Even if you love to cook, with after-school activities and other events taking up precious evening hours, making a healthy dinner some nights can feel like a chore. In this week's meal plan, we've chosen seven healthy dinners that are perfect for prepping ahead, so you can get most of the prep work done and out of the way in about an hour on Sunday. With some light prep during the week, dinner will be on the table in a flash. This easy-to-follow plan will save you time and energy when weeknights get busy.
Sunday To-Do List = 1 hour
1. Make the Slow-Cooker French Onion Soup recipe (steps 1-2) and freeze. The prep-work for this recipe should only take about 20 minutes, but the time in the slow-cooker is about 8 hours—make sure you get the recipe started earlier in the day so you're not up late finishing the last step. Remember to defrost the soup it in the refrigerator beginning on Thursday to have for dinner on Saturday.
2. Make the marinade for the Chile-Marinated Skirt Steak (Carne Asada en Adobo de Guajillo). Hold in the refrigerator until you're ready to start marinating the steak on Thursday. It should take less than 10 minutes to make the marinade.
3.Make the socca batter for the Tomato-Pesto Socca. Hold in the refrigerator until Monday. It should take less than 5 minutes to make the batter.
3. Prepare salad greens and hold in a Tupperware in the refrigerator or simply purchase a container of mixed greens to use. Prepping salad greens should take less than 5 minutes.
4. Make the Roasted Chickens for tonight's dinner. It should only take about 20 minutes to prep this dish. Carve the second chicken and reserve the meat for the Creamy Buffalo Chicken Salad recipe on Wednesday. You can either make the whole recipe in 20 minutes and hold it in the refrigerator, or quickly whip it up on Wednesday. You'll likely still have leftover chicken, which will make a great addition to your lunchtime salad or sandwich.
5. Make a big batch of brown rice. You'll want to make enough to use on three separate nights—as a side for dinner tonight (Sunday); as a side on Tuesday to have with the Slow-Cooker Dal Makhani; and enough to use in the Thai Fried Rice recipe on Thursday. A typical serving size for rice is 1/2-cup cooked, which is 1/4-cup dry measure. If you're cooking for a family of five, cook 3-3/4 cups of rice (dry measure) in 9- to 9-1/2 cups of water. Add an extra 1/4 cup dry rice (cooked in an extra 3/4-cup water) for each additional person. You can hold the rice for Tuesday's dinner in the refrigerator, but we recommend freezing the rice you'll use for the Thai Fried Rice so that it doesn't go bad. It should take only a few minutes to get the rice going, and just over an hour to cook the rice fully on the stove top.
Prep: 20 minutes
Cook time: 2 hours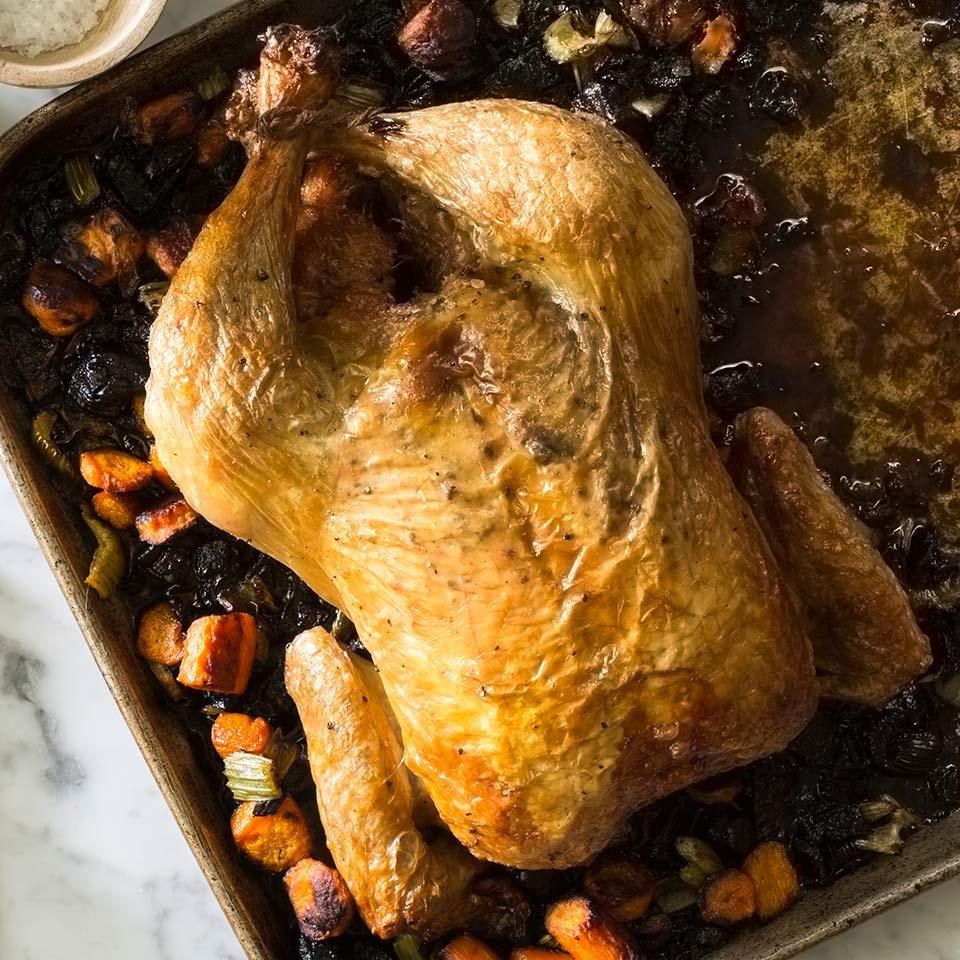 Roasted Chickens: In this easy roast chicken recipe, two whole birds cook side-by-side on one pan, which means you only have to heat the oven once but you'll have enough leftover chicken for days. Enjoy this dish with the juicy roasted veggies that cook under the chicken and with a side of brown rice. The prep-work for this recipe should only take about 20 minutes, plus 2 or so hours to cook.
Remaining prep: 5 minutes
Cook time: 20 minutes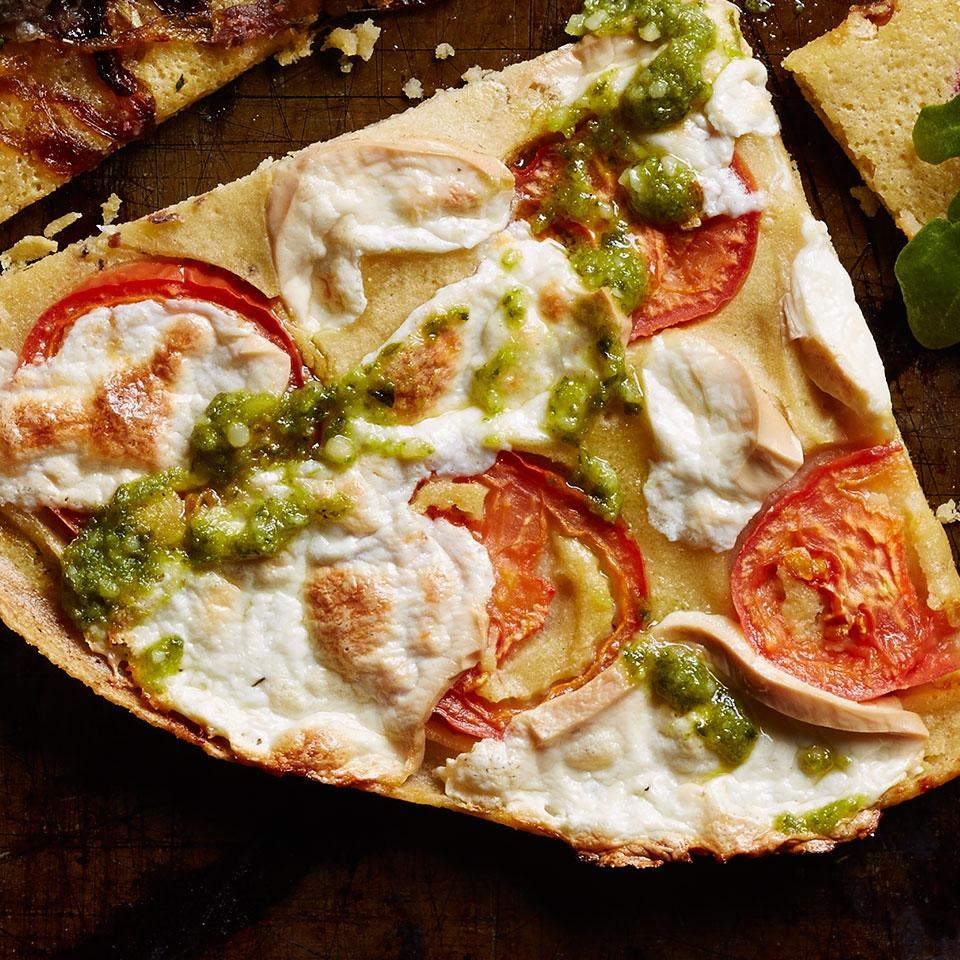 Tomato-Pesto Socca: Move over, pizza dough. Socca (pronounced SO-kah), the thin chickpea crêpe popular in Italy and France, makes a tasty gluten-free alternative crust that takes significantly less time to make than traditional pizza dough. Top with tomato, mozzarella and pesto, as we've done here, or get creative and use other types of cheese, vegetables and even meat, such as prosciutto.
Monday Night Prep: Follow step 1 of the Slow-Cooker Dal Makhani recipe and soak the urad dal and kidney beans overnight. In the morning, add the remaining ingredients and turn the slow-cooker on low. You can pre-chop the onion, garlic, and ginger and combine the spices together tonight to save time tomorrow morning.
Remaining prep: 5 minutes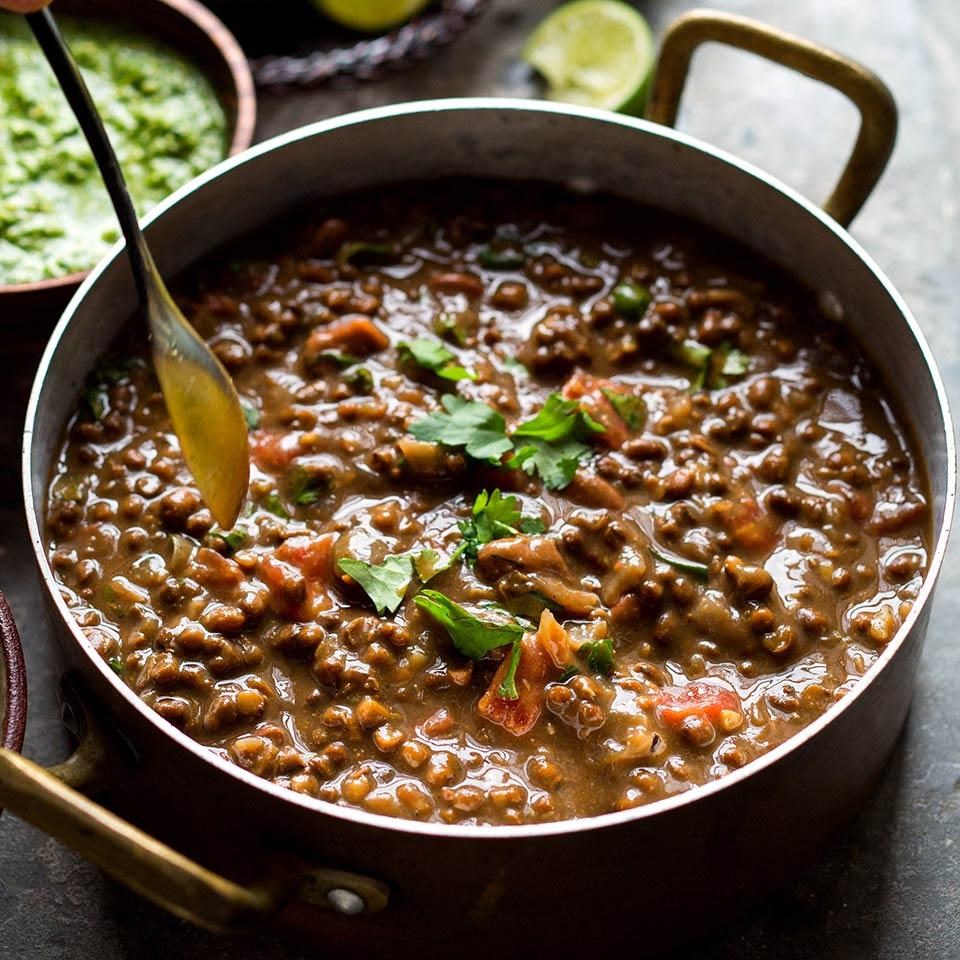 Remaining prep: 20 minutes, if you didn't already make it on Sunday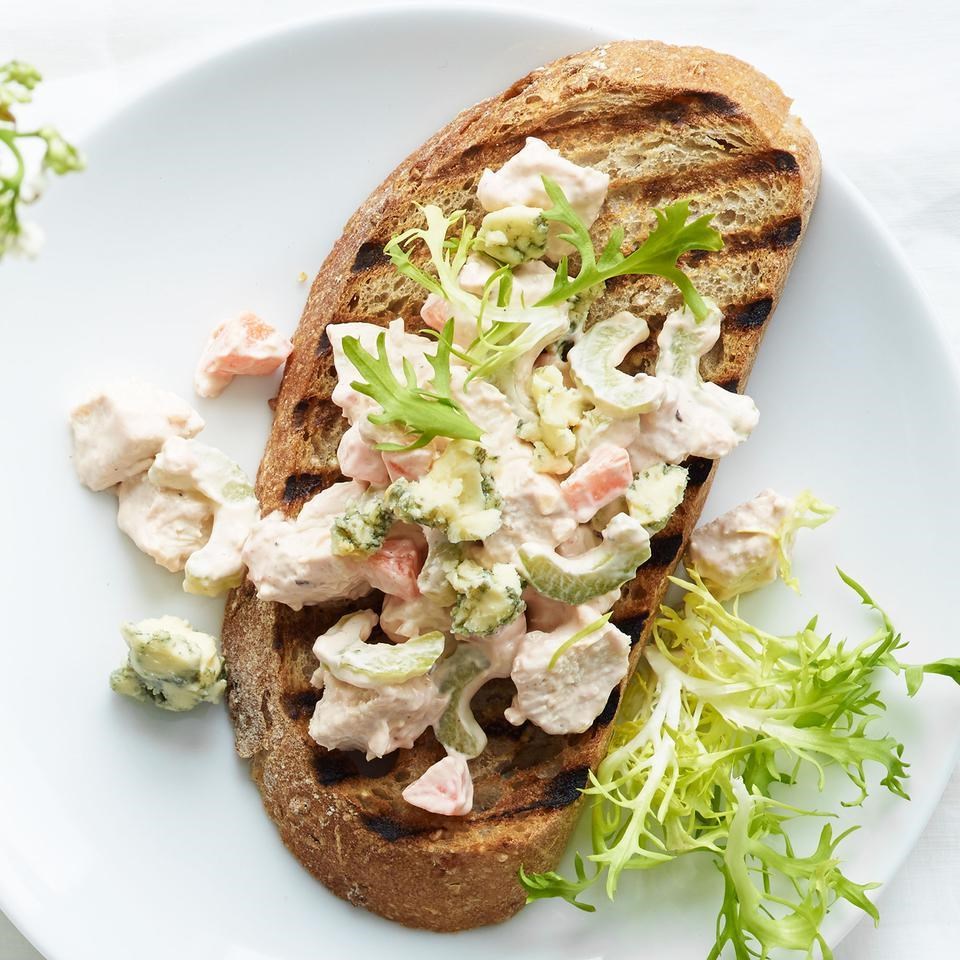 Wednesday Night Prep: Take the extra brown rice out of the freezer and defrost in the fridge for dinner on Thursday.
Remaining prep: 10 minutes
Cook time: 7 minutes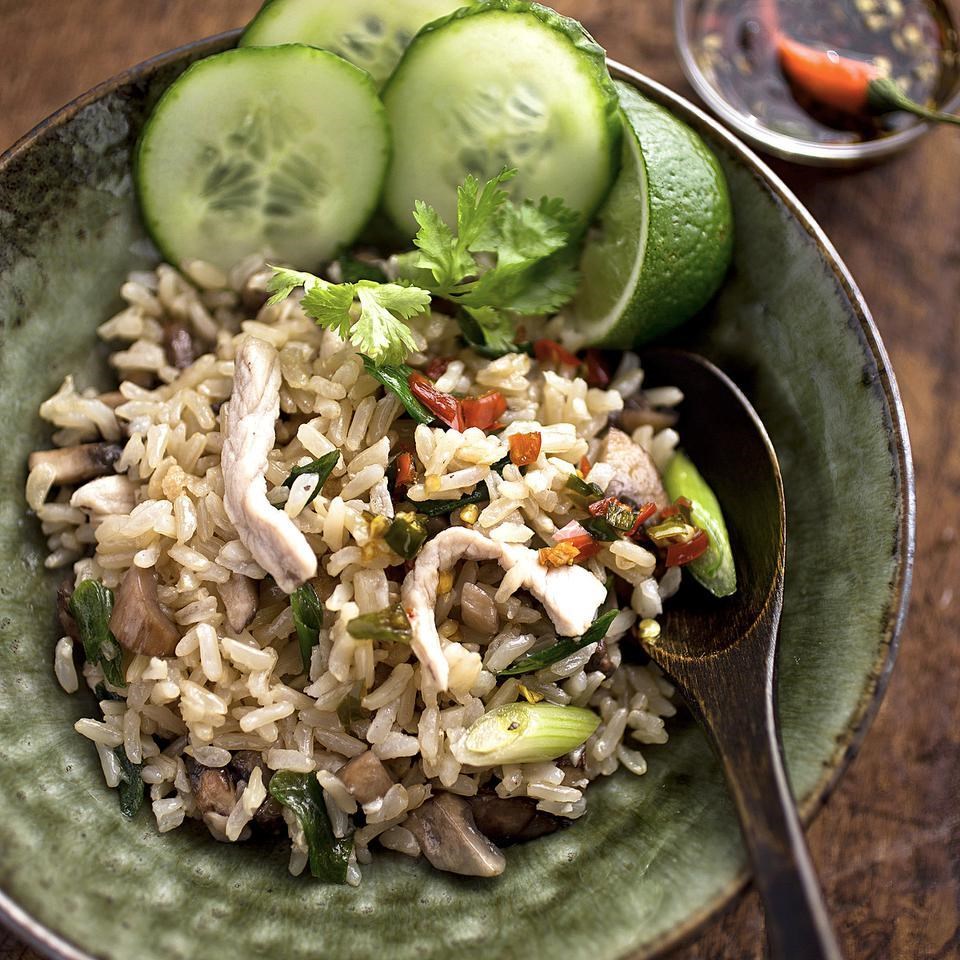 Thursday Night Prep: Begin marinating the steak for tomorrow's Chile-Marinated Skirt Steak dinner. The recommended time to marinate the steak is anywhere between 2 hours and 1 day. If you already made and froze the Slow-Cooker French Onion Soup, start defrosting it in the refrigerator tonight so it's ready to go for Saturday.
Cook time: 17 minutes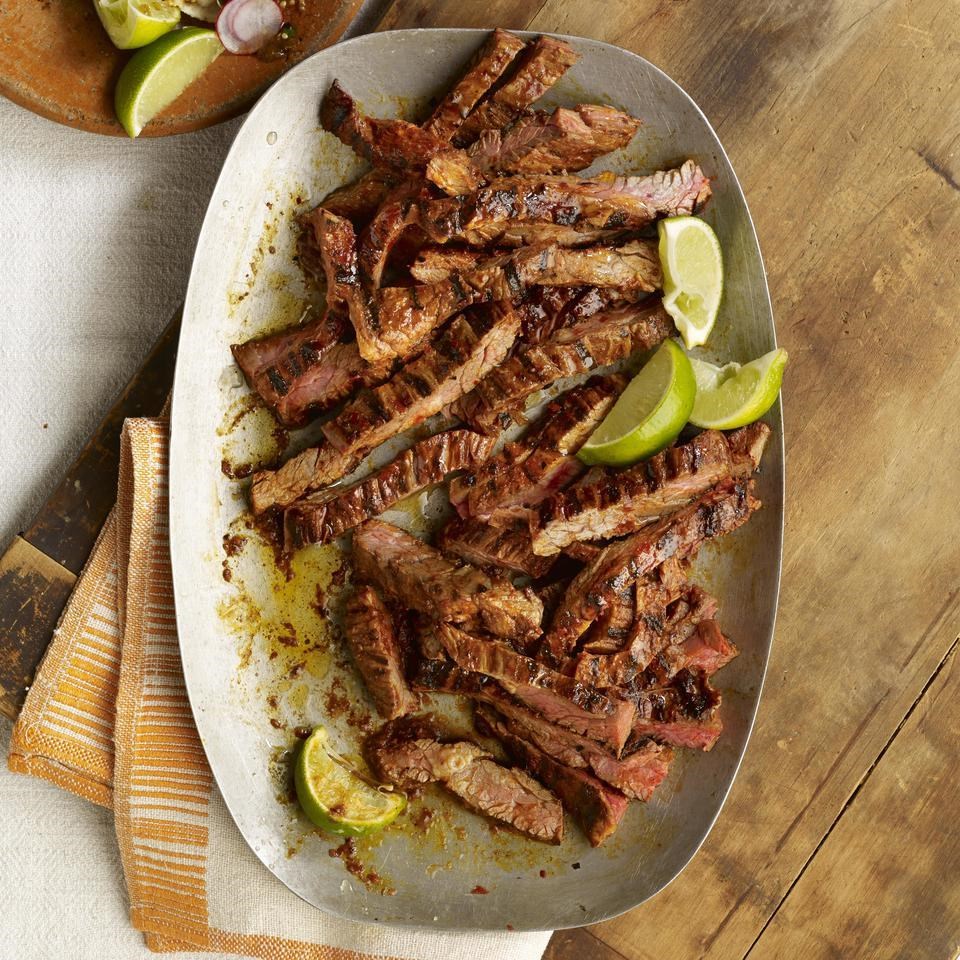 Remaining prep: 3 minutes
Cook time: 10 minutes