When you work at EatingWell, people expect pretty big things from you on Thanksgiving—whether you're hosting or contributing. And even though the pressure's on, we all know we can impress our friends and family with our favorite EatingWell recipes. I asked the other editors what their go-tos are and now I definitely have some new recipes to try this year. Here's hoping some of these recipes claim a spot on your table too.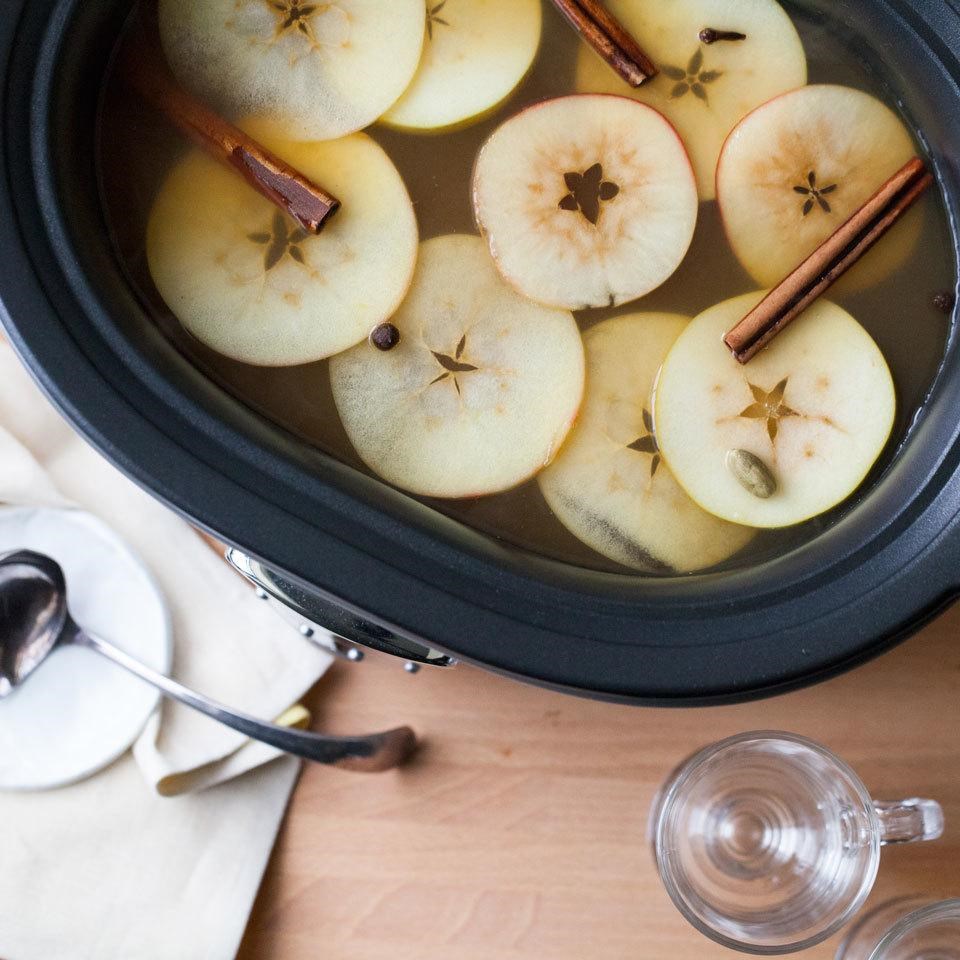 Slow-Cooker Hot Cider with Brandy:
This hot toddy recipe is genius! Making it in your slow cooker is a great way to save kitchen space (no stove needed!) and it stays warm all party long. I can't wait to show up to Friendsgiving with this one.
—Devon O'Brien, Digital Food Editor
Watch Video: How to Make Spiced Cider in Your Slow Cooker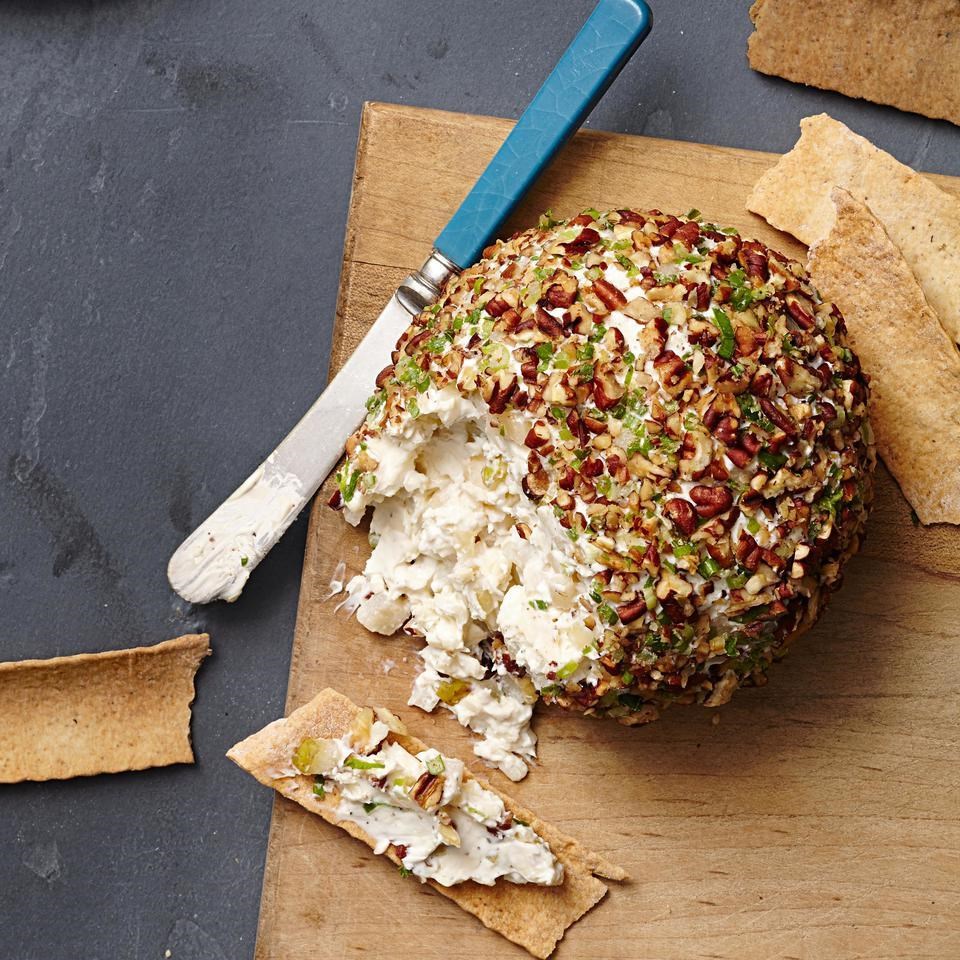 Pear-Pecan Cheese Ball:
Bring back the cheese ball! This appetizer is super-easy to make and holds well in the refrigerator for a couple days. I make it when I have some downtime before the big day. I set it out with some hearty crackers about an hour before our Thanksgiving crowd arrives so it's just the right temperature for spreading.
—Stacy Fraser, Test Kitchen Manager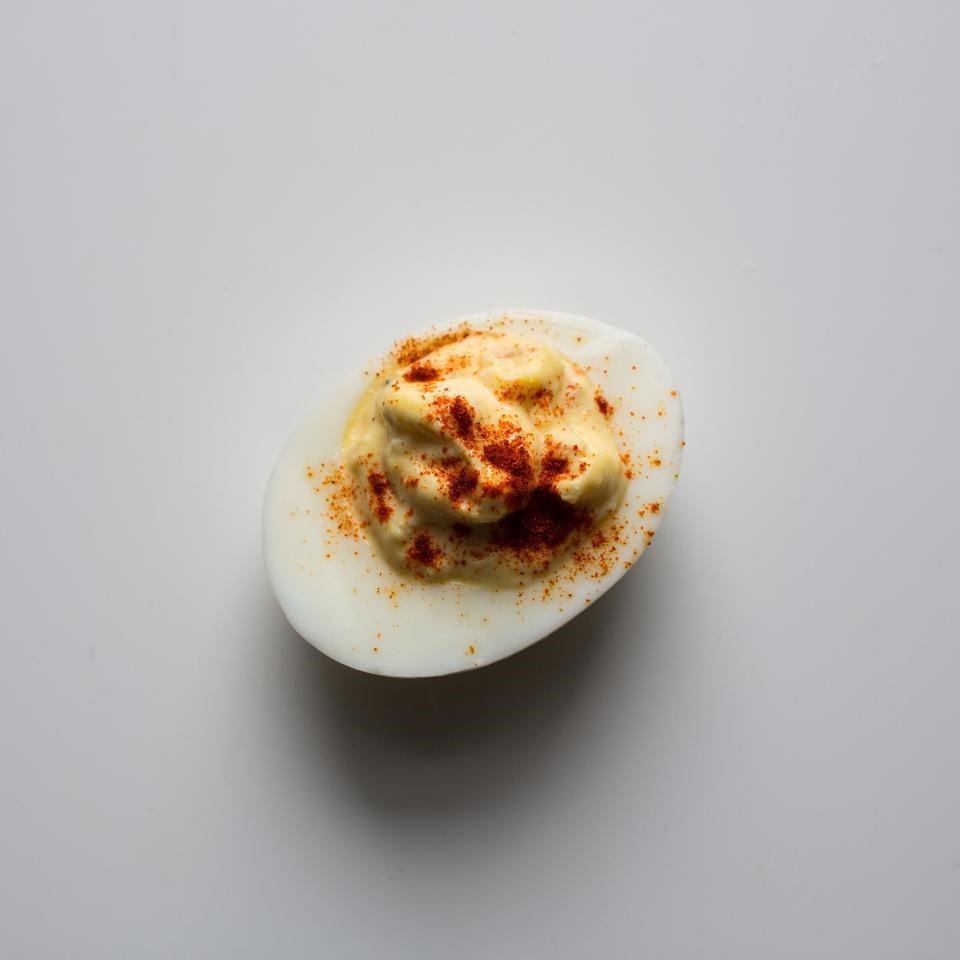 Classic Deviled Eggs:
Everyone comes to Thanksgiving hungry and congregates in the kitchen. To keep the full menu a surprise, I set out drinks and appetizers in the living room. A wedge or two of cheese, some candied nuts and Classic Deviled Eggs keep rumbling bellies happy before the special meal.
—Breana Lai, M.P.H., R.D., Associate Food Editor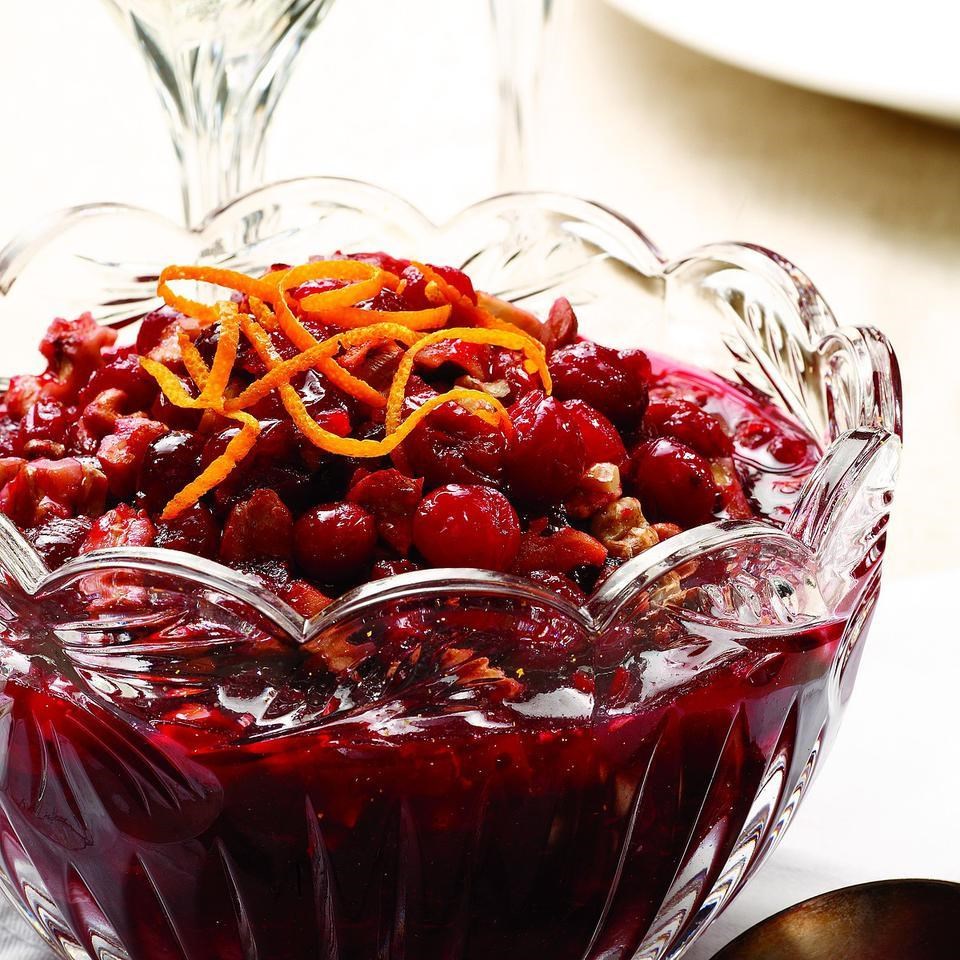 Cranberry-Cherry-Walnut Marmalade:
I almost always travel for Thanksgiving, so my contributions to the feast are typically minimal. This cranberry sauce fits the bill—it's super-easy to whip up and makes very little mess in someone else's kitchen. Plus, it's a little different from your traditional varieties (though satisfies those traditional eaters) and it's amazing on a leftover-turkey sandwich.
—Brierley Wright, M.S., R.D., Nutrition Editor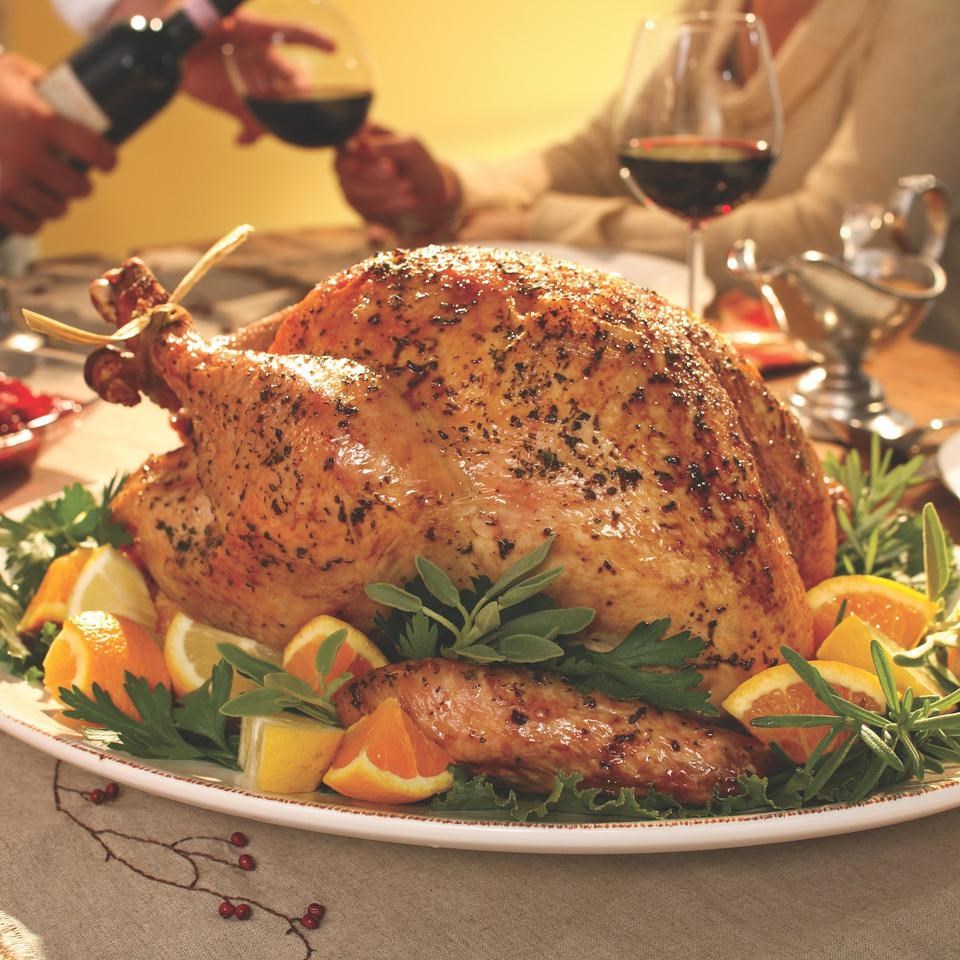 Herb-Roasted Turkey:
People get their knickers all twisted up worrying about the turkey when really it shouldn't be that hard to cook. It's way better to worry about making outstanding sides. So with that in mind, I recommend this simple herb-roasted turkey that I developed back in 2006. It's dead-simple and you can't really screw it up.
—Jessie Price, Editor-in-Chief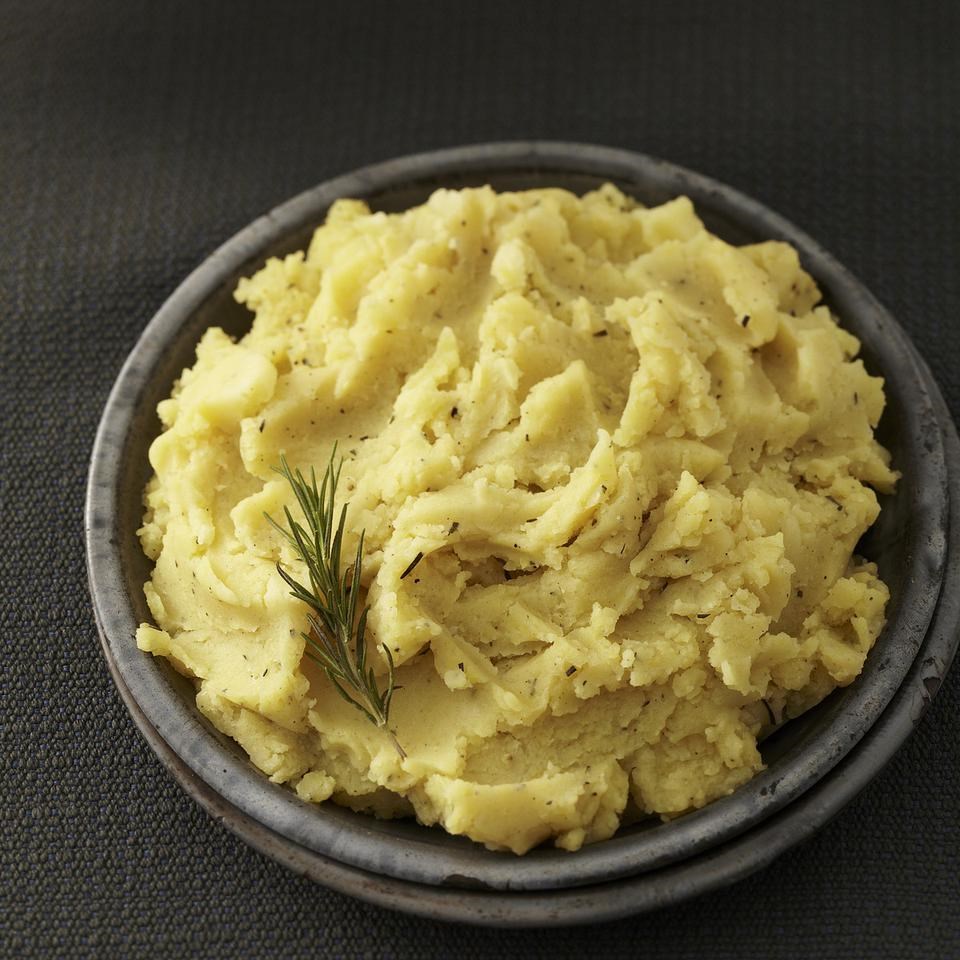 Rosemary Mashed Potatoes:
There are few things in this world that I love more than buttery mashed potatoes, so when I saw this recipe didn't use butter at all I was highly skeptical. I'm glad to say I was proven wrong! The fresh rosemary (my favorite herb), silky olive oil and just the right amount of salt makes this dish irresistible.
—Victoria Seaver, M.S., R.D., Meal Plan Editor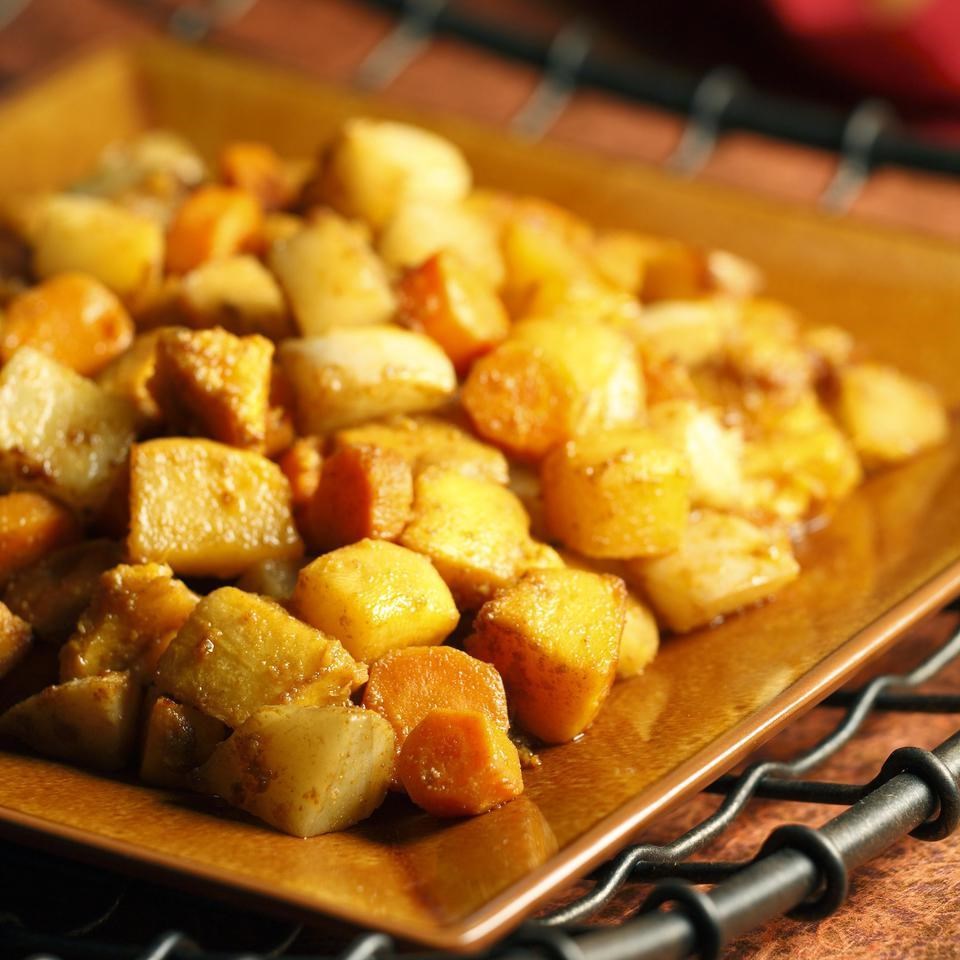 Roasted Root Vegetables with Chermoula:
This is the perfect mix of slightly sweet fall veggies to serve as a side. Totally simple to prep and the easy spice blend makes it super-flavorful. I made it a few years ago and get requests for it every year!
—Michelle Edelbaum, Digital Director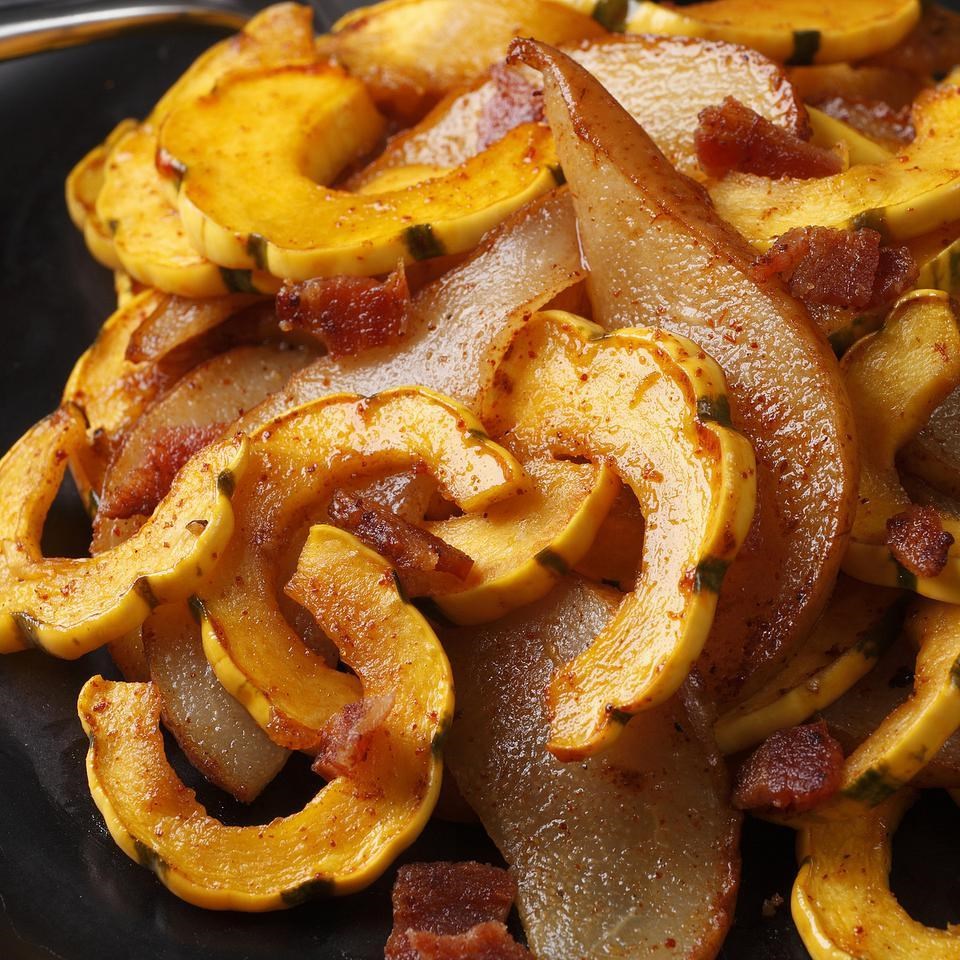 Chili-Brown Sugar Delicata Squash with Pears:
I'm an orange-vegetable lover, but I don't love peeling squash. Enter delicata: the squash with edible skin! This easy, sweet and spicy recipe highlights the yummy slice-and-roast delicata—and it's a sophisticated alternative to the typical mashed winter squash on the table. A sprinkle of bacon on top tempts the members of my family who aren't quite as veggie-friendly.
—Anne Treadwell, Research Editor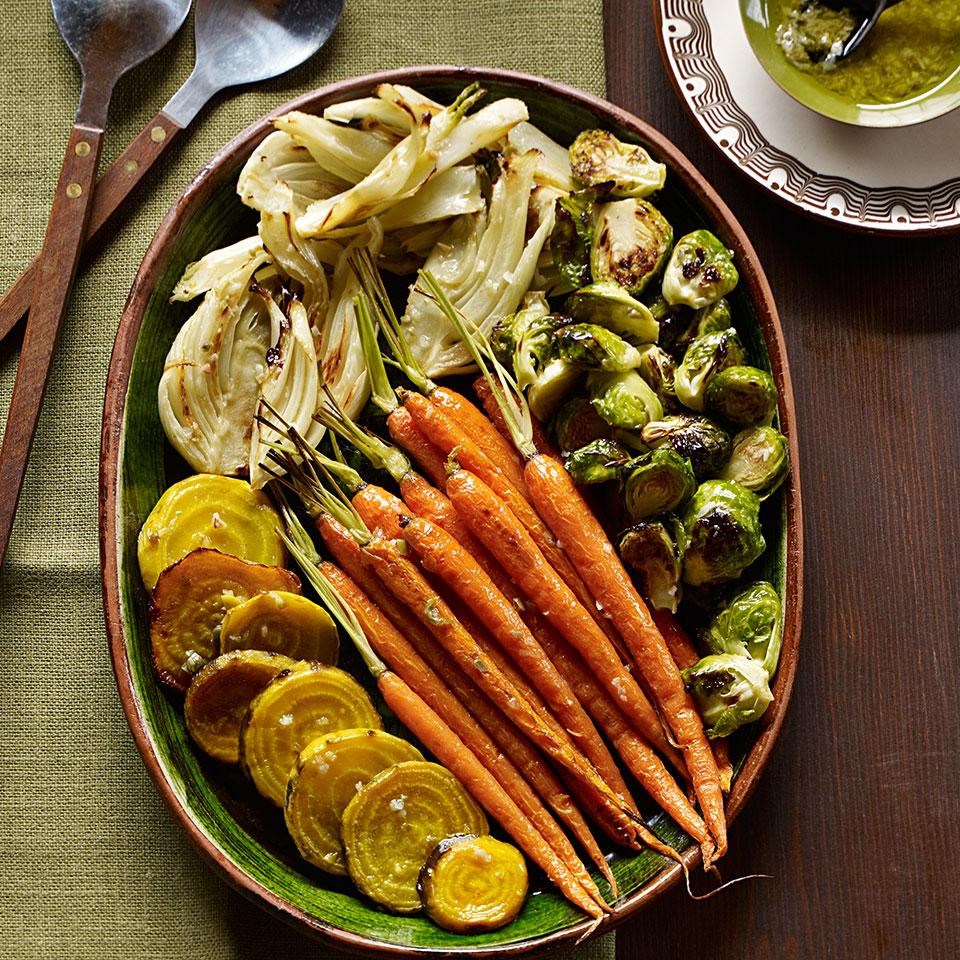 Roasted Vegetable Antipasto:
Thanksgiving dinner can always use more veggies, in my opinion, and this stunner is basically four veggie sides for the work of one. It still tastes delicious if the vegetables get a little cold on the platter while they wait for other dishes to be ready, which is helpful when you're trying to coordinate oven space and timing.
—Penelope Wall, Senior Digital Editor
Orange-Caraway Glazed Carrots:
I'm planning on making these roasted carrots this year. The orange juice and sherry vinegar combo is the perfect match of tart and sweet. They're so good even my husband—who doesn't love caraway—will eat them.
—Carolyn Malcoun, Senior Food Editor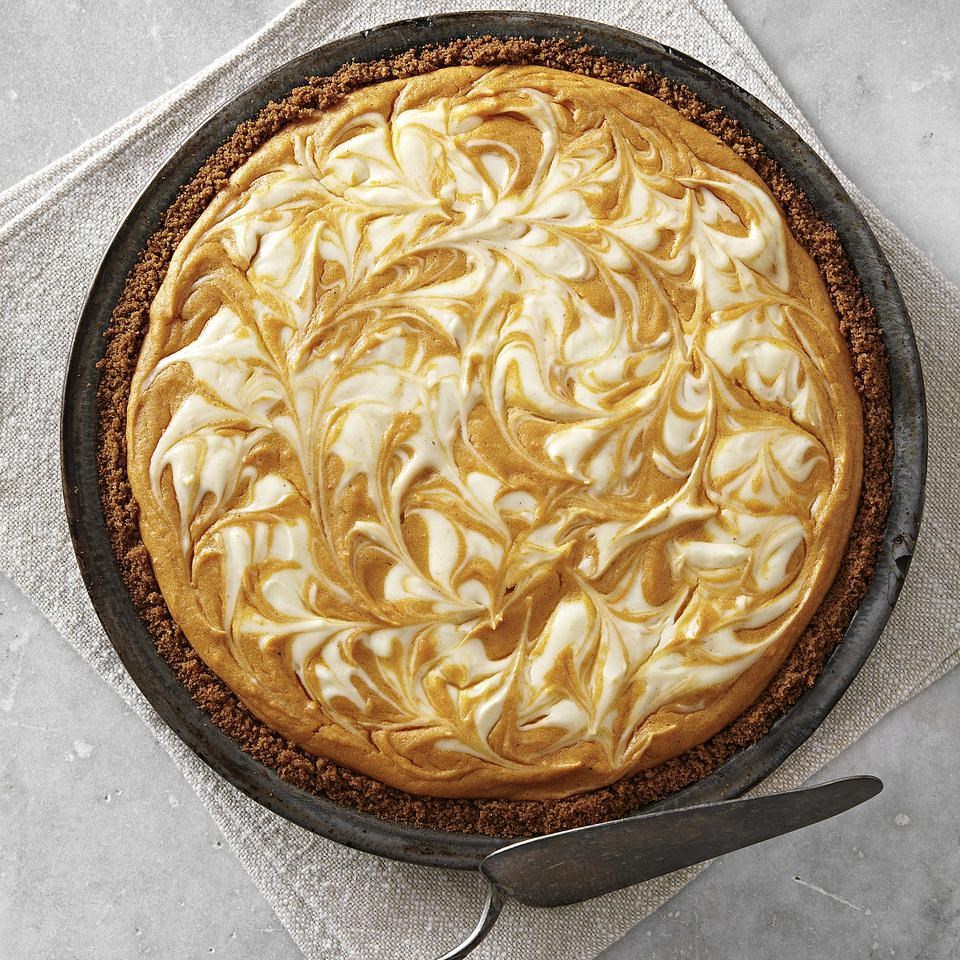 Sweet Potato Pie with Cream Cheese Swirl:
I thought I was on team pumpkin pie and then I tried this sweet potato pie and it blew me away. I love everything about this pie, from the gingersnap crust to the perfectly spiced sweet potato filling and creamy cream cheese swirl on top. Plus it looks even more impressive than it tastes
and
there's a vegetable in my dessert. Win-win.
—Lisa Valente, M.S., R.D., Digital Nutrition & News Editor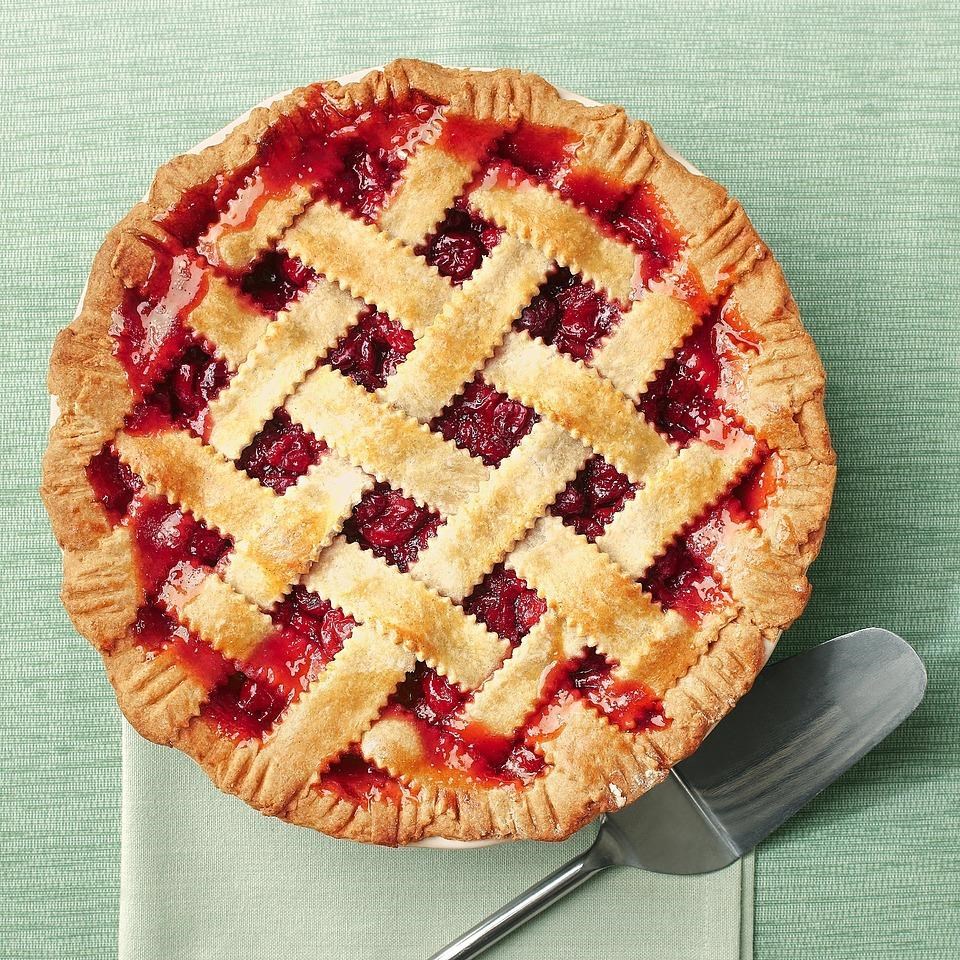 Honey-Sweetened Cherry Pie:
Our favorite apple orchard also has a sour cherry tree. Every year about this time we get a bag of those cherries, frozen after they were picked, so my husband and one of our daughters can carry on their tradition of baking a cherry pie for Thanksgiving. It's the dessert (and next-day breakfast) they love most.
—Wendy Ruopp, Managing Editor