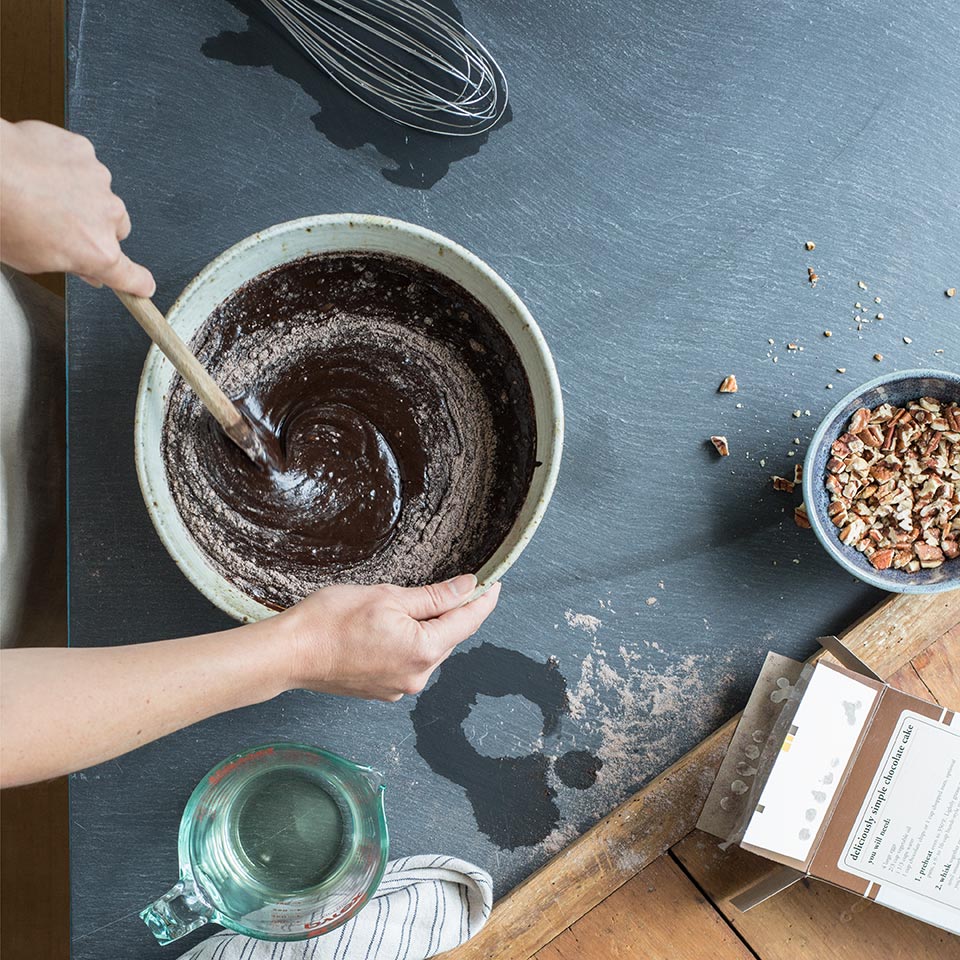 You want to celebrate that special occasion with a homemade cake, but time has gotten away from you. Cake mixes are an easy (and fairly foolproof) way to bake a cake, fast. But some mixes are overloaded with sugar and unnecessary additives. To pick the best boxed cake mix, choose a cake mix with the simplest, most recognizable list of ingredients—close to what you'd see in a recipe.
Of course, that can be easier said than done, so here are some general guidelines when it comes to navigating the ingredient list.
Avoid mixes made with partially hydrogenated oils, which contain heart-unhealthy trans fats.
If you're avoiding certain coloring agents, be aware that some cake mixes contain Red 40, Yellow 5 and caramel color. There's some limited evidence suggesting that these ingredients could be adverse, but they're used in such small quantities they're not likely to impact health.
You might see propylene glycol esters of fatty acids, sodium stearoyl lactylate, and mono- and diglycerides, but don't sweat it. They're simply emulsifiers that help improve batter consistency and make cakes softer. There's no evidence that suggests they're harmful.
And finally, consider browsing the gluten-free and natural baking sections. Though these cakes aren't healthier by default, some gluten-free and vegan options met our nutrition standards and we liked their flavor and texture just as much.
Numbers to Look For
Amount Per Serving
Calories
= 280
Sodium
= 350 mg
Sugars
= 22 g
King Arthur Flour Deliciously Simple Chocolate & Gluten-Free Chocolate
Hampton Creek's Just Yellow & Just White
Pillsbury Moist Supreme Classic Yellow & Classic White
Betty Crocker Gluten-Free Yellow