Keeping a few ingredients on hand means you can whip up a pot of soup anytime. See what we keep stocked to help throw together a meal without leaving your house.
Pantry
Broth: low-sodium chicken, beef, mushroom, "no-chicken" and/or vegetable
Dried herbs
Spices
Canned tomatoes
Tomato paste
Reduced-sodium soy sauce
Salsa
Whole-wheat pasta
Brown rice
Barley
Quinoa
Wild rice
Bulgur
Farro
Canned or dried beans
Shelf-stable tofu
Garlic
Potatoes
Onions
Olive oil
Vinegar
Peanut butter
Refrigerator
Celery
Carrots
Miso
Hot sauce
Sesame oil
Nonfat or low-fat milk
Lemons & limes
Parmesan cheese
Yogurt
Freezer
Corn
Peas
Spinach
Lima beans
Edamame
Broccoli
Pearl onions
Chopped onions
Stir-fry mix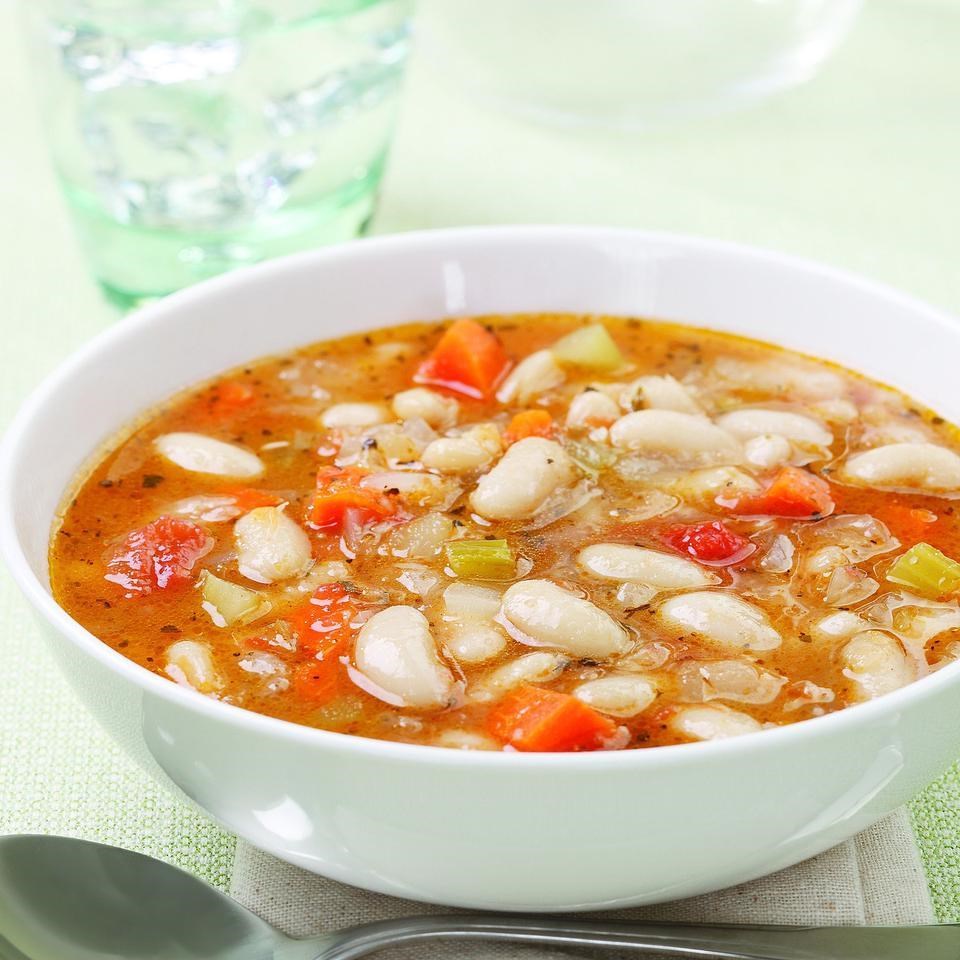 A simple, rich stew of white beans. Serve with Mediterranean Tuna Panini.
This is a great "pantry soup"—that is, it comes together in minutes from ingredients that you can keep on hand all the time.
Serve this zesty bean and barley soup garnished with chopped fresh cilantro and a squeeze of lime, if desired.
Tofu, rice and plenty of vegetables transform miso soup from a light accompaniment into a dish that's substantial enough to leave you feeling satisfied.