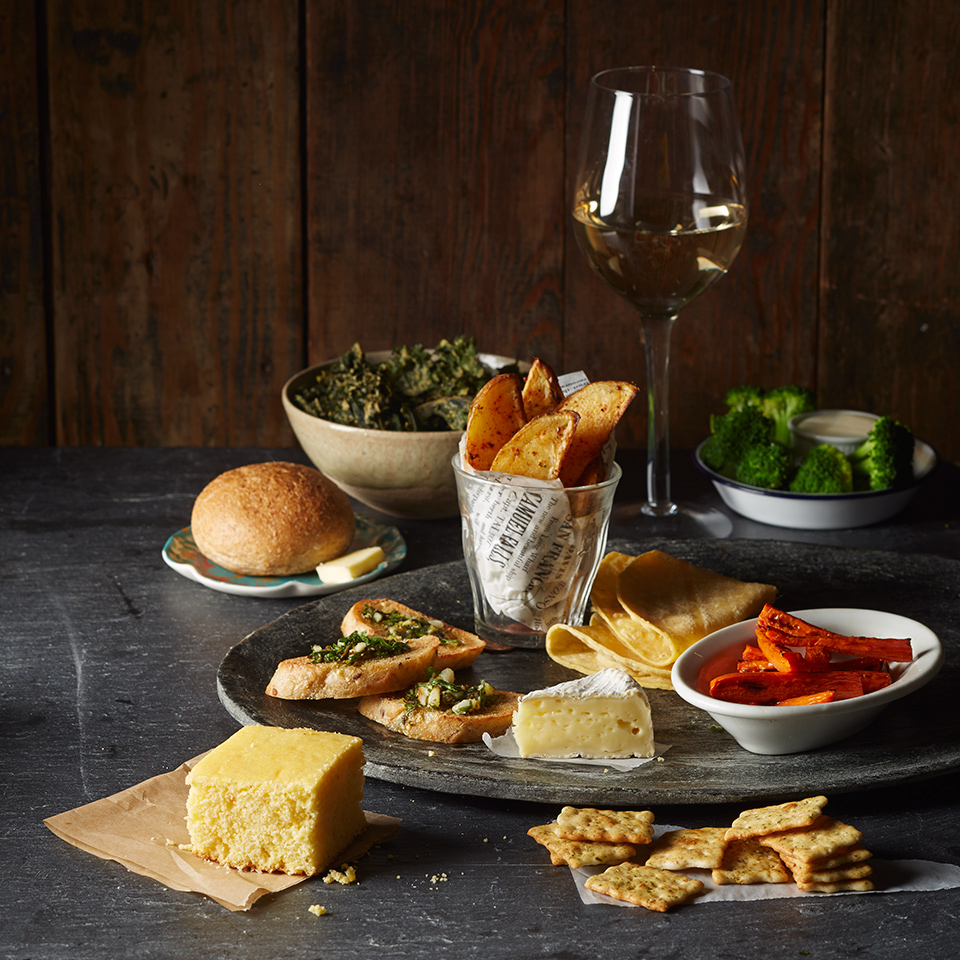 Soup is pretty amazing when you're trying to lose weight or just eat a little healthier. Sure, some can be very caloric and have too much sodium—watch out for restaurant-style chowders or anything with a creamy base—but a lot of soups can help you keep your diet on track. Soup typically has a lot of water, which helps keep you feeling full. Plus, if it's packed with vegetables, beans or whole grains you're getting a healthy dose of fiber, which has shown to help you lose weight (among other
health benefits of eating more fiber
).
There are other reasons to love soup. It's warm, hearty, freezes well (which makes it the ultimate convenience food for later), and pairs great with lots of toppings and sides. And sometimes that's the problem. A cup of our healthy
Tomato Soup
has around 150 calories, but top it with croutons or serve it alongside grilled cheese and you may be getting more than you bargained for. However, soup often needs a something on the side to make it a meal (personally I'm a fan of little crunch or cheese on the side).
Here's a list of 100-calorie accompaniments to help round out your bowl of soup without going overboard.
• 5-oz. glass of white wine: 116 calories
• 2 cups kale chips: 110 calories
• 4 oz. of potato wedges: 108 calories
• 1 cup broccoli + 1/4 cup nonfat Greek yogurt: 110 calories
• Whole-wheat dinner roll + 1 tsp butter: 108 calories
• 2 corn tortillas: 104 calories
• 1/2 cup sliced carrots + 1 1/2 tsp olive oil, roasted: 100 calories
• 3 small crostini + 1 Tbsp pesto: 92 calories
• 1-oz. wedge of Brie cheese: 95 calories
• 1 small piece of cornbread: 113 calories
• 1 oz. whole-wheat crackers: 120 calories