As the weather begins to cool down, it's the perfect time to fire up the oven, take out your trusty slow-cooker, and get the soup pot ready to go. In this week's meal plan, we've picked out some of our favorite fall dinners, like the Spaghetti Squash Lasagna with Broccolini, the Classic White Bean & Ham Soup and the Slow-Cooker Char Siu Pork. These delicious, comforting dinners make transitioning into fall as easy as can be.
Day 1: Strip Steaks with Smoky Cilantro Sauce & Roasted Vegetables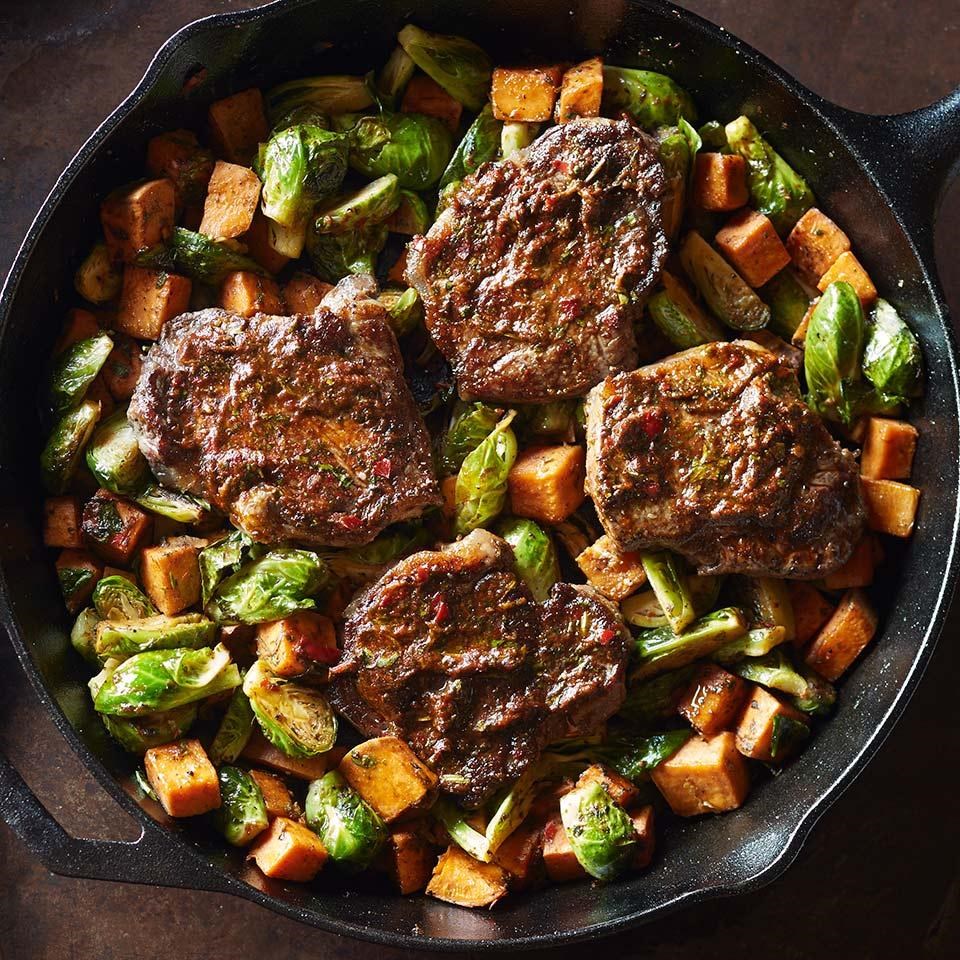 Day 2: Spaghetti Squash Lasagna with Broccolini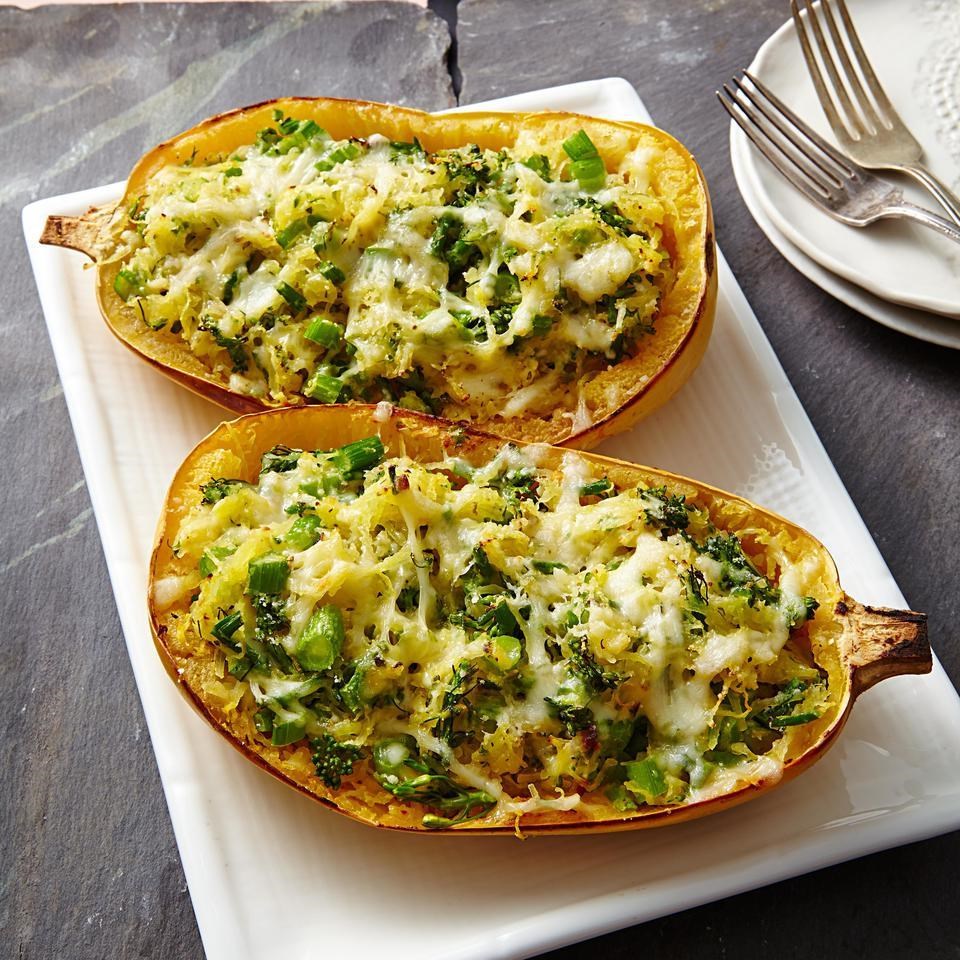 Spaghetti Squash Lasagna with Broccolini:
In this low-carb spaghetti squash lasagna recipe, garlicky broccolini, spaghetti squash and cheese are combined for a healthy take on a favorite casserole. This bakes right in the squash shells for a fun presentation. Serve with a big Caesar salad and some warm and crusty whole-grain bread.
Day 3: Roasted Autumn Vegetables & Chicken Sausage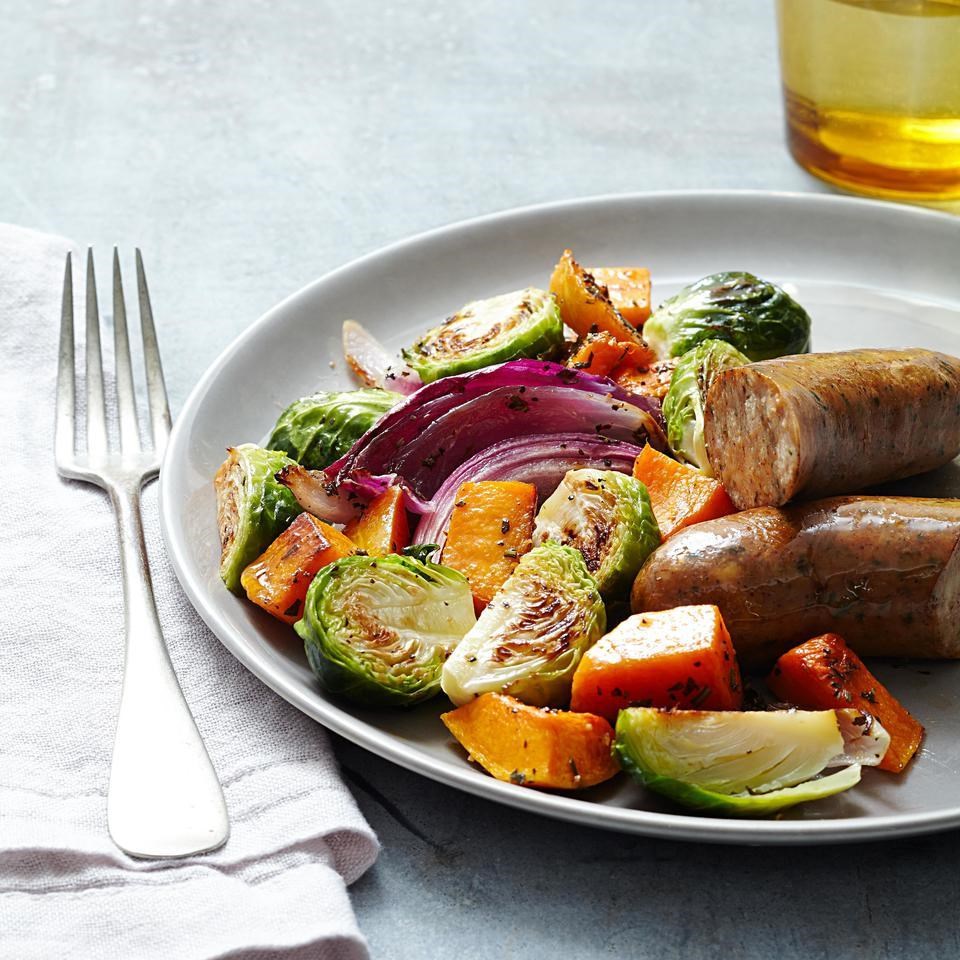 Roasted Autumn Vegetables & Chicken Sausage:
Butternut squash, Brussels sprouts, garlic and sausage all roast on one sheet pan in this super-easy dinner. We're partial to the flavor of chicken-apple sausage, but you can pick whatever variety of chicken sausage you prefer. Serve with crusty bread and a dollop of whole-grain mustard.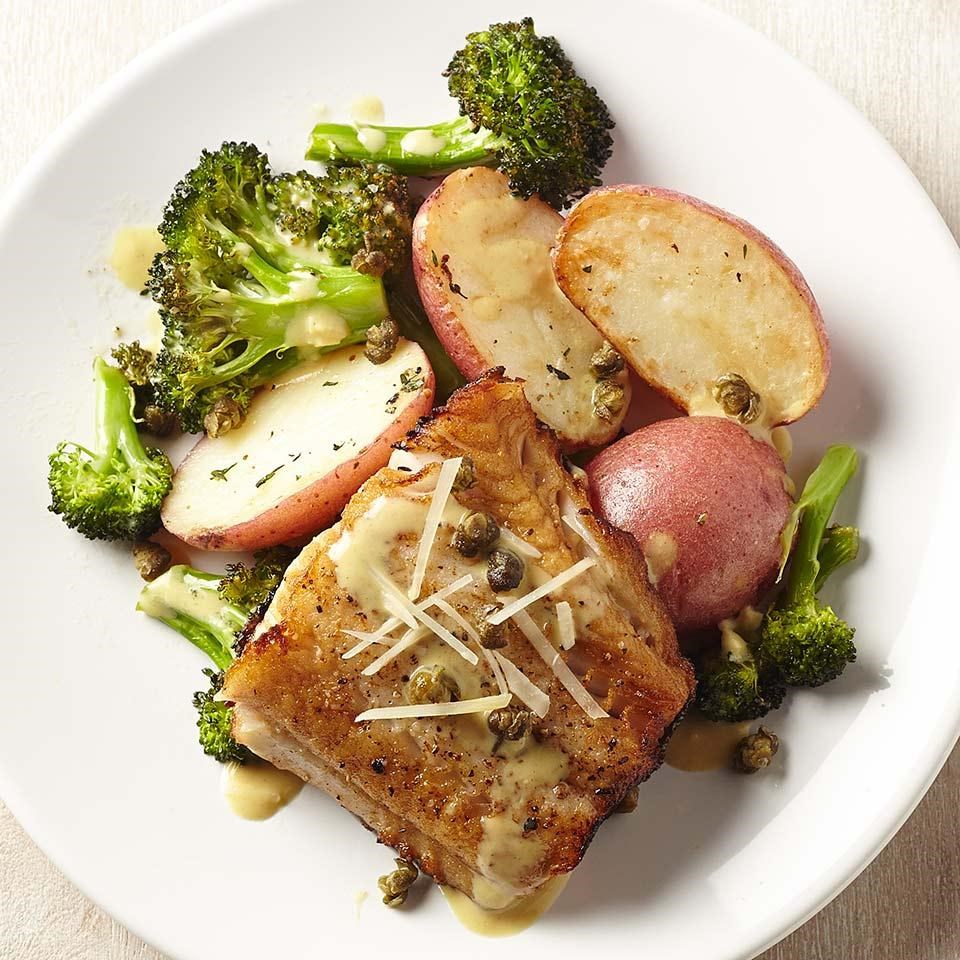 Lemon-Caper Black Cod with Broccoli & Potatoes:
In this healthy, 30-minute fish recipe, cooking the fillets skin-side down makes it easy to keep them intact when you flip them. Be sure to pat the fish dry before cooking—it's the key to getting the skin crispy. Served with roasted broccoli and potatoes drizzled with a lemon vinaigrette and topped with capers and parmesan, this easy dish is one you'll want to cook again and again.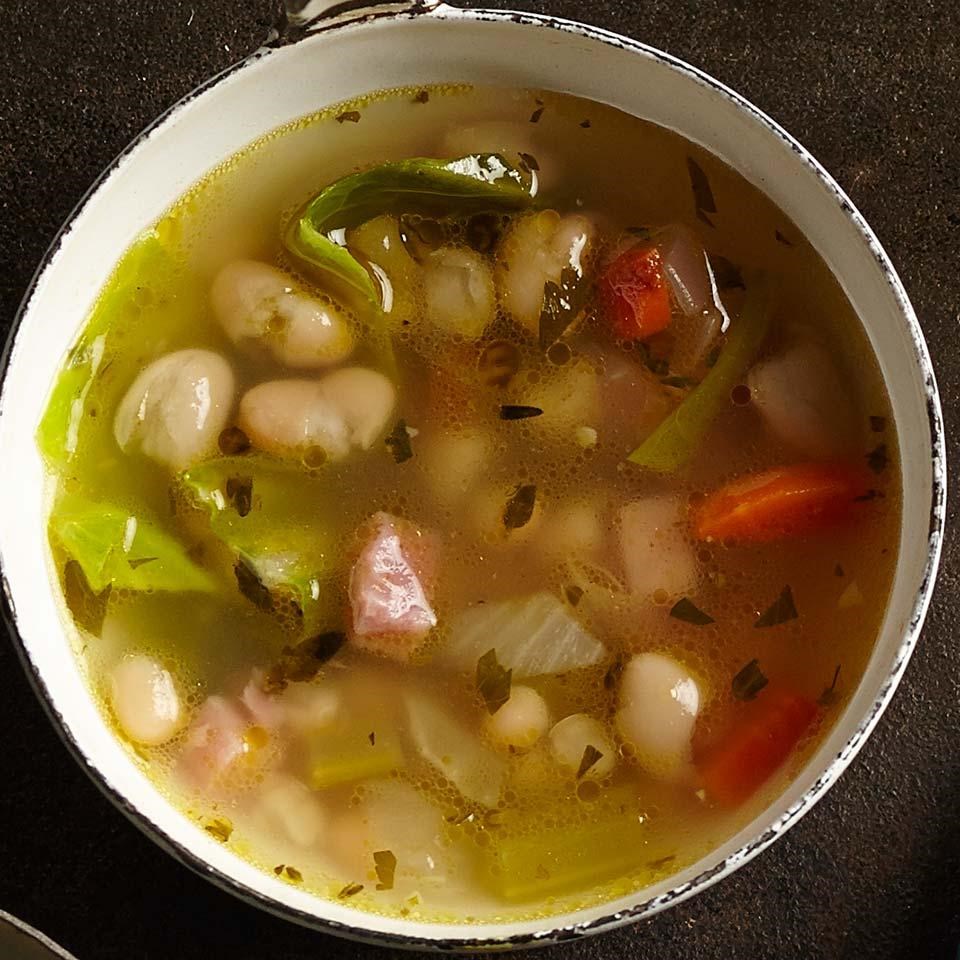 Classic White Bean & Ham Soup:
This healthy ham and white bean soup recipe is ready in 30 minutes and makes enough for dinner tonight and lunch tomorrow. Just a little bit of ham adds savory flavor and protein without adding too much sodium.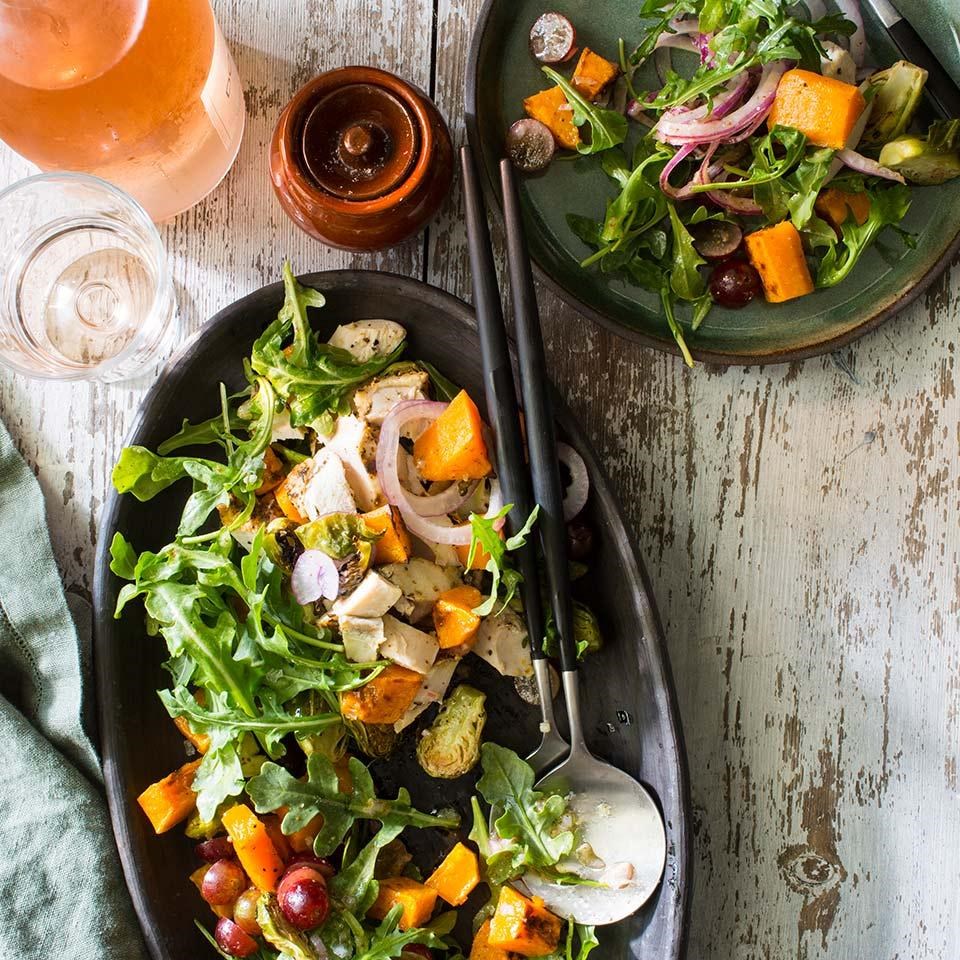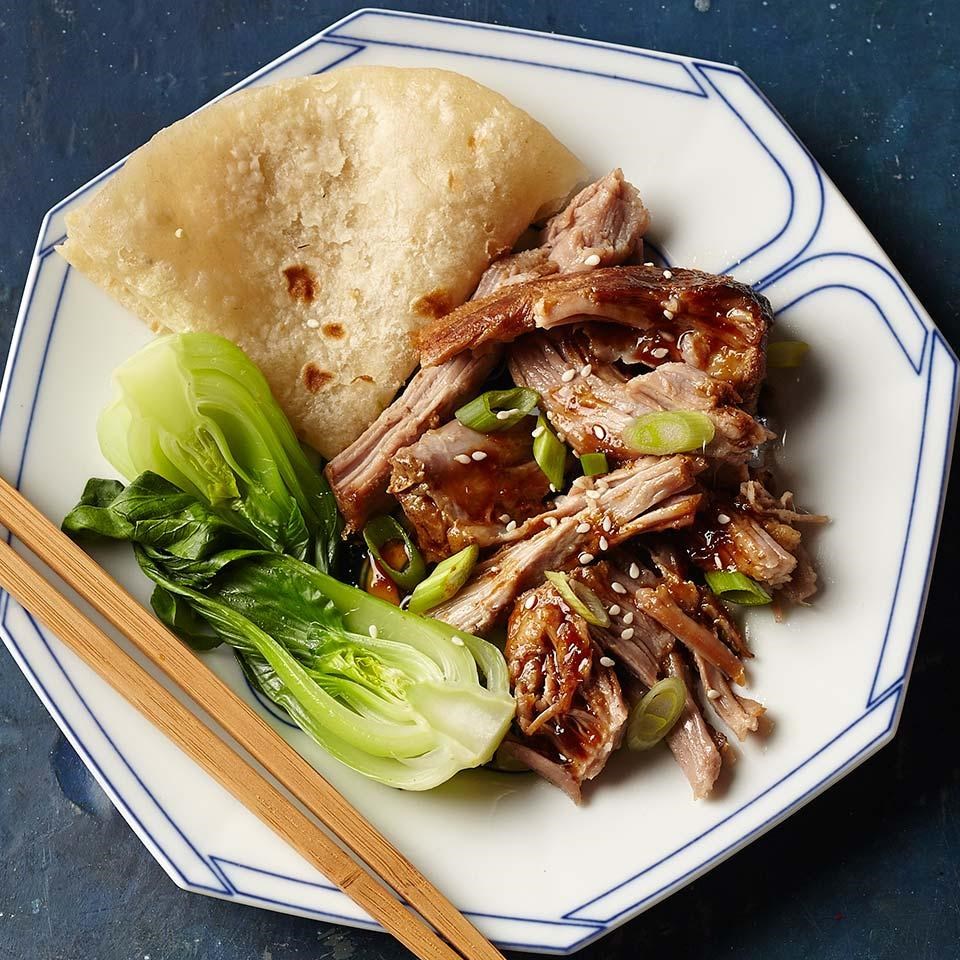 Slow-Cooker Char Siu Pork:
While cooking pork in the slow cooker may not yield the crusty ends you'd get making a traditional Chinese roast pork recipe, the flavor more than makes up for it. It's worth heading to your local Asian market for dark soy sauce for this recipe (or order it online)—it's thicker than regular and less salty, with a touch of sweetness. You can make a substitute by combining regular soy sauce with a bit of molasses. A quick 30 minutes is all it takes to prep this dish, then turn on the slow-cooker and your work is done.
Don't Miss!
Watch: How to Make Spaghetti Squash Lasagna
7-Day Meal Plan: Fresh & Healthy Takeout Favorites
7-Day Meal Plan: Shortcut Dinners for a Busy Week
Weekly Dinner Plan: Easy 5-Ingredient Dinners
One-Dish Dinners Meal Plan
1,500 Calorie Weight-Loss Meal Plan