Eating clean doesn't have to be complicated or cumbersome. This 1-day meal plan is a perfect example of just how deliciously simple clean eating can be.
These daily eats are free of additives and foods with long ingredient lists and full of real foods like fresh vegetables, dairy and whole grains. Quick, clean and satisfying, this wholesome meal plan sets you up for a healthy and successful day.
Meal Prep Tips for this Week
Make the Spiced Chickpea "Nuts" and put the grapes in the freezer a day ahead of time.
Breakfast
318 Calories
• 1 serving Strawberry-Banana Green Smoothie (1 3/4 cup)
A.M. Snack
240 Calories
• 1 serving Spiced Chickpea "Nuts" (1/4 cup)
• 2-inch cube sharp Cheddar cheese (1 oz.)
Lunch
375 Calories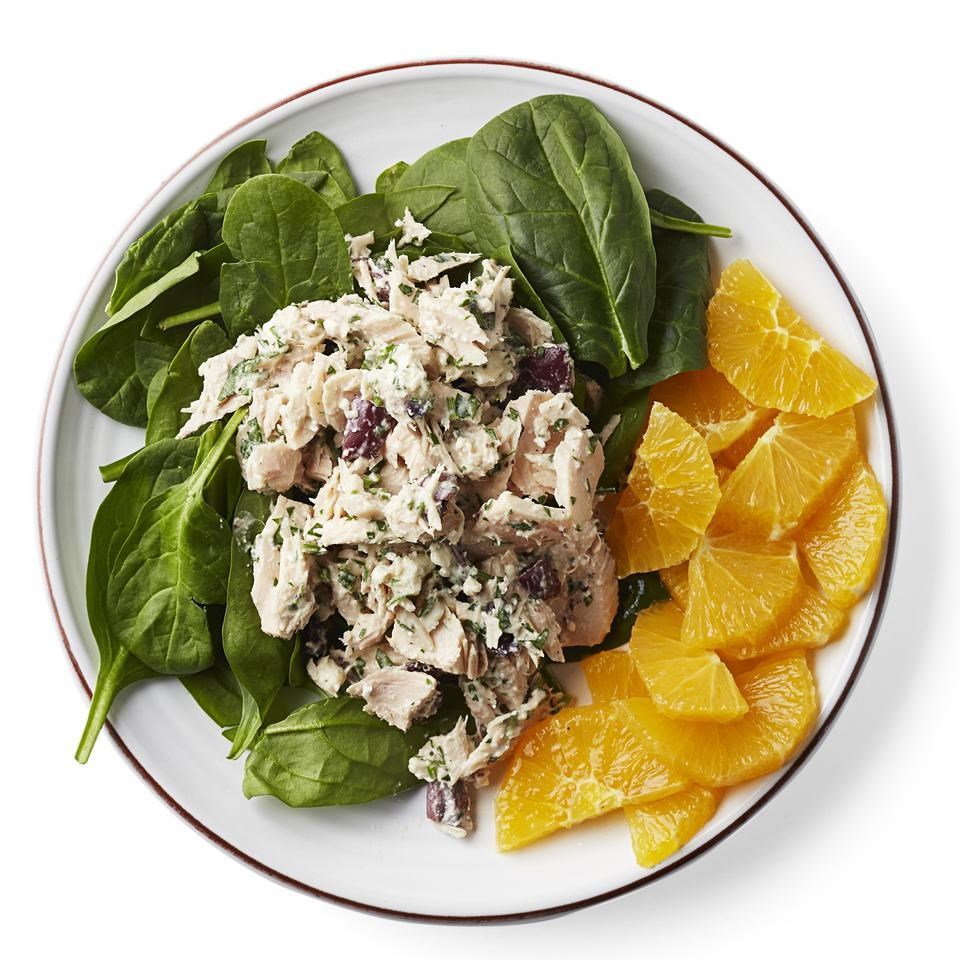 • 1 serving Mediterranean Tuna-Spinach Salad
P.M. Snack
295 Calories
• 1 medium apple
• 26 unsalted roasted almonds (1 oz.)
Dinner
473 Calories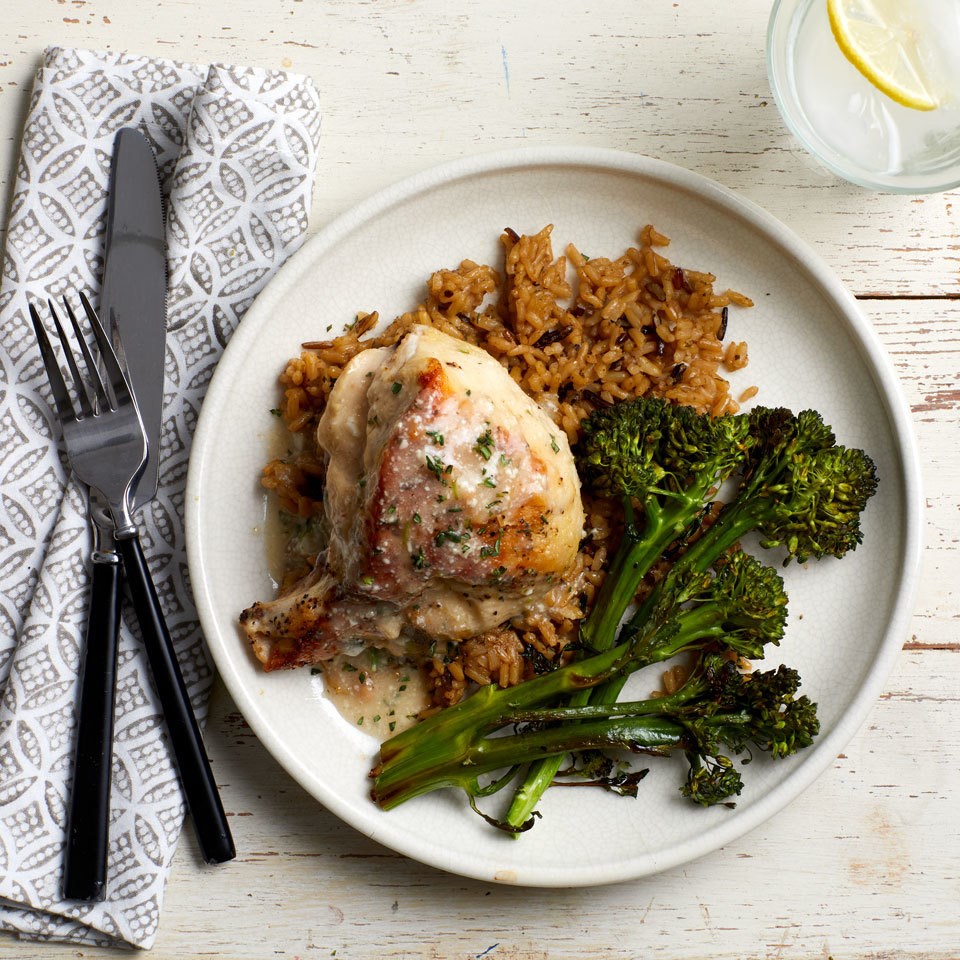 • 1 serving Roast Chicken with Parmesan-Herb Sauce
Evening Snack
104 Calories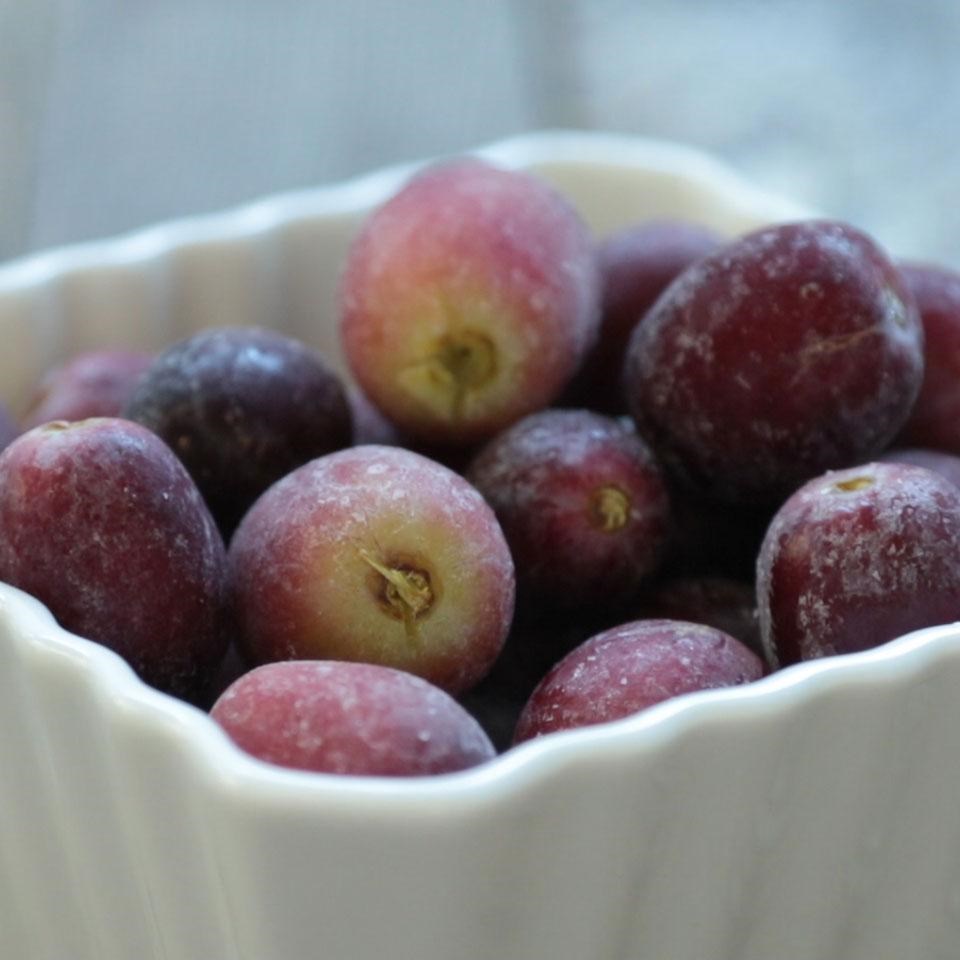 • 1 cup frozen grapes
Not sure if this is the plan for you? We offer a variety of meal plans for different health conditions, needs and diets. Find the meal plan that works best for you.
Watch How to Make This Meal Plan
Don't Miss!
Delicious Clean-Eating Recipes
14-Day Clean-Eating Meal Plan: 1,200 Calories
3-Day Clean-Eating Kick-Start Meal Plan