Seven days of ridiculously delicious dinners, too easy to mess up and ready in 30 minutes or less. This stress-free meal plan, with helpful make-ahead notes and meal-prep tips, will help you get dinner on the table in no time.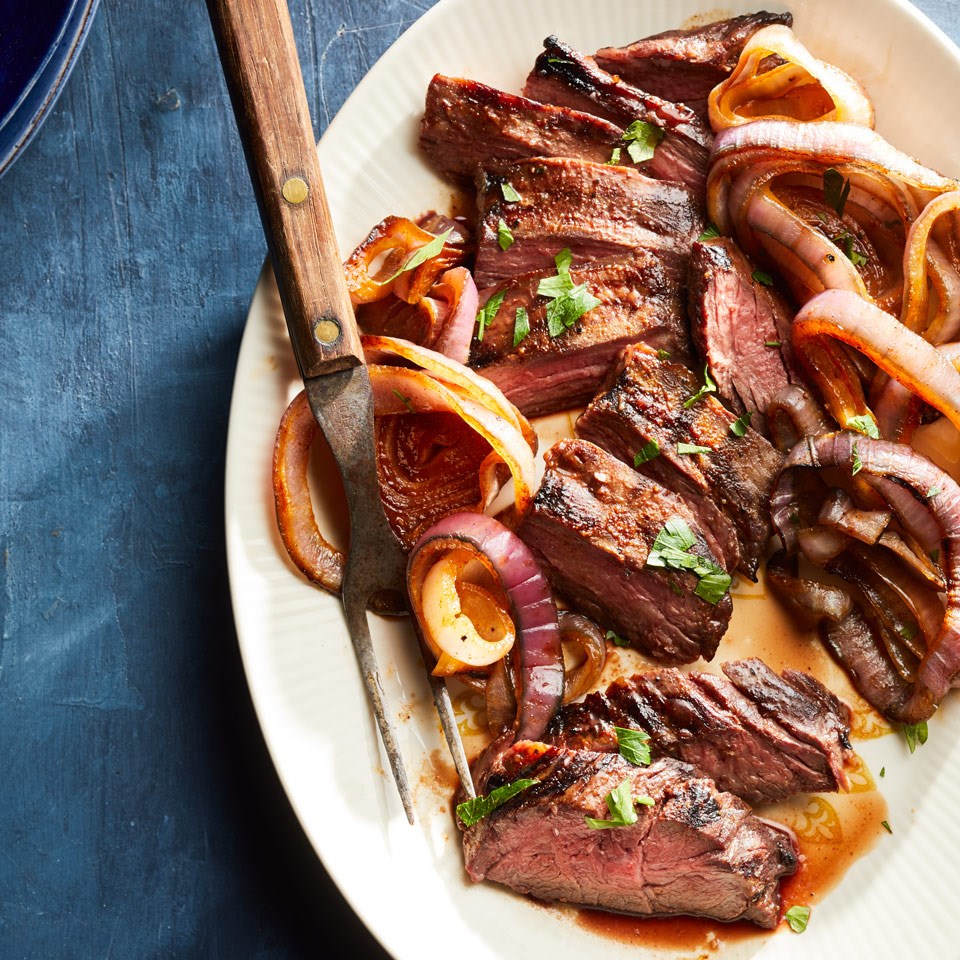 Meal Prep Tips: If your grocery store has a buffet, you can often find pre-cooked quinoa to use in this recipe if you don't already have cooked quinoa on hand. Or make a big batch of quinoa on a Sunday to have for the week. The Basic Quinoa recipe is a foolproof way to make perfectly-cooked quinoa every time. If you have time earlier in the week, make the roasted pepper sauce ahead of time and store in the fridge.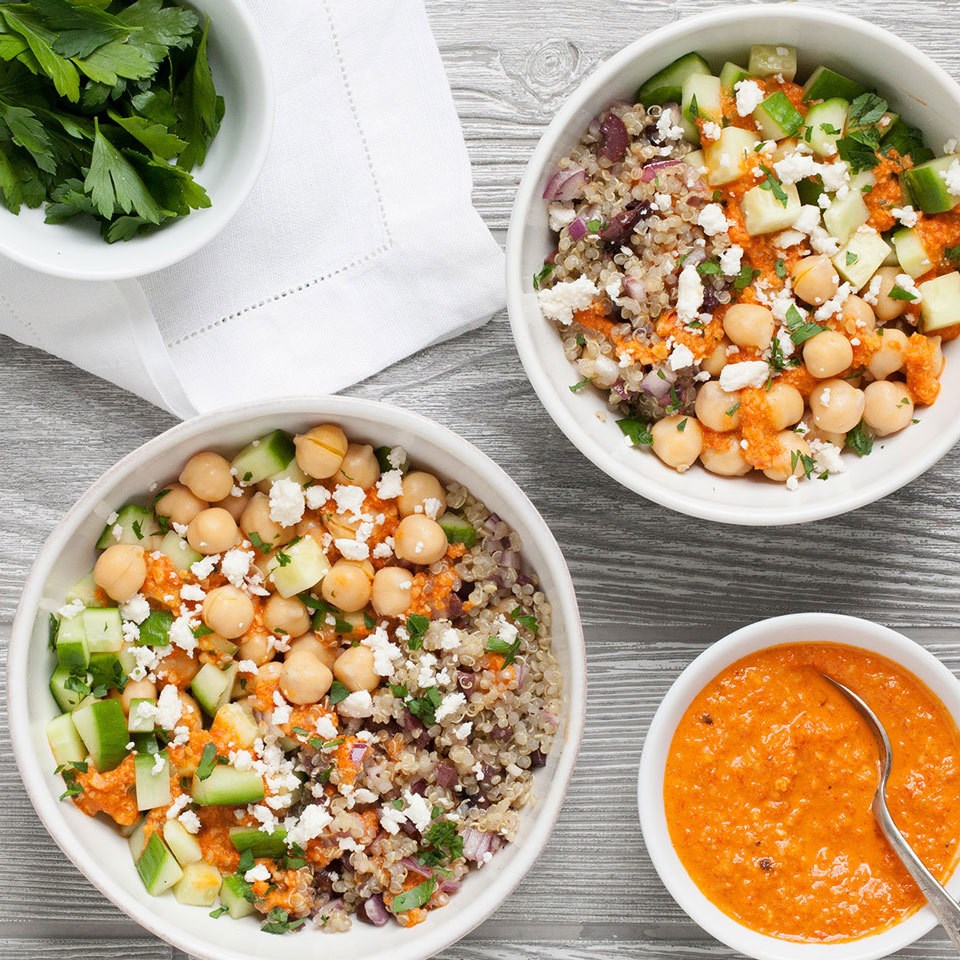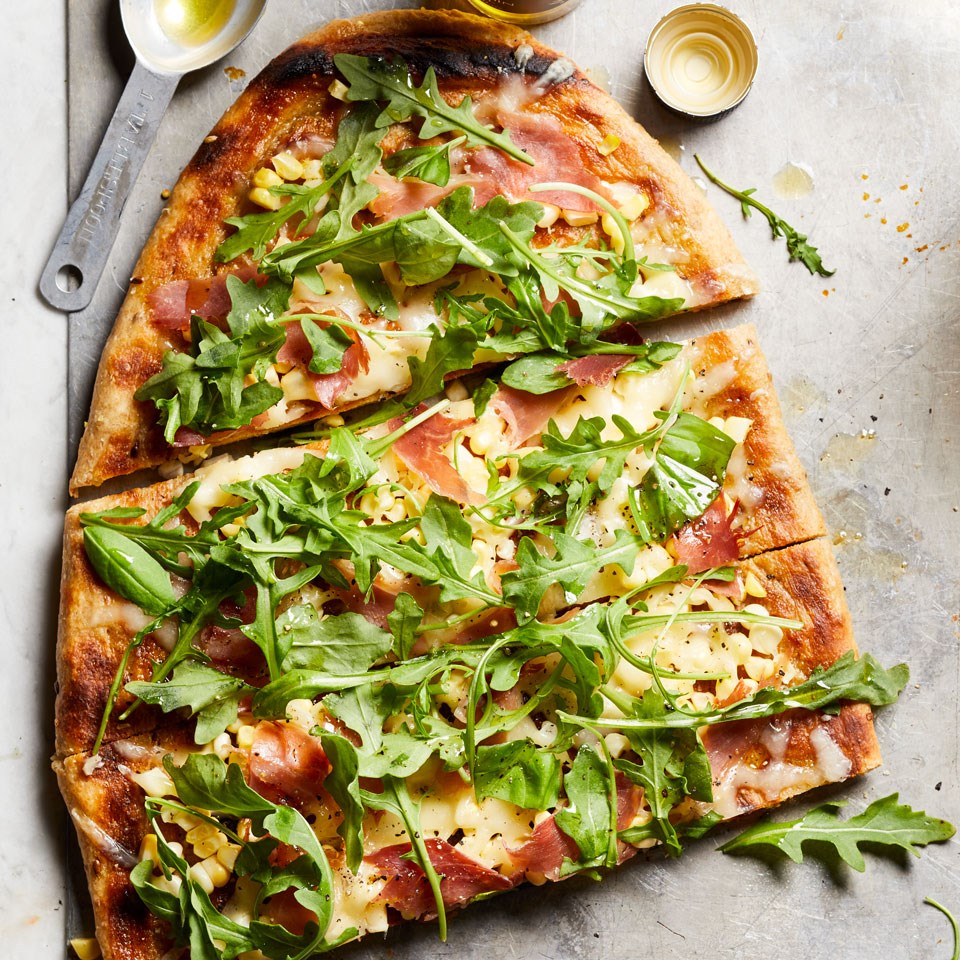 Meal Prep Tips: If you have the time on a earlier night this week, make the salad dressing ahead of time—it will keep in the fridge for up to 3 days. Try the easy-to-follow steps for poached chicken in the "Tips" section on the recipe page, or simply pick up a pre-cooked chicken breast from the grocery store.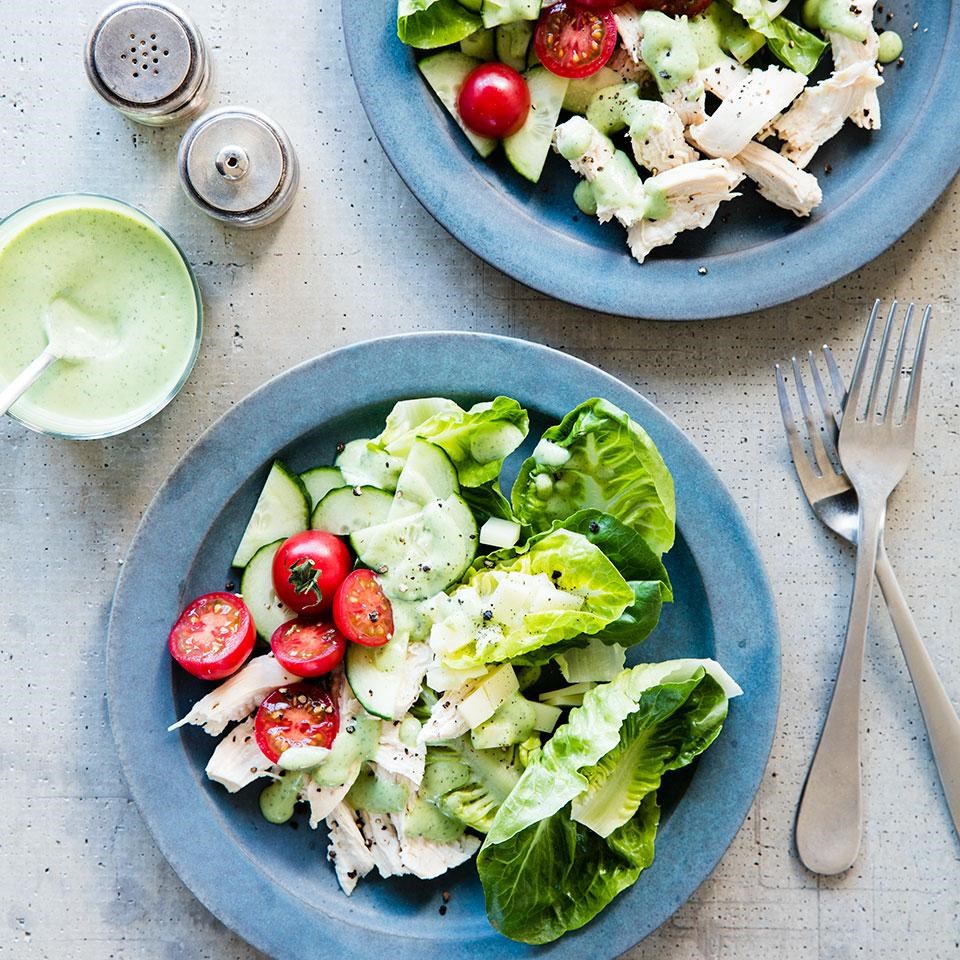 Green Goddess Salad with Chicken: In this cucumber, tomato, Swiss and chicken salad recipe, a healthy green goddess dressing made with avocado, buttermilk and herbs comes together quickly for a fast and delicious dinner.
Don't Miss!
Watch: No-Bake Mango Date Energy Balls
Healthy No-Cook Recipes
Healthy 20-Minute Dinner Recipes
7-Day No-Cook Meal Plan
7 Days of Easy 30-Minute Meals
7-Day Dinner Plan: Fresh & Healthy Takeout Favorites
14-Day Clean-Eating Meal Plan: 1,200 Calories
7-Day Mediterranean Meal Plan: 1,500 Calories