This week's meal plan features the food we should all be getting more of—vegetables! Packed with colorful produce, these recipes make eating vegetables easy and delicious. Enjoy a variety of goodies from the garden, like eggplant, bell peppers, kale, tomatoes, cucumbers, fresh herbs and more.
Visit the Eat More Veg Challenge page for more veggie-packed recipes.
Watch How to Make Hasselback Eggplant Parmesan
Golden Beet, Green Bean & Fennel Salad with Scallops: Lemony seared scallops and a walnut vinaigrette top this healthy dinner salad made with golden beets, green beens and fennel. When shopping for scallops, avoid those treated with sodium tripolyphosphate (STP); it can make them mushy and the scallops won't brown properly. Some scallops have a small white muscle on the side; remove it before cooking.
Vegetarian Muffalettas: Muffaletta sandwiches, named for a Sicilian bread brought by immigrants to New Orleans, are usually loaded with cured meats, pickles and cheese. Our healthy vegetarian recipe has a trio of smoky grilled veggies—eggplant, bell pepper and zucchini. Chopped olives and banana peppers deliver the signature flavor of the classic muffaletta.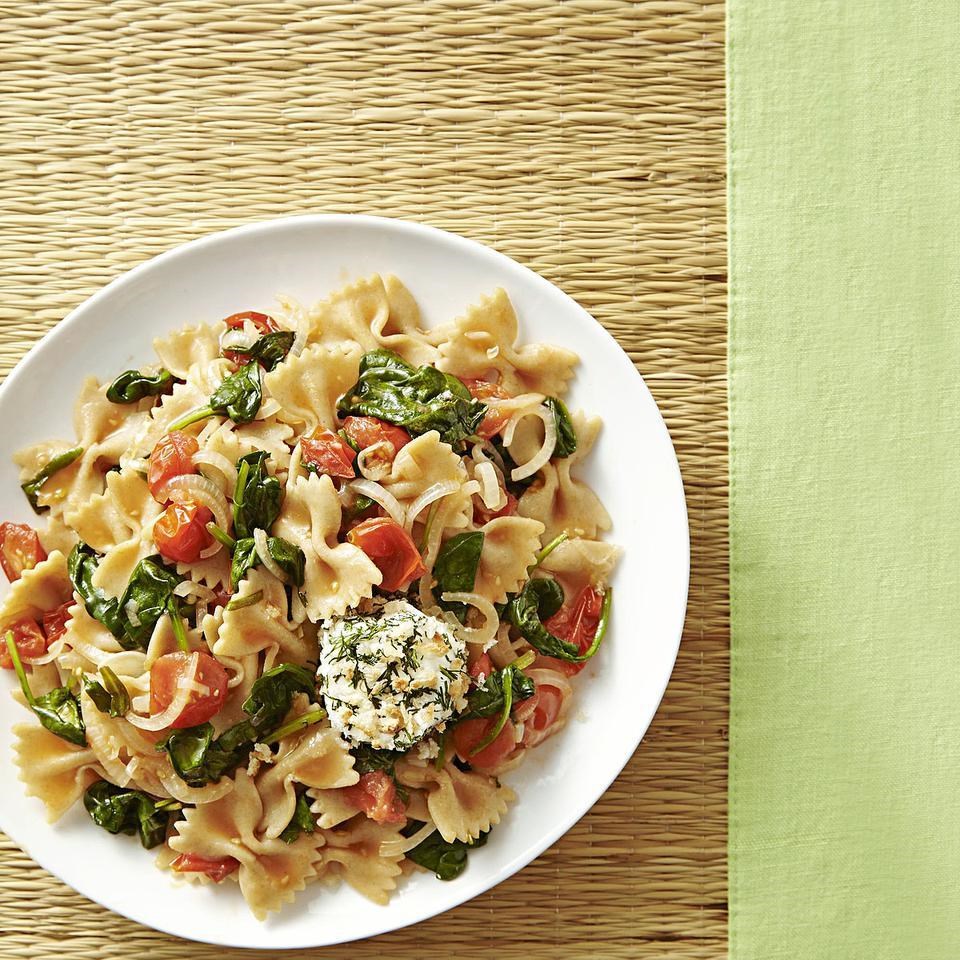 Summer Vegetable Pasta with Crispy Goat Cheese Medallions: This tasty pasta recipe is loaded with fresh vegetables—sweet spring onions, tangy cherry tomatoes and plenty of baby spinach. Goat cheese medallions are coated with panko and lightly crisped under the broiler, making this a restaurant-worthy yet super-simple and impressive weeknight dinner.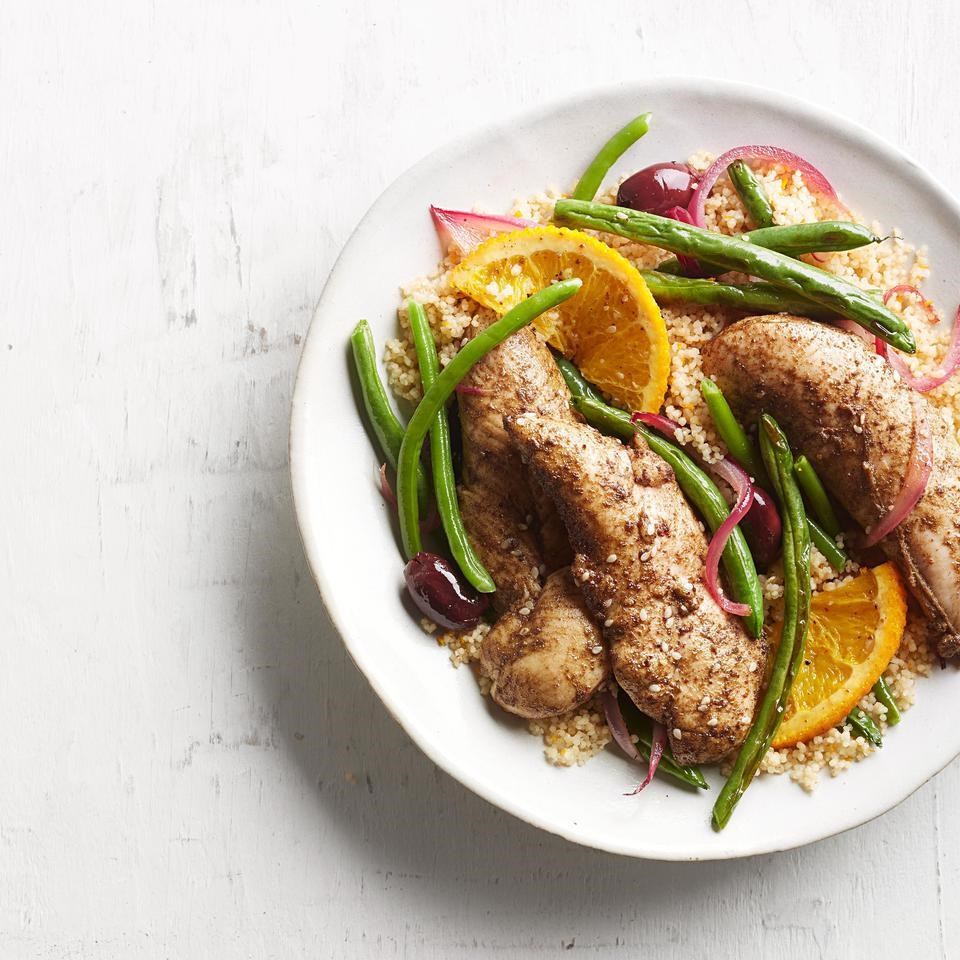 Za'atar-Roasted Chicken Tenders & Vegetables with Couscous: Chicken tenders and pretrimmed green beans make this healthy dinner super-fast. And with 32 grams of protein, and 2 cups of vegetables, this filling dinner will keep you satisfied throughout the evening.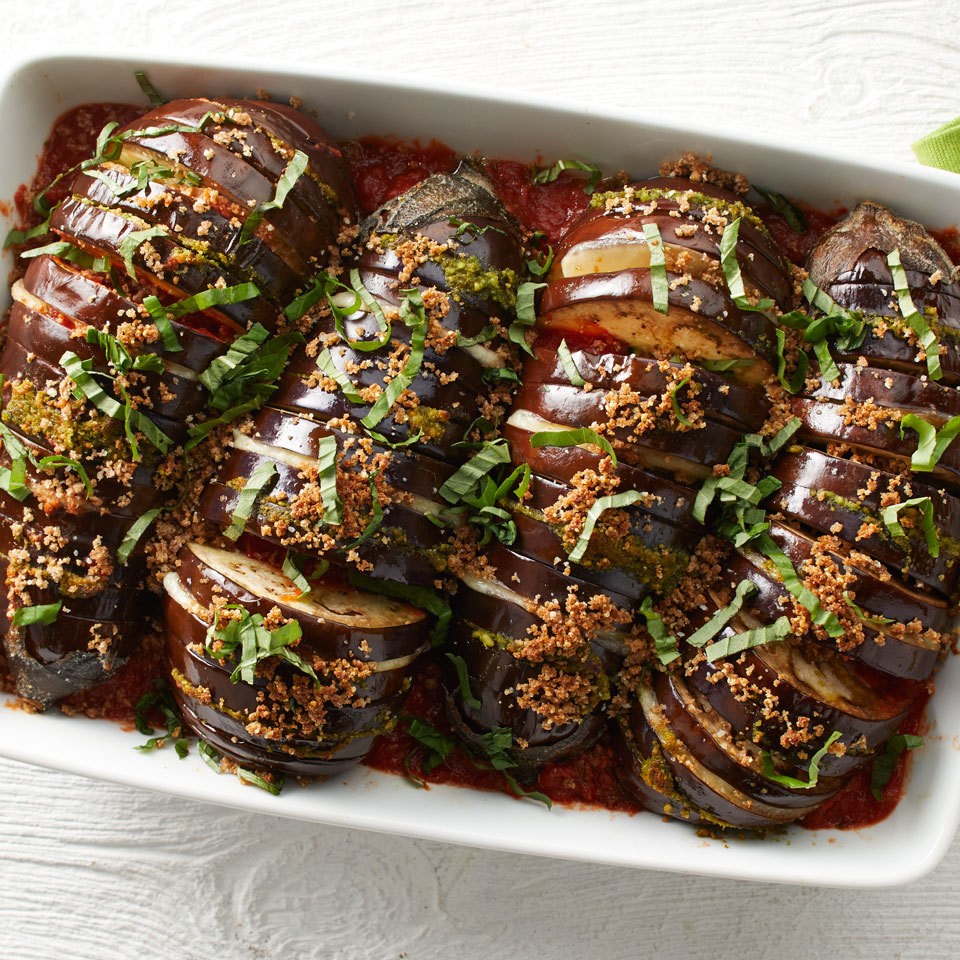 Hasselback Eggplant Parmesan: The coolest way to make classic eggplant parm—and easier too! Use the hasselback technique to make partial cuts into the whole eggplant every ¼ inch or so to fill up with melty cheese, flavorful sauce and crunchy breadcrumbs. This delicious, veggie-packed dish pairs perfectly with the Herb & Arugula Salad with Balsamic Vinaigrette.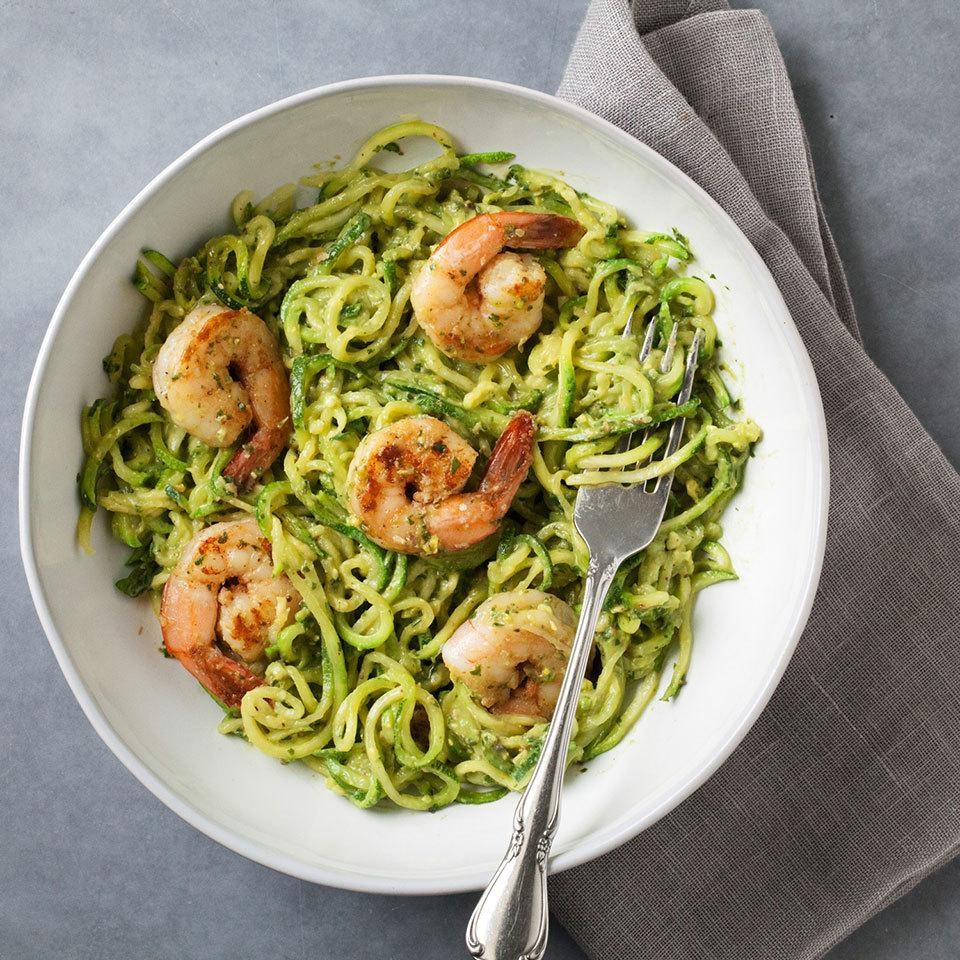 Zucchini Noodles with Avocado Pesto & Shrimp: This tasty pasta recipe is loaded spiralized zucchini in place of noodles and tossed in a zesty pesto pasta sauce. Topped with Cajun-seasoned shrimp to complete the meal, this quick and easy dinner is a weeknight favorite.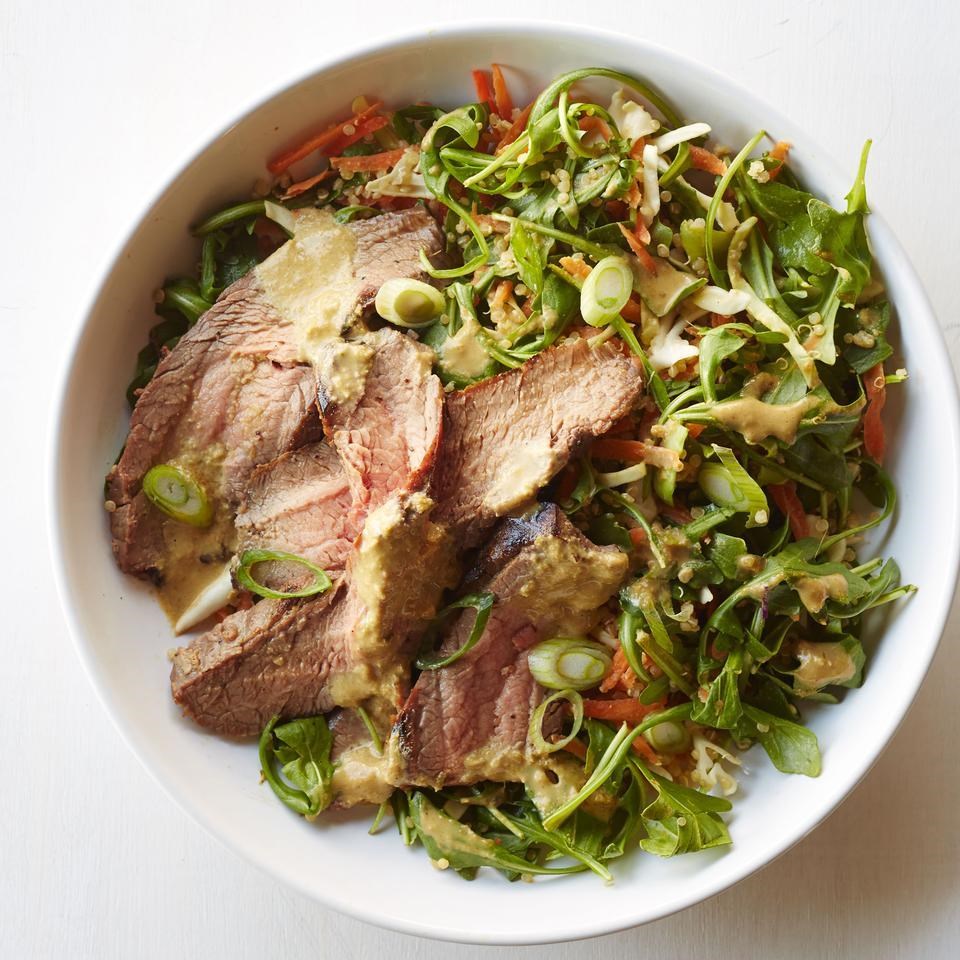 Grilled Flank Steak Salad with Ginger Wasabi Dressing: This quick, healthy dinner salad recipe is ready in 40 minutes thanks to preshredded carrots and coleslaw mix. Between the carrots, coleslaw and spinach, each serving boasts over 2 cups of veggies. If you have leftover quinoa, skip Step 1 and use 2 cups in the salad, and if you want a bigger flavor kick in the dressing, up the wasabi powder to 1 tablespoon.
Don't Miss!
7-Day Superfood Meal Plan
7-Day Meal Plan: Farmers' Market Favorites
7-Day Dinner Plan: Fresh & Healthy Take Out Favorites
The Best 30-Day Vegetarian Meal Plan
Printable 7-Day Meal Plan: Eat for More Energy
Download a FREE Healthy Vegetable Side Dish Recipe Cookbook!