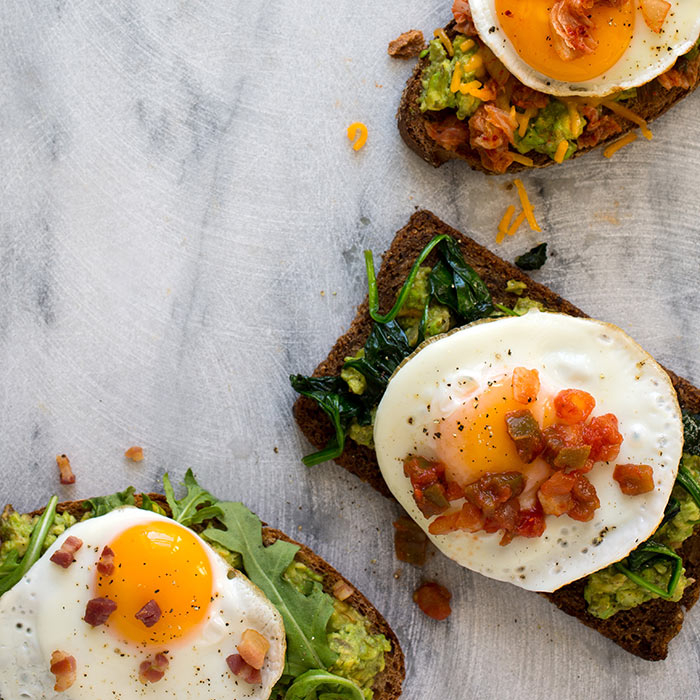 I heart avocado toast. It's one of my go-to breakfasts during the week. My 4-year-old daughter even digs it. But rather than just putting mashed avocado on toast, it takes practically no time to add a fried egg and some tasty veggies, which keeps me satisfied all morning.
Here's how to take avocado toast to the next level:
1. Start w
ith a w
hole-grain f
oundation:
Go for a full-flavored, high-fiber bread, such as a hearty slice of German-style rye or seeded multigrain from your favorite bakery.
2. Schmear on the a
vocado:
This luxurious spread contains healthy fats that help you absorb nutrients in the veggies.
3. Give it p
rotein p
ower:
Eating a protein-packed egg versus cereal or plain ol' toast will help you eat less later in the day.
4. Top it off:
Sriracha and crushed red pepper may be your go-to toppers, but we're talking next-level avocado toast here, so go big! Think: kimchi, salsa, Cheddar cheese, bacon, wilted or raw greens.
Are you drooling yet? Try one of these tasty avocado toast recipe ideas stat: