Eating clean is how we do things here at EatingWell—it's a simple, healthy approach to eating that focuses on foods that do the body good, while limiting the not-so-helpful items. In this meal plan you'll find nutrient rich foods like fruits and veggies, lean protein, whole grains and healthy fats and limited amounts of processed foods, refined grains, salt, added sugar and alcohol. Don't worry about counting calories or eliminating certain food groups altogether—simply choose wholesome ingredients and see how delicious and easy clean eating can be.
How to Make Shrimp Piccata with Spiralized Zucchini Noodles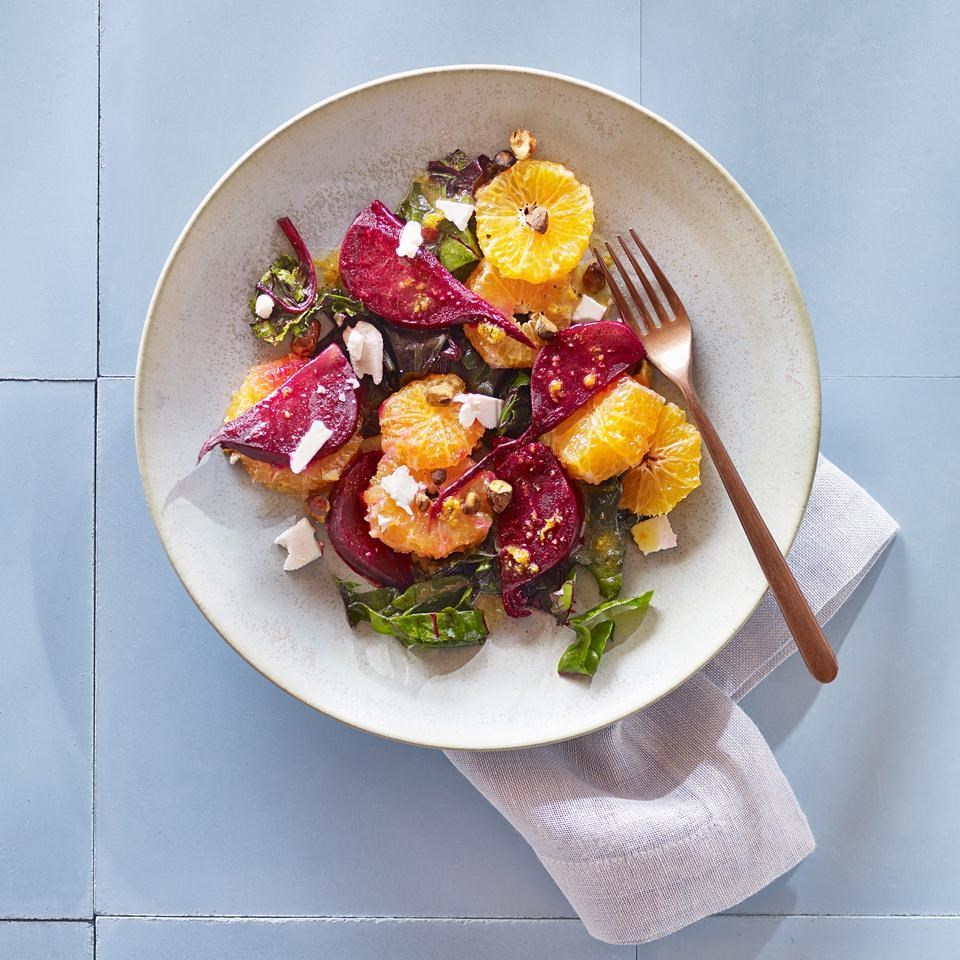 Tangerine & Roasted Beet Salad with Feta & Pistachios: This colorful roasted beet salad recipe uses the beet greens too, but you'll likely need more than are attached—buy extra beet greens or chard, or even try kale. Serve this healthy dish alongside grilled chicken or pork tenderloin.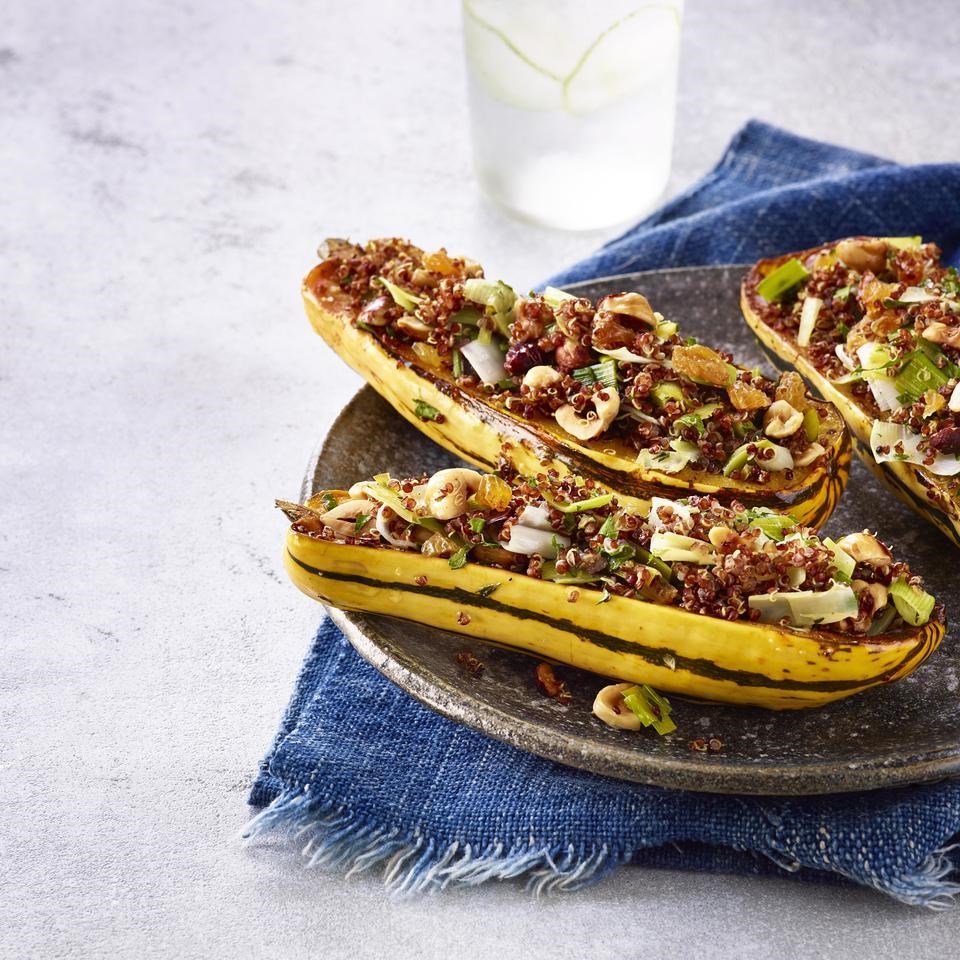 Quinoa-Stuffed Delicata Squash: With its pretty striped skin and uniform shape, delicata squash is a beautiful vessel for serving up this healthy quinoa stuffing. Serve with a big leafy green salad with vinaigrette.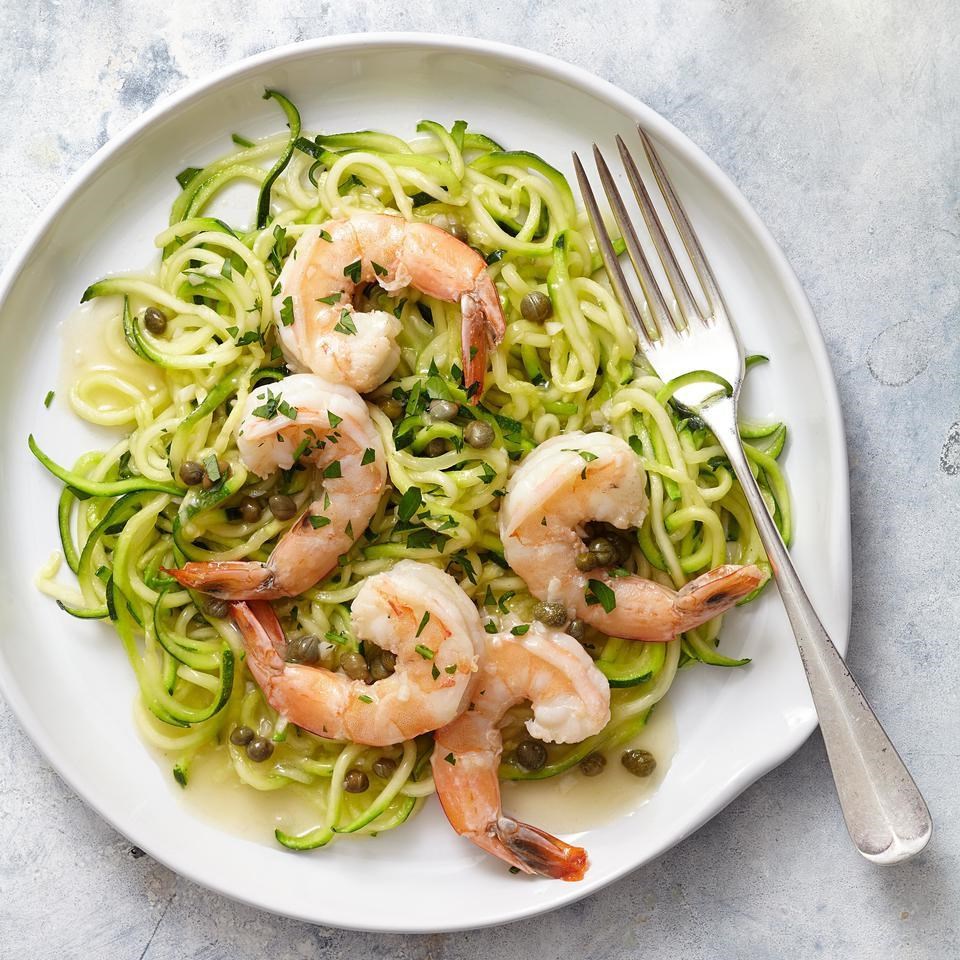 Shrimp Piccata with Zucchini Noodles: The tangy lemon-caper sauce in this healthy Italian makeover recipe is a natural with shrimp.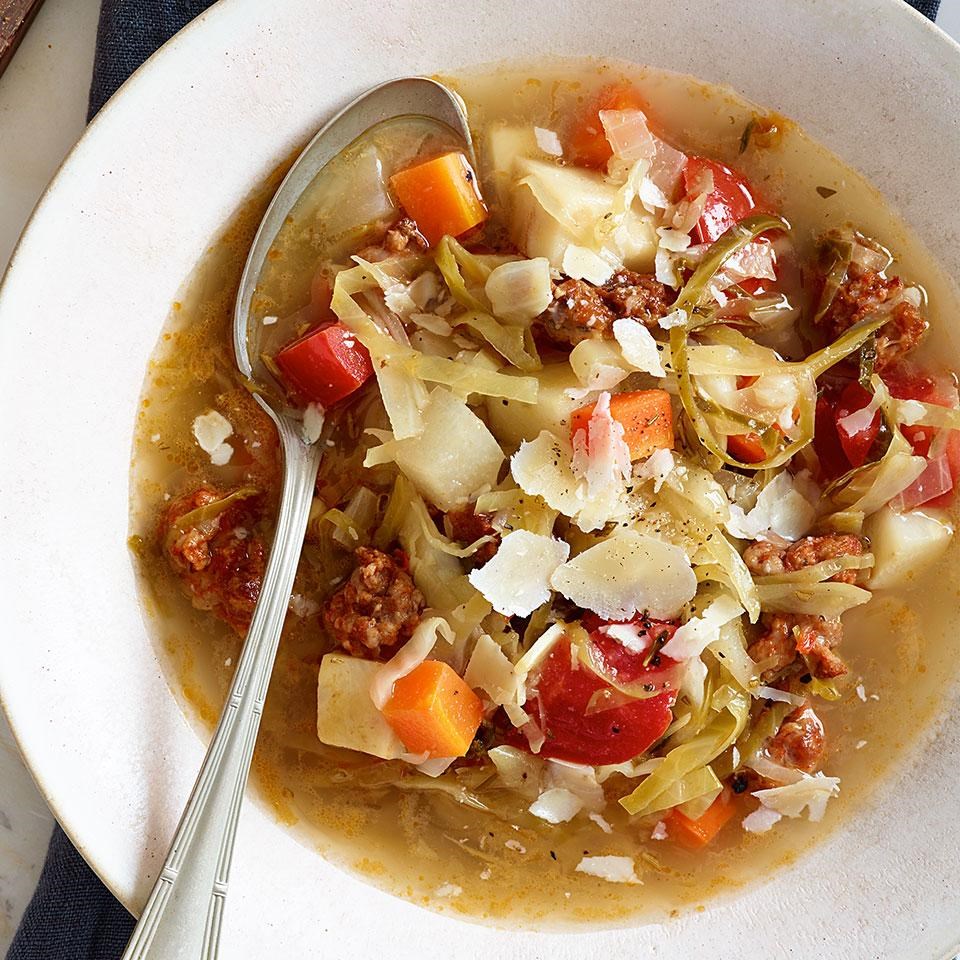 Sausage, Cabbage & Root Vegetable Soup: In this French-style healthy soup recipe, sausage, cabbage and root vegetables simmer together to make a comforting and healthy meal. Like most soups, the flavors are even better if it's made a day ahead. Serve the soup piping hot with grated Parmesan cheese sprinkled on top and toasted sprouted-grain bread brushed with olive oil.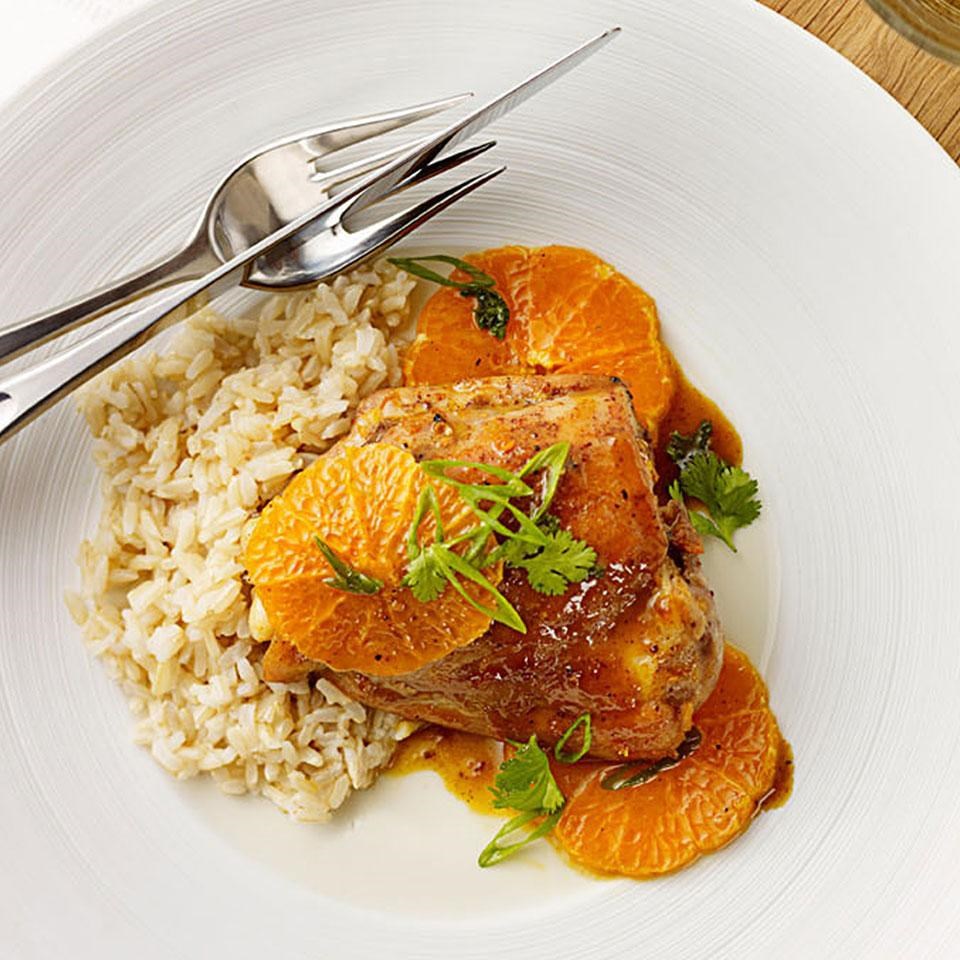 Clementine & Five Spice Chicken: This chicken recipe gets intense, complex flavor from tangy clementines, five-spice powder and pungent Sichuan peppercorns. This dish is a marvel for entertaining: it takes just 35 minutes of prep and a handful of ingredients, but it looks and tastes super-special. Feel free to use mandarins, honey tangerines or oranges here instead of the clementines. Serve chicken with brown rice.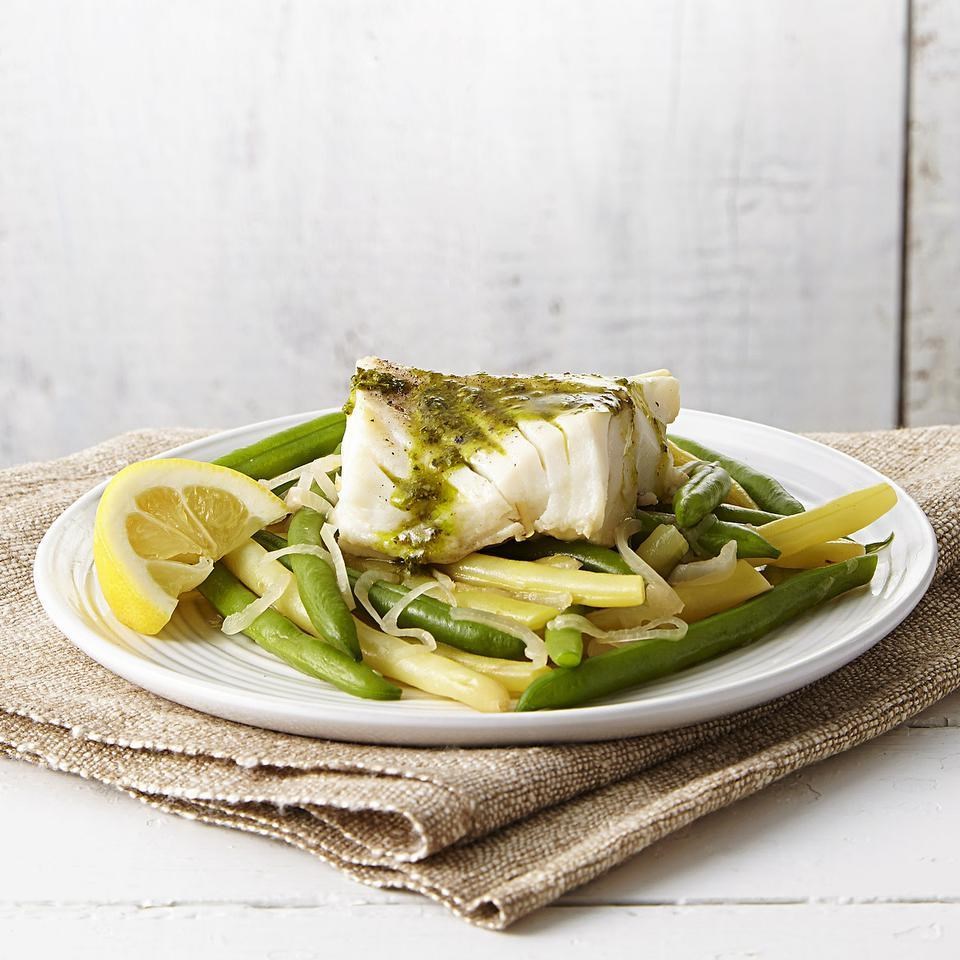 Poached Cod & Green Beans with Pesto: Using just one skillet, this easy fish recipe cooks cod right on top of fresh green beans and uses the same pan to make a flavorful sauce. The result is perfectly flaky fish, tender-crisp vegetables, a savory pan sauce and very little cleanup.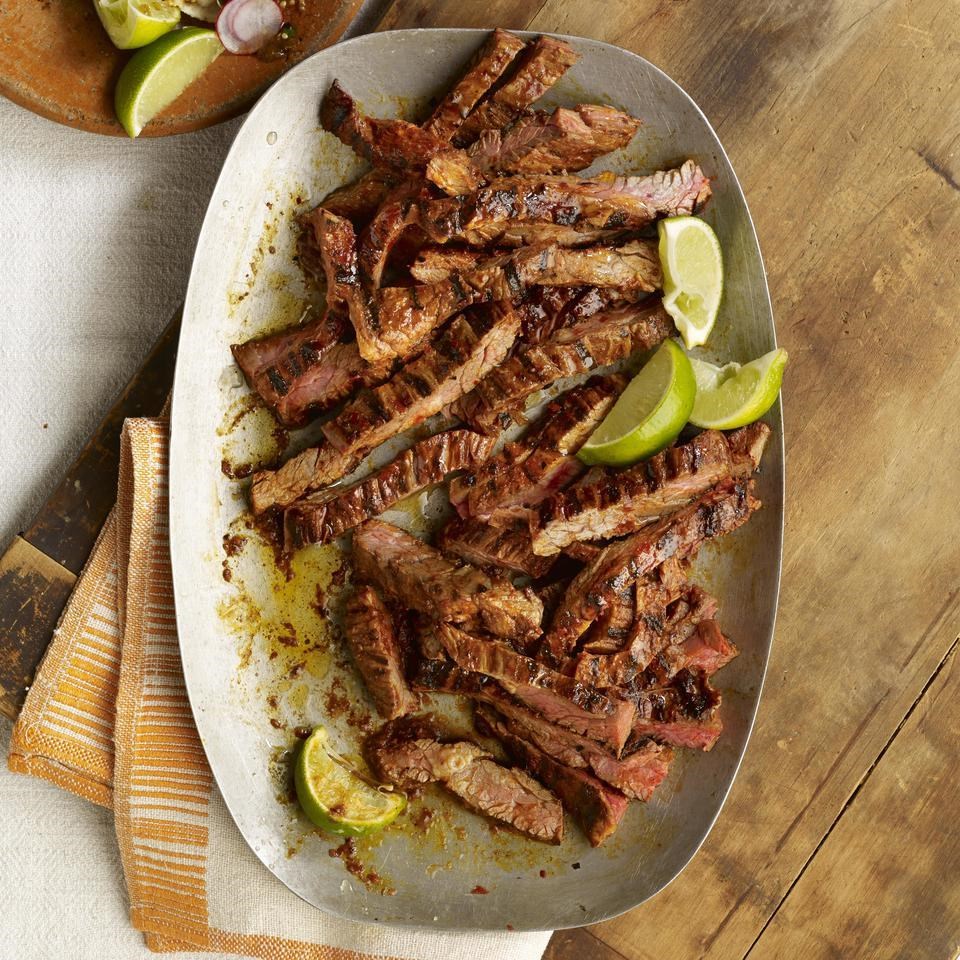 Chile-Marinated Skirt Steak (Carne Asada en Adobo de Guajillo): In this Mexican-inspired steak recipe, dried chiles are toasted, soaked and pureed to make a flavorful marinade. Toasting the chiles in a heavy, dry skillet is the key to unlocking their flavor (not just their heat). Look for dried chiles in the produce section of many markets. Serve with brown rice, beans and a leafy green salad.
Don't Miss!