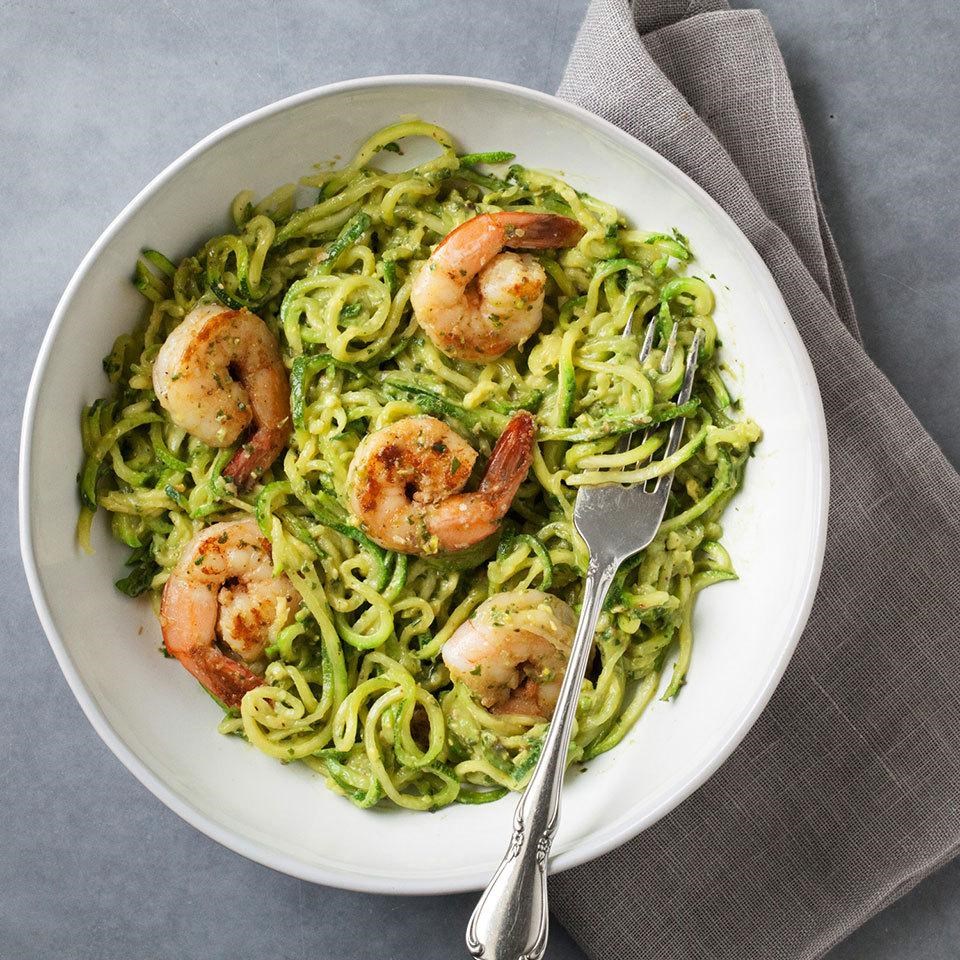 When I was tasked with testing vegetable noodle makers—aka "spiralizers"—I was hesitant. Growing up with a Chinese father, I primarily ate an Asian-inspired diet that included a lot of rice. But on special occasions, I had another option: noodles. And like most kids, when given the choice between rice and noodles, I'd always pick noodles. Noodles, in this case, meant ramen, lo mein, soba or egg and I loved them all—and still do. I was afraid that vegetable versions of my beloved noodles couldn't come close to my enjoyment of the starchy originals.
Boy, was I wrong. Vegetable noodles are usually lower in calories and, depending on the vegetable, higher in fiber, vitamin C, vitamin A and a bevy of other good things. Vegetable noodles also add a layer of delicious flavor to the recipes, such as a touch of sweetness from sweet potatoes in
Sweet Potato Carbonara
.
Plus, they're fun to make! In the Test Kitchen, I cut pounds and pounds of vegetables into long strands with several vegetable-noodle makers. The Paderno World Cuisine Tri-Blade Vegetable Noodle Slicer was my clear favorite. It easily turned turnips into spaghetti, zucchini into angel hair and made flat ribbons of pappardelle out of sweet potatoes. This model was the best at cutting continuous noodles (other models often cut the noodles too short), plus it was easy to clean.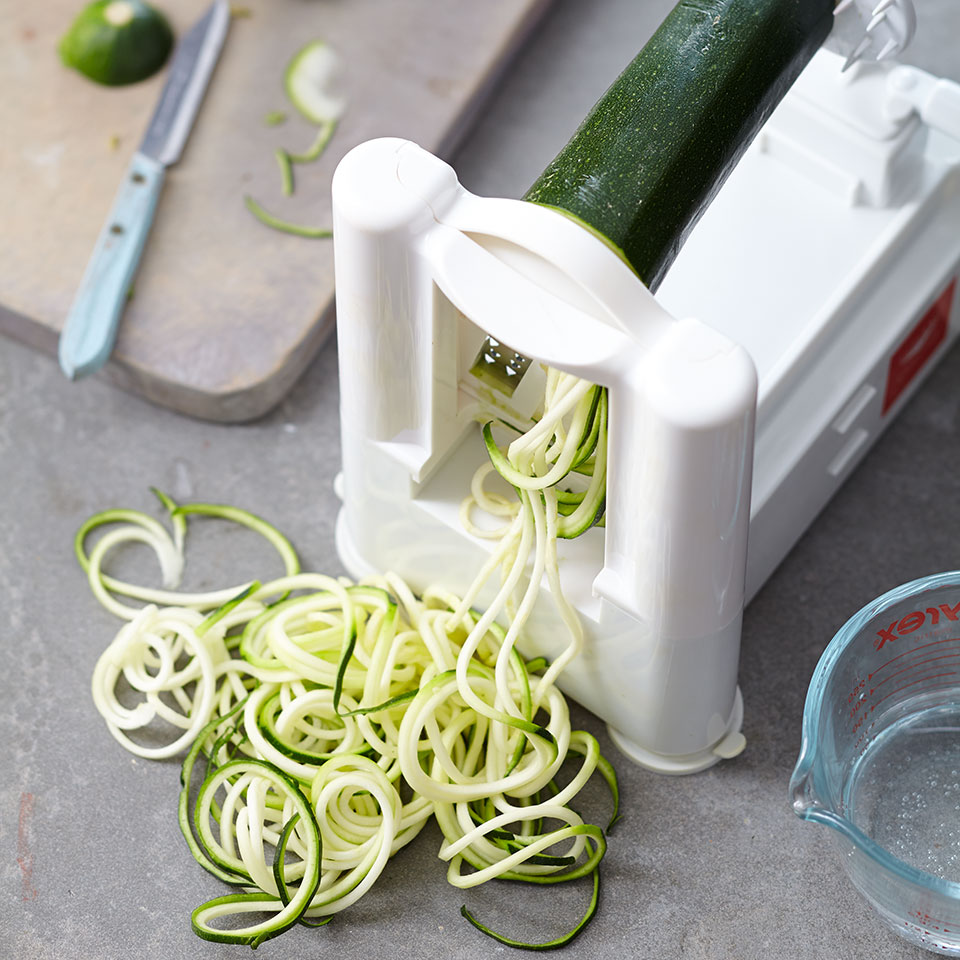 If you want to swap vegetable noodles for regular noodles, think about the recipe before choosing your veggie. Root vegetables like sweet potatoes are a better choice if you want the noodles to hold their shape and be able to fill in for pasta, for example. If the vegetable noodles are going into a soup or if the recipe can benefit from some extra liquid, go for a softer, more delicate vegetable that exudes some water, such as zucchini or summer squash.
If you don't want to add another gadget to your kitchen, a vegetable peeler—either a regular or julienne peeler—makes fine vegetable noodles too. Make long strips with the peeler, working around the vegetable until you reach the seeds.
Are you inspired to try vegetable noodles?
Here are recipes
to get you started or experiment with your favorite recipes!
Watch: How to Make Zucchini Noodles with Avocado Pesto