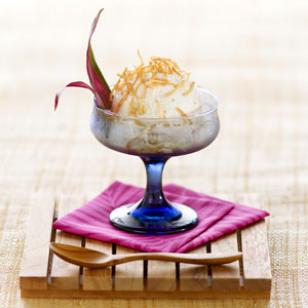 This morning my 2-year-old daughter, Lila, walked over to the kitchen island and yelled, "Nana!" while pointing to the last banana in the fruit bowl. My husband tried to tell her that the black-spotted banana was destined for the compost bucket, but it's hard to reason with a toddler—so I peeled it and gave her a chunk. She thought it was a perfectly acceptable breakfast, mushy spots and all.
Many people (like my husband) don't have time for overripe bananas. But here's the real secret: those past-their-prime 'nanas are actually a true culinary treat.
Overripe bananas have an over-the-top essence that's perfect for flavoring baked goods, pancakes, smoothies and more. When I don't have time to turn them into something special right away, I peel them, pop them in a bag whole and freeze them for future cooking endeavors. Or I freeze slices on a plastic-wrap-lined plate for about 2 hours ("flash-freezing" them on a plate before transferring to a plastic bag keeps the slices from freezing into a rock-solid banana clump). Once the slices are frozen, it's easy to take out just what I need to make my own banana whip in the food processor or blender—aka banana frozen yogurt without the fancy ice cream machine.
Don't Miss: See how to make frozen yogurt recipes without an ice cream maker
What else do I make with my past-their-prime bananas? Here are a few of my favorite recipes:
Banana-Chocolate Chip Pancakes
Yes, please! I love to make pancakes as a Sunday morning treat. And nothing goes better together than bananas and chocolate, in my opinion.
Strawberry-Banana Smoothie Pops
Cool down on a hot summer's day with these maple-sweetened strawberry-banana pops.
Banana-Coconut Dairy-Free Ice Cream
When I feel like adding a few more ingredients to my frozen banana dessert, I like to make this. The coconut flavor is a great match for the banana.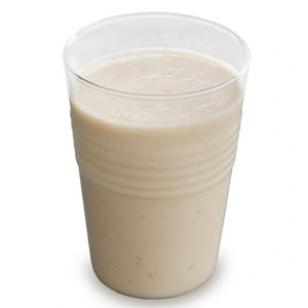 Banana Spice Smoothie
Bananas seem to play mostly a supporting role in smoothies at my house, but in this recipe they shine with cinnamon, nutmeg and allspice. Yum!
Banana Pudding Pops
Creamy homemade banana pudding pops freeze beautifully.