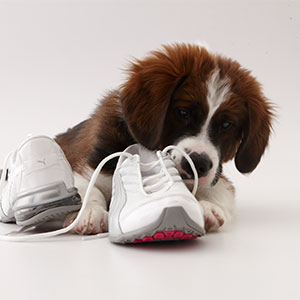 Find out how having a pet, especially a dog, can benefit your health.
By motivating you to get moving, pets—especially dogs—may help you lead a healthier lifestyle. Research indicates that having a pet may lower blood pressure, improve cholesterol levels, increase survival rates after a heart attack and reduce risk of heart disease. For example, one study found cat owners had a 37 percent lower risk of heart attack. Reasons for the healing power of pets may include stress relief and social support—benefits that have been associated with companion animals ranging from goats to snakes. Yet the main benefit seems to be from exercise via dog walking. Dog owners who walk their dog get up to 50 percent more exercise than people without dogs or those who don't walk them. At Tufts, we developed Project PAWS—Partnering with Pets to Achieve Wellness—which encourages overweight kids to get active with their pets.
Dr. Deborah Linder, DVM, DACVN, heads the Tufts Obesity Clinic for Animals, one of the nation's first pet-obesity clinics.