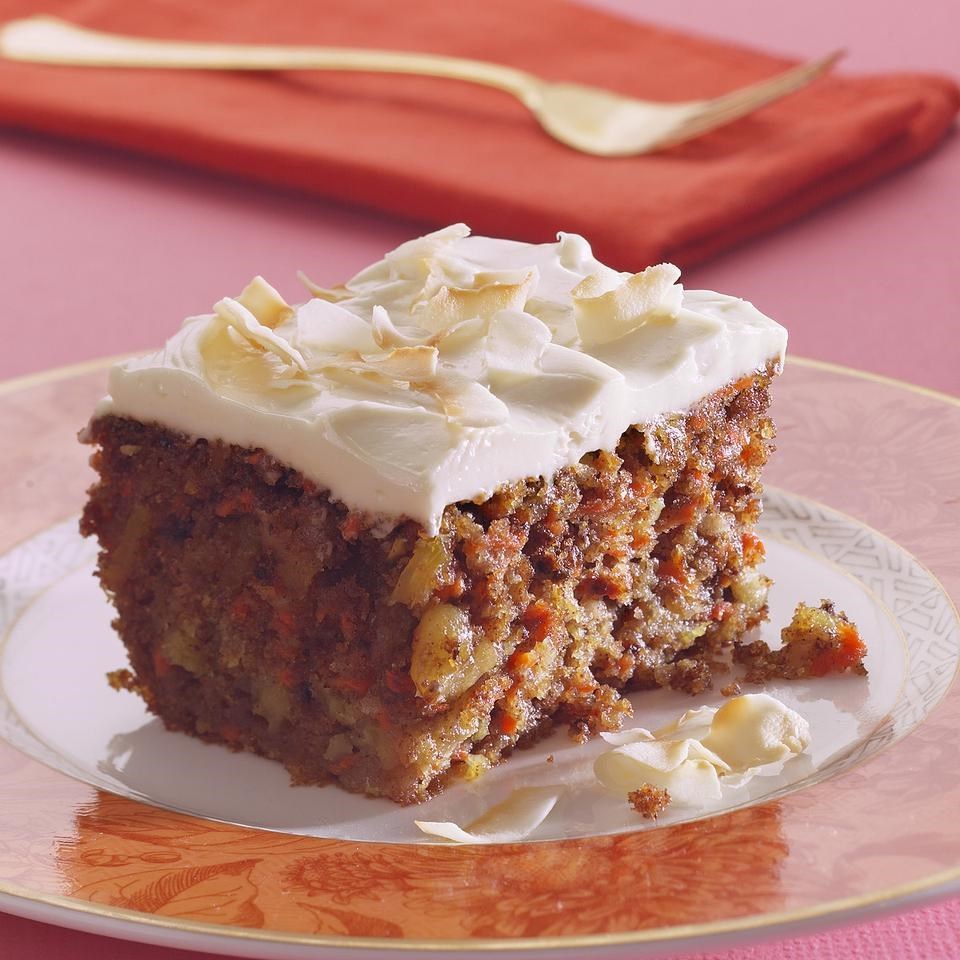 Carrot cake is one of those sneaky little desserts that make you believe you're being virtuous (it's got carrots!) but really, it's a calorie bomb. One generous slice of carrot cake with cream cheese frosting has around 650 calories. Carrots or no carrots, that's not a good deal for your figure (unless you have a few extra hours to spend at the gym). But that doesn't mean you have to write it off. With a few easy substitutions, you can make a delicious carrot cake that is actually good for you.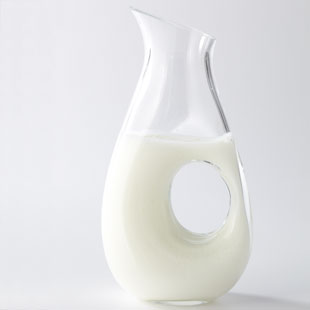 1. Replace Some Oil with Buttermilk
Carrot cake is loaded with oil, which helps keep it moist and full of flavor. Although oil may not have as much saturated fat as butter does, it is calorie-dense (1 tablespoon of canola oil, which our recipe uses, contains 124 calories, 14 grams of total fat and 1 gram saturated fat). Most recipes call for more than 1 cup of oil, but we were able to slash the amount in half by replacing some of the oil with buttermilk, which is very low in fat and adds moisture and a tangy flavor that complements the sweetness in the cake.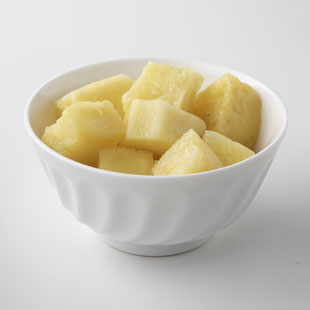 2. Reduce Sugar, Add Pineapple for Sweetness
Everyone expects carrot cake to be sweet, but you don't have to get carried away by adding copious amounts of refined white sugar. We cut back on the overall amount of sugar and added canned crushed pineapple to sweeten our cake. The benefit is that you get a great (sweet!) taste from the pineapple, plus some added fiber—something you don't get with regular sugar.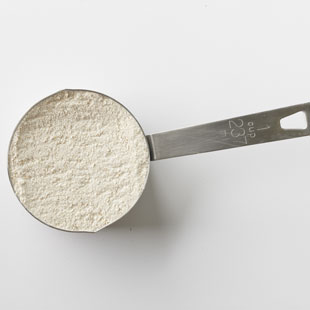 3. Boost Fiber with Whole-Wheat Flour
Typical carrot cake recipes call for all-purpose flour. To give ours a little boost of fiber while still keeping it tender, we use whole-wheat pastry flour in our cake. It has roughly 13 more grams of fiber per cup than white flour does and has a mild, nutty flavor that's very hard to detect when it gets mixed up with the carrots, pineapple and spices that flavor the cake.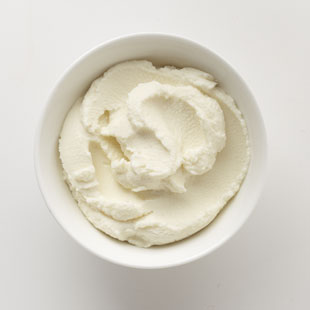 4. Cut Fat By Using Low-Fat Cream Cheese in the Frosting
Frosting can make or break a cake when it comes to flavor and calories, and the cream cheese frosting that traditionally tops carrot cake is no exception. The calories and fat in traditional cream cheese frosting recipes can pile up quickly. And to add insult to injury, those frosting recipes sometimes include butter—for flavor and to make the frosting spread easily. EatingWell's healthy cream cheese frosting recipe uses Neufchâtel cream cheese that contains a third less fat than regular cream cheese. We skip the butter in the frosting and add flavor with a healthy splash of vanilla extract. It gives the frosting a confectionary flavor without adding calories. And as long as your Neufchâtel isn't chilled and has been beaten thoroughly with a hand mixer, it will spread easily without butter.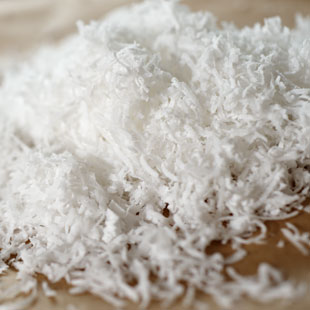 5. Add Flavor with Walnuts and Coconut
When you cut back on fat you can easily sacrifice flavor (remember: fat carries flavor). So for those palates that want every bite to burst with flavor, we've added toasted walnuts to the cake batter and toasted coconut flakes to top the frosting. Using judicious amounts of both adds great flavor without too much fat and calories, so you'll feel like this healthy carrot cake recipe is just as delicious as traditional recipes that are higher in calories and fat.