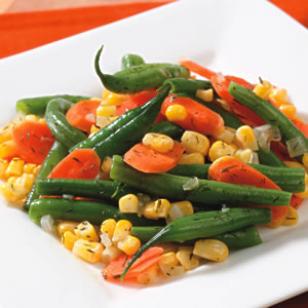 Make vegetable prep easier by using frozen produce. It may even be healthier than fresh. Frozen vegetables are processed at their peak ripeness, a time when-as a general rule-they are most nutrient-packed. Freezing locks in all that fresh-picked nutrition and flavor. Plus, it doesn't get any easier: washed and typically prechopped, frozen vegetables can literally go straight from freezer to pot. And they can be stored for long periods of time, ready and waiting for you.
For more tips and recipes, visit our
Eat More Vegetables Challenge page
.