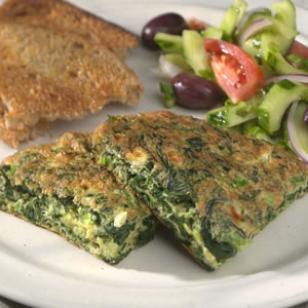 A veggie-filled omelet is a great way to incorporate vegetables into your morning meal. Ready in seconds, an omelet can be made with almost any cooked or raw vegetable you have on hand-broccoli, onions, spinach, peppers, mushrooms and tomatoes are all classic ingredients.
Recipe of the Day: Greek Omelet
For more tips and recipes, visit our
Eat More Vegetables Challenge page
.