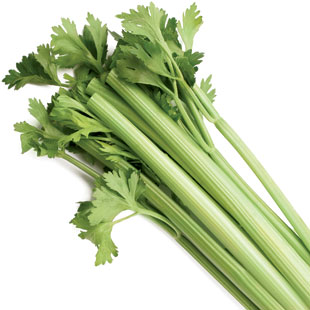 I'm so excited to introduce EatingWell's 14-Day Healthy Kitchen Makeover Challenge. If you've wanted to detox your kitchen and were wondering where to start, this is the challenge for you. We've put together 14 of our best, easy-to-accomplish tips for scrubbing your diet free of harmful toxins and chemicals. To participate, visit our
Healthy Kitchen Makeover Challenge landing page
to find find daily tips and tools you need to detox your kitchen.
TIP 1: Print out a pocket-sized list of the Dirty Dozen
—the 12 fruits and vegetables the Environmental Working Group has identified as having the most pesticide residues—and use it when you go grocery shopping to curb your pesticide exposure by choosing organic for those foods. Pesticide exposure is linked with diseases of the nervous system and problems with cell growth, including reproductive problems and some cancers. You can download a Dirty Dozen pocket guide or app on the EWG's website
here
.
Remember, though, even conventionally-grown fruits and vegetables deliver important vitamins and other nutrients. So if you can't find organic, don't sweat it--it's more important to eat fruits and vegetables than to shun them because they're conventionally grown.