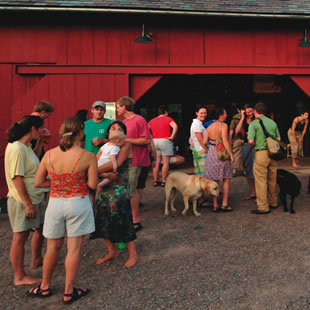 Information on losing weight with the help of supportive friends and family.
Want to lose weight and get healthier? Tap into your social network. When a close friend becomes obese it raises your own risk by 171 percent. In her new book, The Social Network Diet (FastPencil), EatingWell advisor Miriam Nelson, Ph.D., explains that supportive friends and family can help you lose weight and shows you how to build that support.
Here is a tentative tour schedule for the Change Yourself, Change the World tour.
Kenai, Alaska: September 14-16
Choteau, Montana: September 21-23
Fort Collins, Colorado: September 28-30
Pratt, Kansas: October 5-7
Camden, Arkansas: October 12-14
Lamar, Missouri: October 19-21
Clinton, Wisconsin: October 26-28
Brodheadsville, Pennsylvania: November 2-4
Follow the nationwide tour at www.strongwomen.com