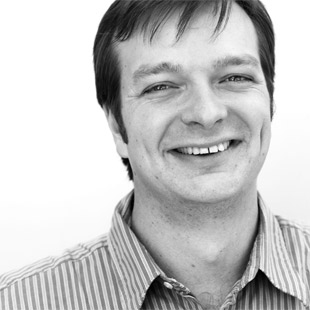 A new AmeriCorps program is helping to address childhood obesity through school gardens and farm-to-school programs.
There's no denying the statistics: 1 in 3 American kids is overweight, 2 in 3 don't exercise enough and all live in a nation where fast food is abundant. But a new national service program, FoodCorps, developed with AmeriCorps funding, is addressing childhood obesity through school gardens and farm-to-school programs. Starting in August, 50 service members in 10 states will get a stipend and some benefits for their work helping kids grow, learn about and eat healthy food. We talked with co-founder and executive director Curt Ellis (King Corn filmmaker) about his vision for this inspiring new program.
You've called FoodCorps "the Peace Corps for school food." How are the organizations alike?
There's a spirit of public service and leadership rising up from this generation of young leaders, as there was when the Peace Corps started. We're bringing that momentum and passion for healthy food, agriculture and nutrition into America's limited-resource public schools.
What are your top 3 goals for FoodCorps?
The first is to increase the amount and quality of nutrition education in elementary schools. A typical student gets only 3.4 hours a year—not enough to learn about a healthy diet. The second is to cultivate school gardens. Kids get hands-on experience growing healthy food and are more likely to taste foods they've grown. The third is to build relationships between school food-service directors and farmers. To change how kids eat, we have to get healthy foods in the cafeteria, where 31 million kids eat daily.
What do you hope FoodCorps looks like in 10 years?
We'd want 1,000 FoodCorps members in 50 states starting programs that ultimately community members would continue. Local produce in cafeterias would be the norm. We hope FoodCorps can lead to declining obesity rates and long-term change in what children eat.
For more information on Food Corps, visit www.foodcorps.org or e-mail info@foodcorps.org.
Learn More About FoodCorps:
Photo Courtesy of FoodCorps