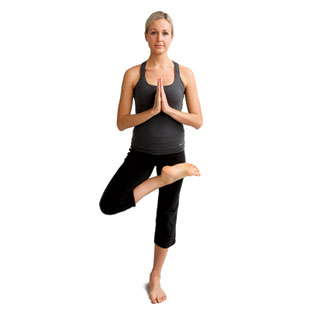 First of all, let's make one thing clear: I am not an exercise guru. When I told my editor I wanted to write this piece about 10-minute exercise ideas, she laughed and said, "YOU want to write about exercise?" She knows me all too well. I like to squeeze as many things into my day as possible, but for some reason, when it comes to exercise, I seem to have every excuse in the book for not doing it. The one that most easily slips off my tongue? "I don't have time." Am I the only one in this sedentary, time-starved boat? I don't think so.
Now that it's the busy holiday season, time is even more precious. Plus it's harder for me to feel motivated when it's cold and dark outside.
But I'm determined to keep on trying because exercise is important for good health. And it's not just for people who are trying to lose weight either. In addition to burning calories, research shows
regular exercise may help prevent heart disease, boost your memory, keep you agile and even make you live longer
!
The good news is that even if you don't frequent the gym or go for a run after work, there are ways to sneak exercise into your day. It doesn't have to be all or nothing. It's OK to start small (that's what I keep reminding myself). What's important is to get moving—the U.S. Department of Health recommends doing at least 10 minutes of physical activity at a time, and doing strengthening activities, which make your muscles do more work than usual. The goal is to work up to 2 hours and 30 minutes of moderate activities a week or at least 1 hour and 15 minutes of vigorous activities a week. (
Here are 6 ways to exercise without even knowing it.
)
Calories Burned in 10 Minutes:
Indoor Activities:
• 28: Stretching or yoga
• 28: Household chores, light
• 34: Weight lifting, moderate
• 45: Household chores, moderate
• 59: Playing with kids
• 90: Sit-ups, vigorous
• 102: Stair machine/Treadmill
Feeling really motivated? If you have more time on the weekends or your day off, get outside and embrace winter and all the fun activities it has to offer. (I for one can't wait to go snowboarding... wait, does that count as exercise? Yes!)
Outdoor Activities:
• 28: Playing catch
• 57: Walking, very brisk pace
• 62: Ice skating
• 66: Shoveling snow
• 66: Snowboarding
• 68: Downhill skiing, moderate effort
• 88: Snowshoeing
• 91: Cross-country skiing, light/moderate