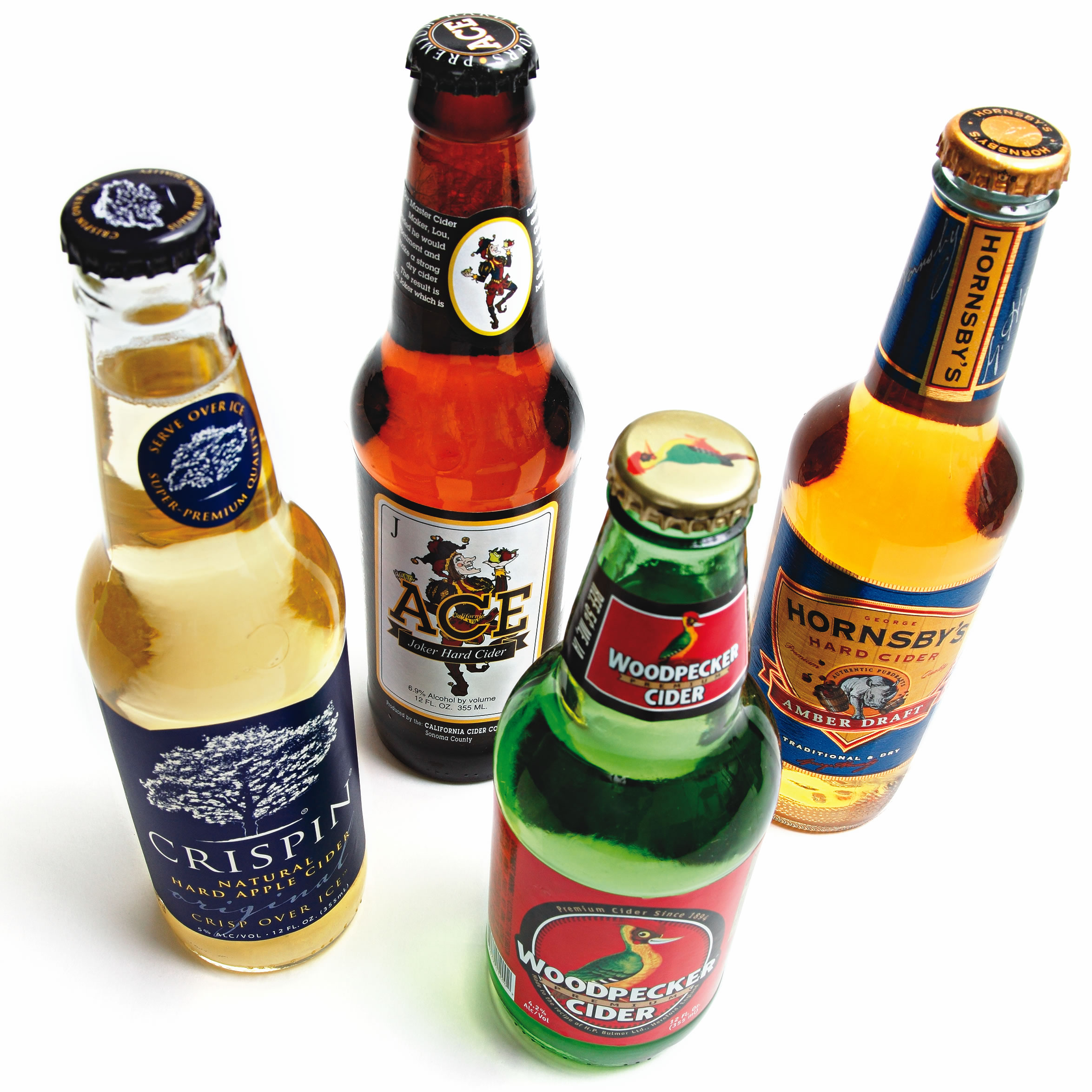 How hard apple cider is making its comeback.
The History of Hard Cider
When British colonists thought to bring along apple seeds when they sailed across the ocean it wasn't to grow eating apples in their new home but to plant orchards to produce their beloved beverage—hard cider. Indeed, cider was such an integral part of British culture that a farm worker's wages were paid in part with pints of cider until the practice was outlawed in 1887.
As a result, hard cider became the beverage of choice in colonial America. Water was usually unsafe to drink—even kids drank hard cider at meals. President John Adams touted cider's healing properties, drinking it every morning at breakfast (yes, breakfast) to soothe his stomach. William Henry Harrison was played up as a cider-drinking, log-cabin-living frontiersman and beat Martin Van Buren by a landslide in the 1840 presidential election.
The demand for hard cider declined soon after that. More immigrants were coming to the U.S. from Germany, bringing with them their thirst for lagers. And Prohibition sure didn't help. The demand for beer grew and now hard cider has the smallest share of the alcohol industry.
But hard cider is slowly making a comeback—it's the fastest-growing segment in the alcohol industry, having seen double-digit growth over the past five years.
Simply fermented apple juice, hard cider comes in a variety of styles, from dry and crisp to shockingly sweet. Some are sparkling, while others are still, like wine. Woodchuck Cider, the most popular cider in America, can be found at many bars and restaurants. And artisan cideries, which often use heirloom apple varieties to make their ciders, are popping up all over the country. Here's to a tradition that's worth raising a glass to!
4 Hard Ciders to Try
We sampled 10 hard ciders that are available in at least 20 states. Here are our four favorites—look for them at stores with a good selection of microbrews. Hard ciders have a similar calorie range to beer. Most hard ciders are gluten-free, making it a great alternative for those with celiac disease, but some aren't, so be sure to check the label for "gluten-free."
Ace Joker Hard Cider
6.9% ABV* | 135 calories** | GF***
Light and slightly dry, with a nice balance of tart and sweet.
Crispin Natural Hard Apple Cider Original
5% ABV | 170 calories | GF
Three words: Apple Jolly Rancher.
Hornsby's Hard Cider Amber Draft
6% ABV | 170 calories
Smells like a Golden Delicious apple with a mellow sweetness.
Woodpecker Premium Cider
4.2% ABV | 150 calories
Reminded several of the tasters of an apple-flavored sparkling wine.
*Alcohol by volume
**Per 12-ounce serving
***Gluten-free
Food & Cider Pairings
Not sure what to serve hard cider with? Apples and pork are a fantastic combination, so try it with roast pork, grilled sausages or pulled pork. Cider's natural sweetness tames spicy Asian food, and its effervescent bubbles cut through creamy casseroles, such as
Chicken, Mushroom & Wild Rice Casserole
.