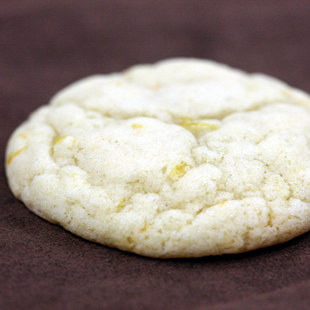 This recipe is a semi-finalist in EatingWell's 2010 Holiday Cookie Contest. Active Time: 20 Minutes | Total: 1 1/4 hours (including 30 minutes chilling time) | To Make Ahead: Store airtight for up to 3 days or freeze for up to 3 months. | Equipment: Parchment paper or nonstick baking mats.
Makes: 3 Dozen Cookies
This is a quick and easy, but delicious cookie that is a fun addition to the holiday cookie tray and recipe box. It is a fun recipe to bake in the kitchen with kids, as they love to grate the citrus zest and roll the dough balls.
1 3/4 cups all-purpose flour
1/2 teaspoon baking soda
1/2 teaspoon cream of tartar
1/4 teaspoon salt
1 cup granulated sugar
4 tablespoons unsalted butter, softened (see Tip, below)
1 large egg
1 tablespoon honey
1 tablespoon finely grated lemon zest
1 tablespoon finely grated orange zest
1 teaspoon lemon extract
1. Preheat oven to 375°F. Line 2 large baking sheets with parchment paper or nonstick baking mats.
2. Whisk flour, baking soda, cream of tartar and salt in a small mixing bowl.
3. Beat sugar and butter in a large mixing bowl and mix with electric mixer on medium-high speed until light and fluffy. Add egg, honey, lemon zest, orange zest and lemon extract, and beat until blended. Gradually add in the flour mixture and beat on low speed just until combined. Cover and refrigerate the dough for 30 minutes or overnight.
4. Roll the dough into 36 balls (about 2 level teaspoons each) with your hands. Place 2 inches apart on the prepared baking sheets. Bake, one batch at a time, until puffed and beginning to crack, 6 to 8 minutes. Cool on the baking sheet for 2 minutes, then transfer to a wire rack to cool completely.
Per serving: 59 calories; 1 g fat (1 g sat, 0 g mono); 9 mg cholesterol; 11 g carbohydrate; 6 g added sugars; 1 g protein; 0 g fiber; 36 mg sodium; 16 mg potassium.
Tip: To soften butter, let stand at room temperature for 30 to 45 minutes. Or cut into small pieces and let stand for about 15 minutes. (Do not soften in a microwave. Microwaves heat unevenly and may cause the butter to become too soft or melted in spots.)