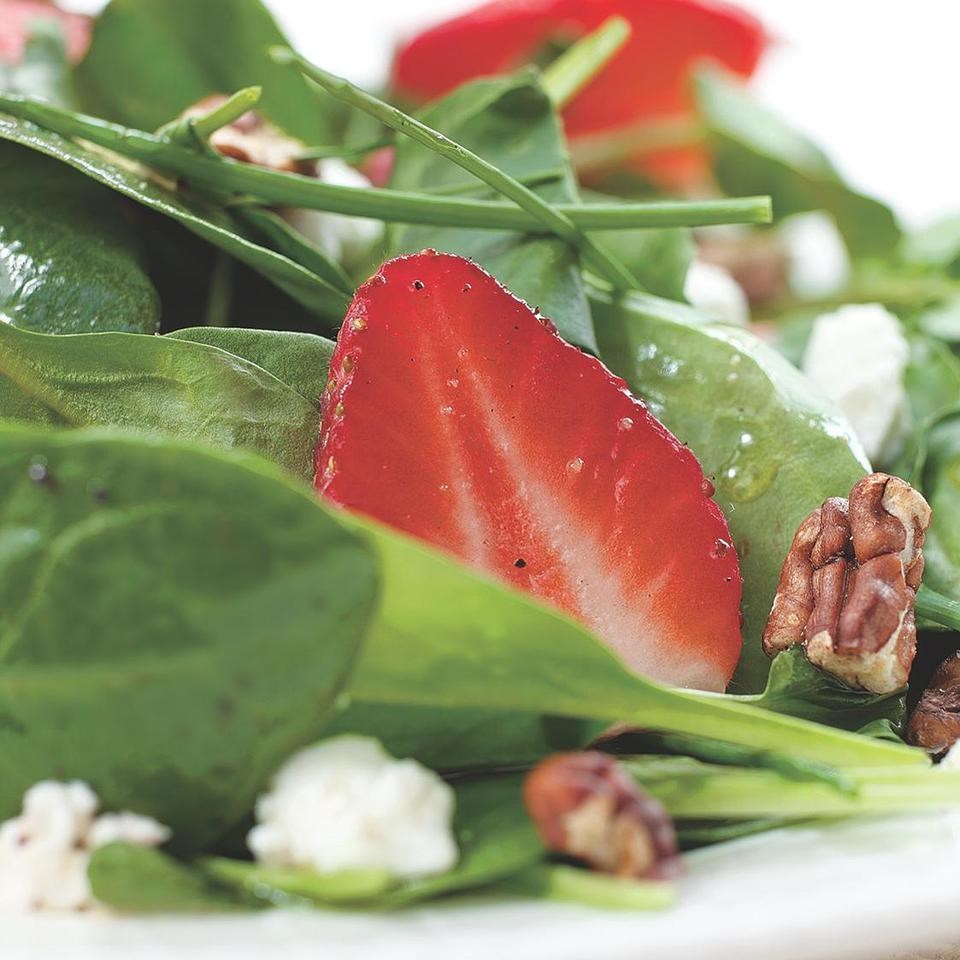 Pictured Recipe: Green Salad with Strawberries & Goat Cheese
Of the fruits and vegetables you buy every week, which should you buy organic? Pesticides can be absorbed into fruits and vegetables, and leave trace residues, so choosing organic can limit your exposure. Every year, the Environmental Working Group (EWG), a nonprofit, nonpartisan organization, releases a Shopper's Guide to Pesticides that identifies fruits and vegetables with the highest and lowest pesticide residues.
Eating more fruits and vegetables—organic or not—is better than eating none at all. If buying all organic isn't a priority—or a financial reality for you—you might opt to buy organic specifically when you're selecting foods that are most heavily contaminated with pesticide and insecticide residues. EWG's Dirty Dozen is the list of foods with the highest amount of pesticide residues, so consider buying these 12 fruits and vegetables organic, starting with the most contaminated food.
1. Strawberries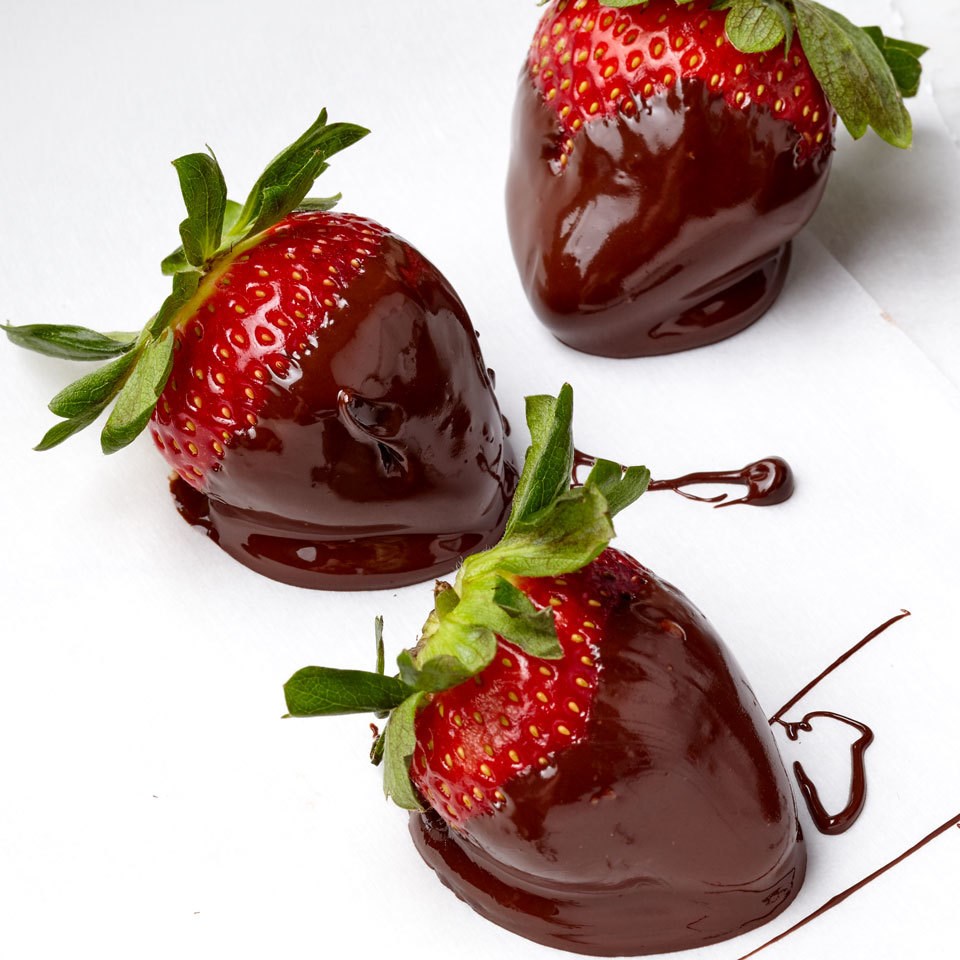 Pictured Recipe: Chocolate-Covered Prosecco Strawberries
Strawberries topped this year's list of fruits and vegetables most contaminated with pesticides. According to the Environmental Working Group, one-third of all conventional strawberry samples contained 10 or more pesticides (one strawberry sample contained 22 different pesticide residues). If you're concerned about pesticides, consider buying organic strawberries.
Related: Our Best Sweet Strawberry Recipes
2. Spinach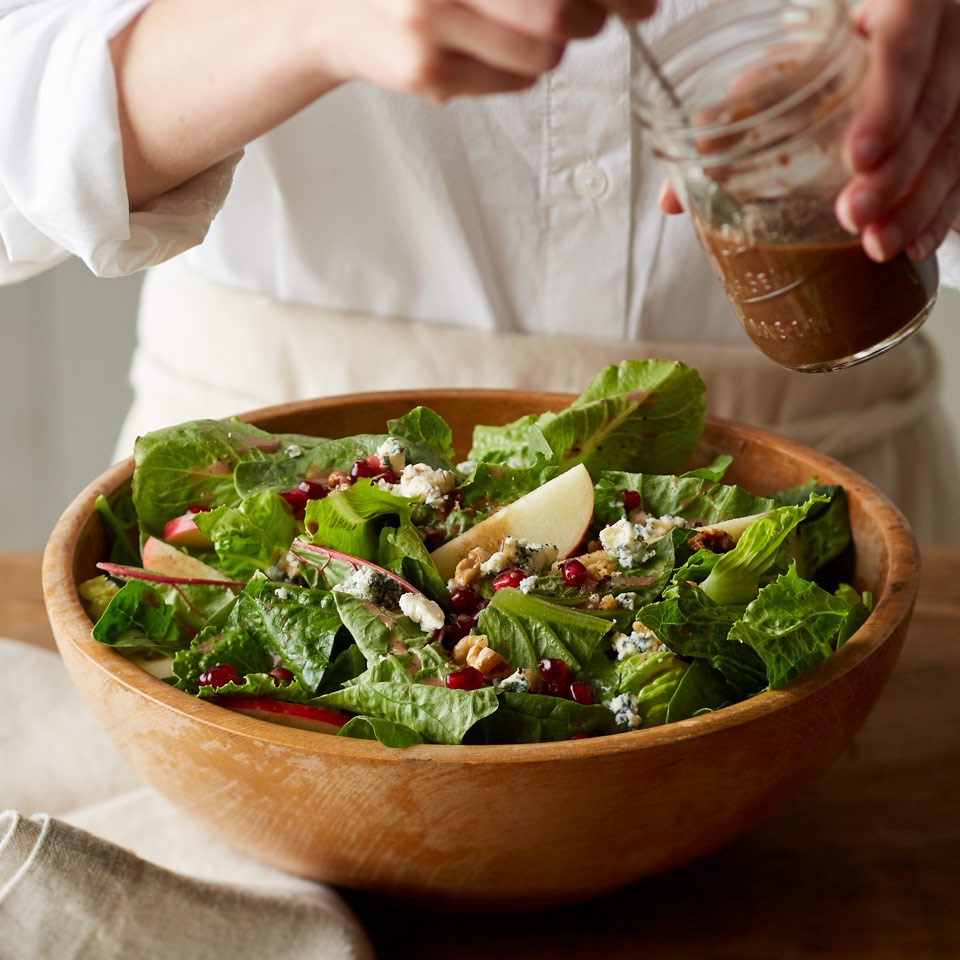 Pictured Recipe: Balsamic Berry Vinaigrette Spinach Salad
Almost all of the conventional spinach samples (97 percent) contained pesticide residues, including permethrin, a neurotoxic insecticide.
Related: Our Best Healthy Spinach Recipes
3. Nectarines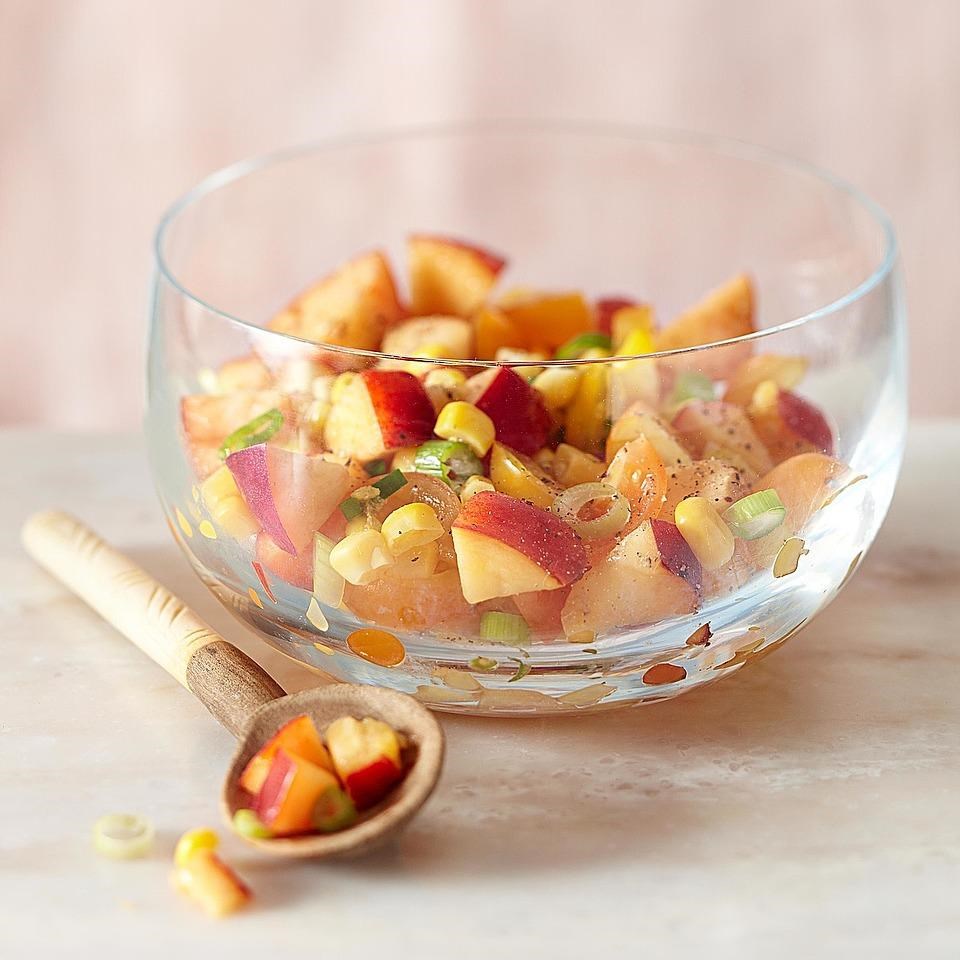 Pictured Recipe: Nectarine, Corn & Tomato Relish
Almost all of the conventional nectarine samples (94 percent) contained two or more pesticides.
Related: Healthy Nectarine Recipes
4. Apples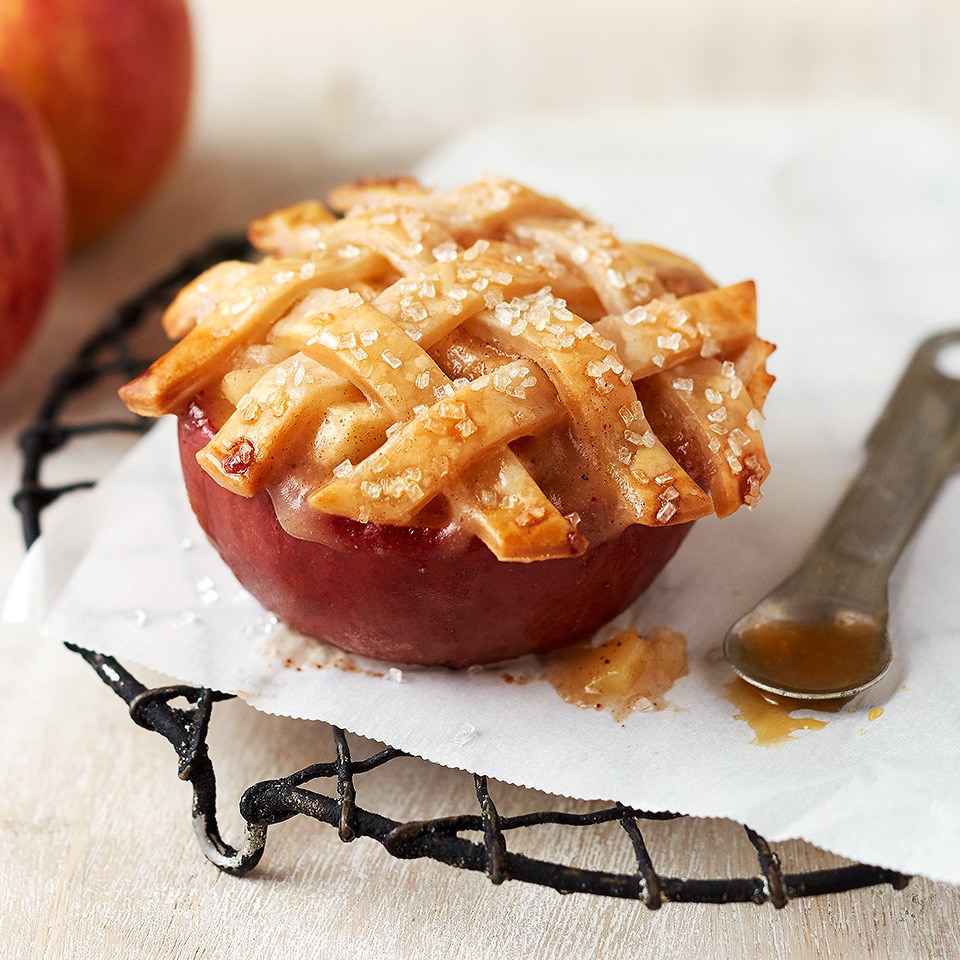 Pictured Recipe: All-American Apple Pies
A large majority of the conventional apple samples (80 percent) contained diphenylamine, a pesticide that's banned in Europe.
Related: Our Best Healthy Apple Recipes
5. Grapes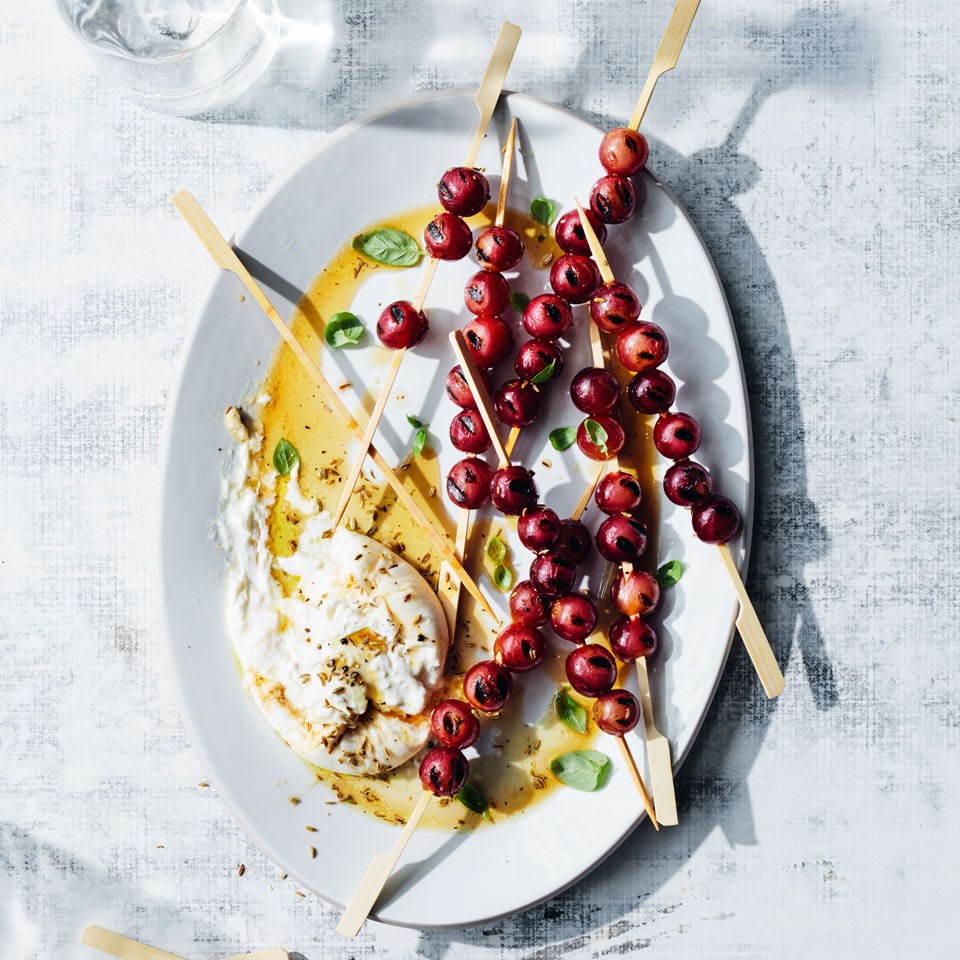 Pictured Recipe: Char-Grilled Red Grapes with Burrata, Fennel Seeds & Basil
The conventional grape samples contained an average of five different pesticide residues, with almost all (96 percent) containing some pesticide residues.
Related: Our Best Healthy Grape Recipes to Try
6. Peaches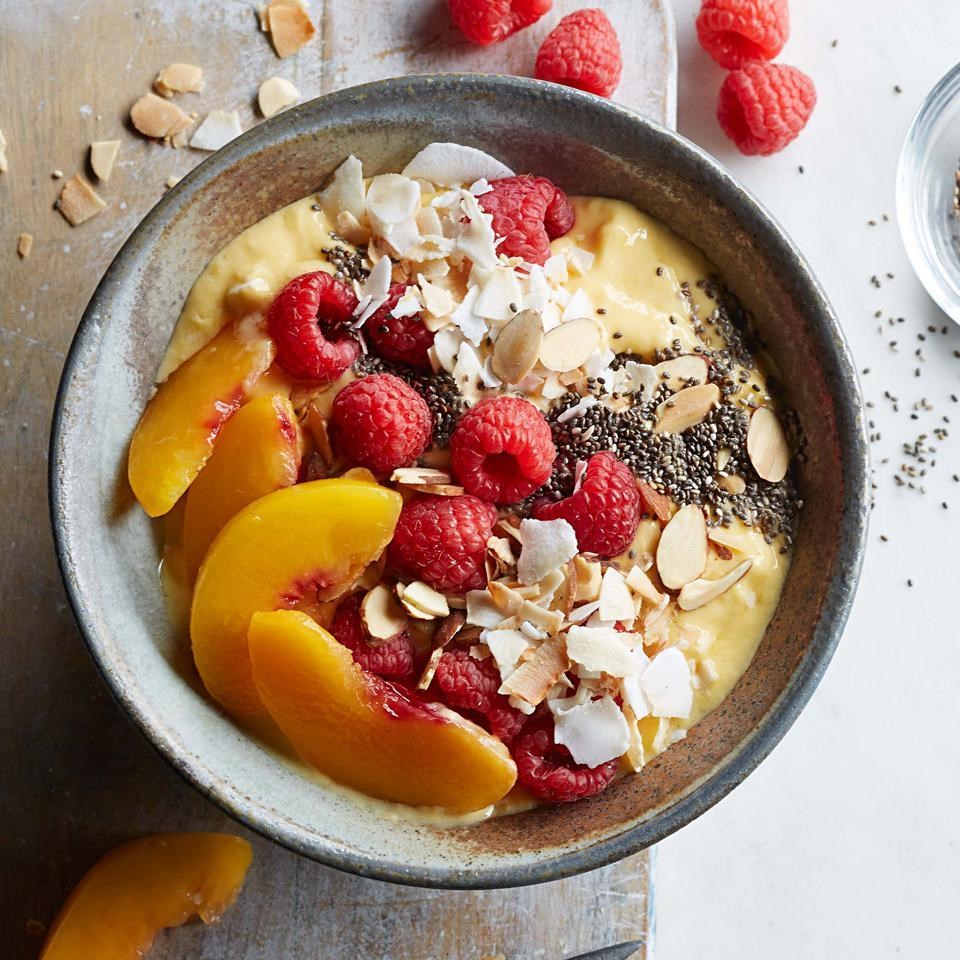 Pictured Recipe: Raspberry-Peach-Mango Smoothie Bowl
Almost all of the conventional peach samples (99 percent) contained pesticide residues.
Related: Our Best Fresh Peach Recipes
7. Cherries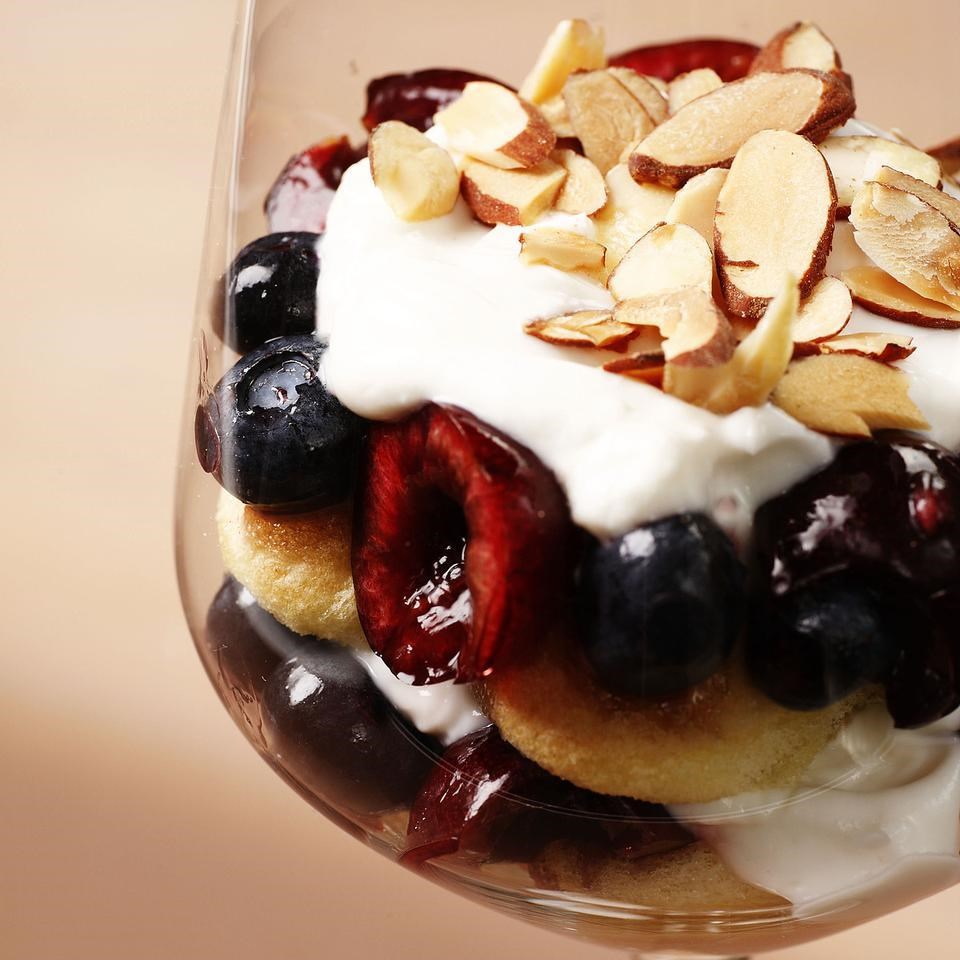 Pictured Recipe: Cherry-Blueberry Trifles
8. Pears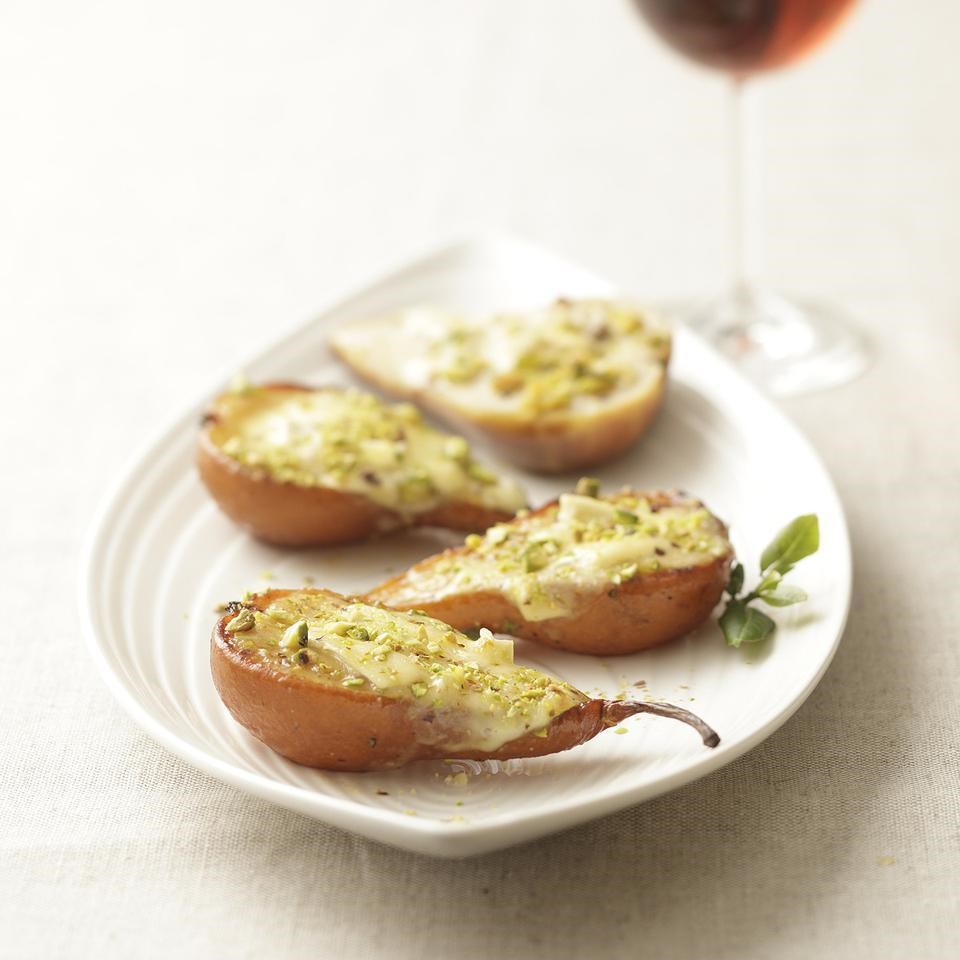 Pictured Recipe: Roasted Pears with Brie & Pistachios
9. Tomatoes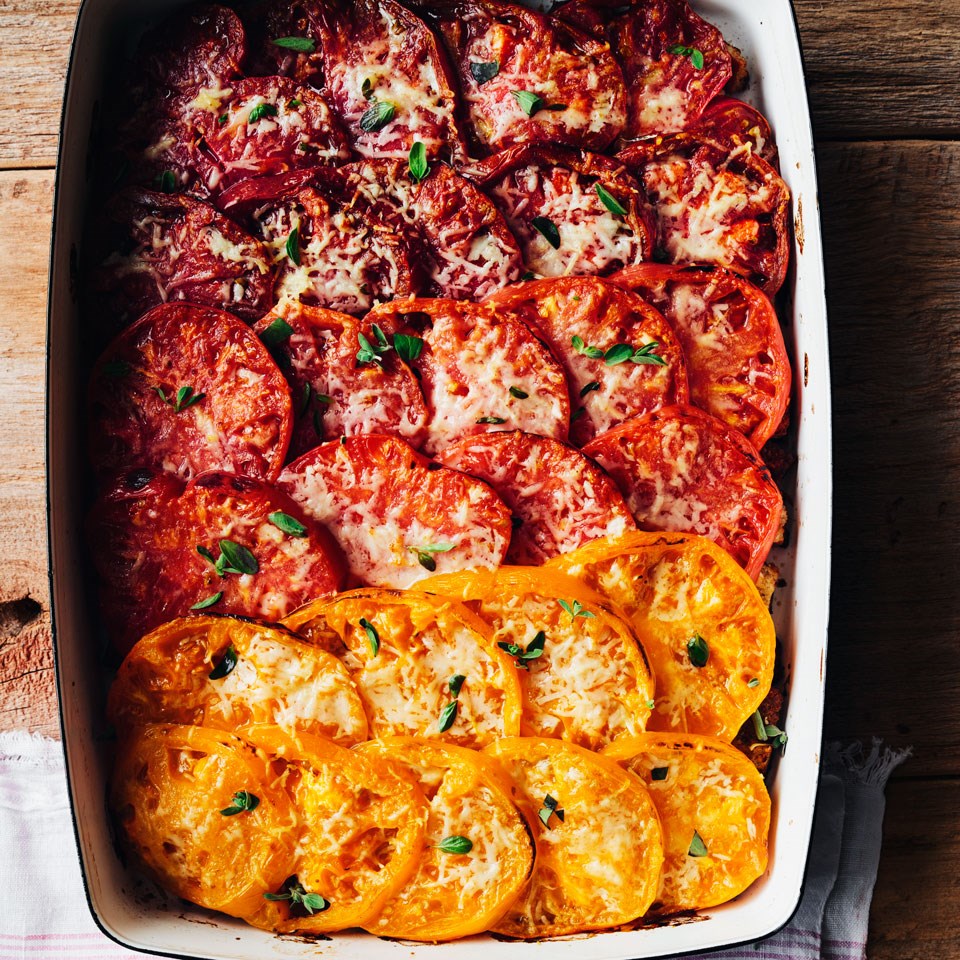 Pictured Recipe: Herbed Tomato Gratin
10. Celery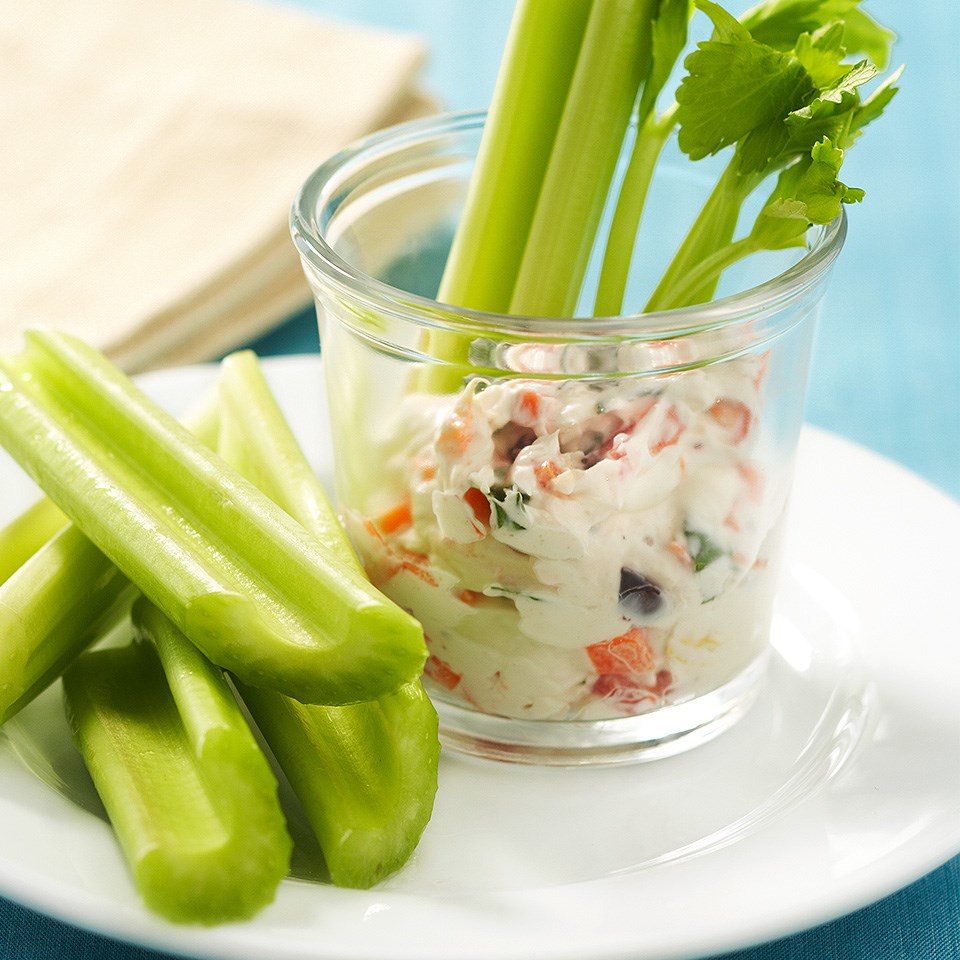 Pictured Recipe: Celery with Confetti Cream Cheese
11. Potatoes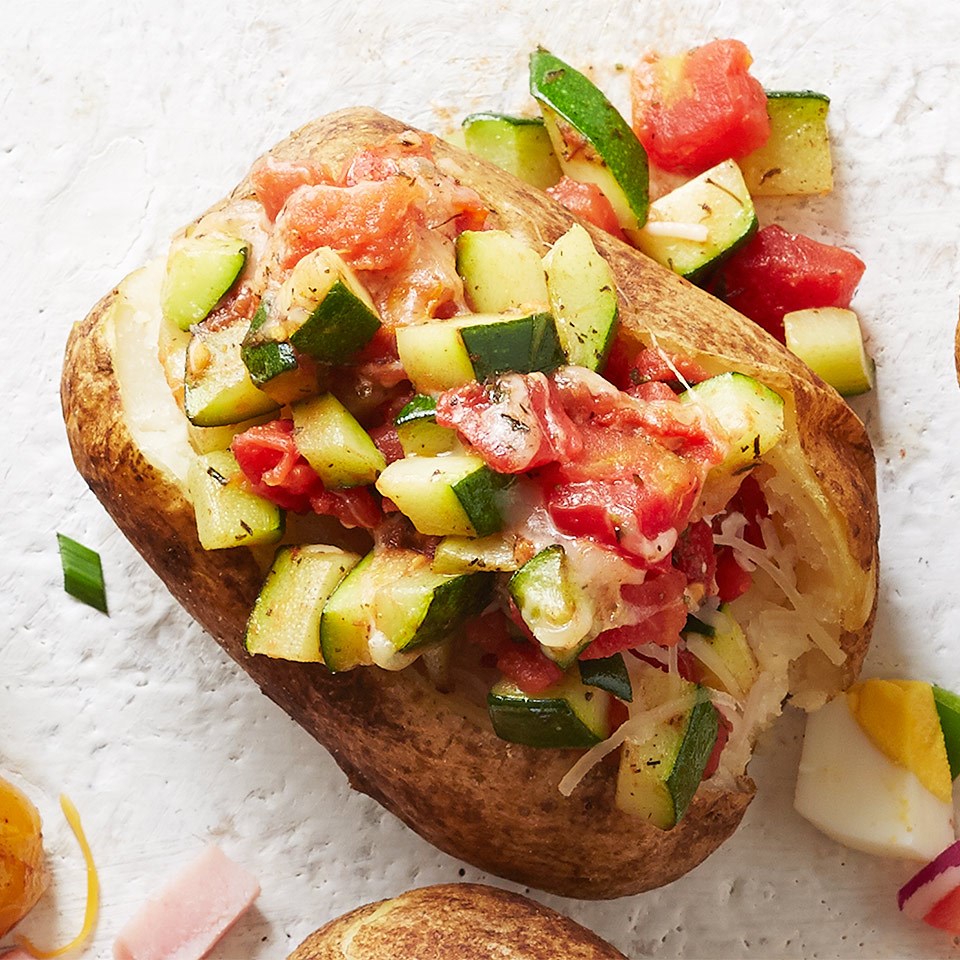 Pictured Recipe: Italian Zucchini-Topped Baked Potato
12. Sweet Bell Peppers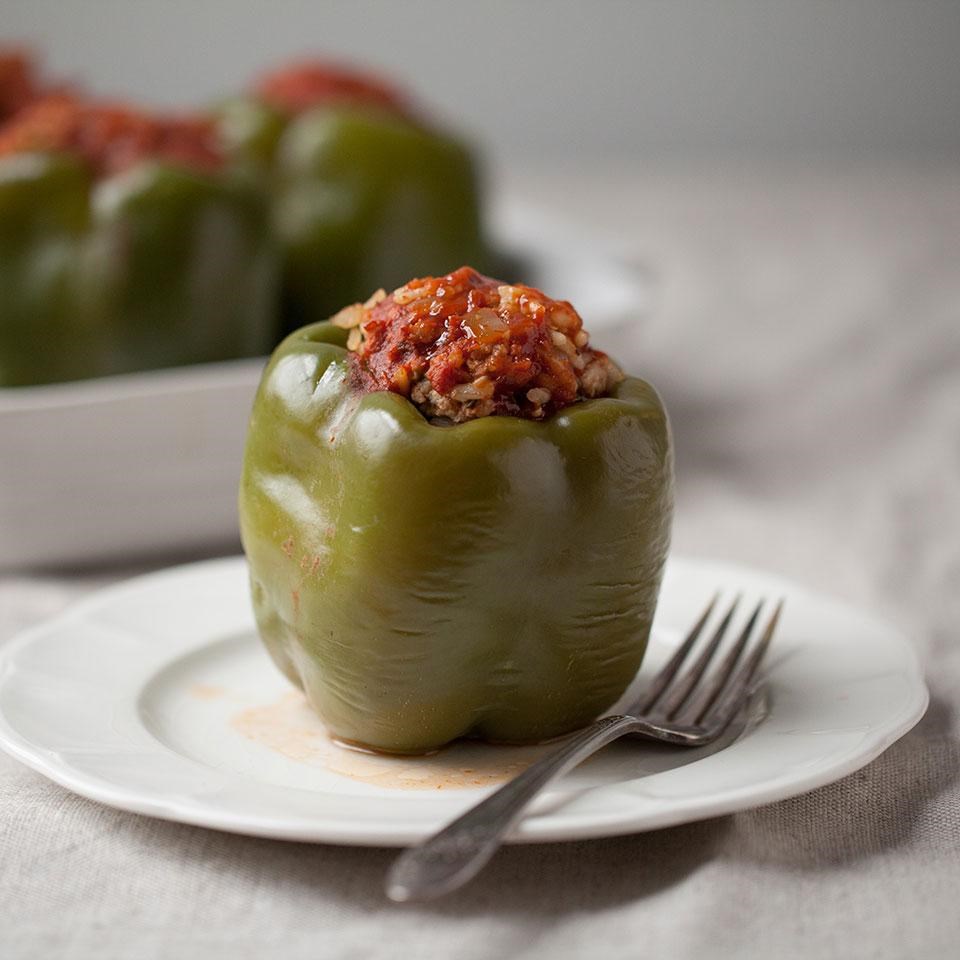 Pictured Recipe: Stuffed Peppers
More Tips to Help You Shop Smarter:
15 Foods You Don't Need to Buy Organic
5 of the Healthiest Fish to Eat (and 5 to Avoid)
The Best Protein Choices and Worst for Your Health and the Environment