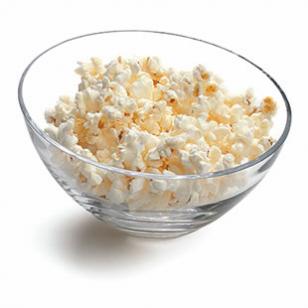 Discover the antioxidant power of popcorn, cranberries and kidney beans.
?
Q: What part of your body benefits from kidney beans, cranberries and popcorn?
A: Your heart.
All these foods deliver polyphenols, antioxidants linked to improving heart health and also to reducing cancer risk. Good news for movie lovers: gram for gram, popcorn boasts the most polyphenols—three times more than kidney beans (the highest vegetable polyphenol source) and four times more than cranberries (the best fruit source), according to recent research out of the University of Scranton.