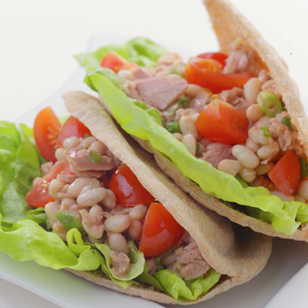 With Christmas just a few weeks away and lots of parties on the calendar, I need to do something RIGHT NOW to keep my calories in check so I don't have to spend the beginning of the new year on a treadmill 24/7. I'm not going to starve myself, but I am going to work some quick and easy
low-calorie dinners
into my menu to help combat holiday weight gain.
These main-course recipes for 350 calories or less, and the low-cal sides dishes I've suggested for a complete meal, are going to allow me to enjoy good meals during the holiday season and hopefully leave some room for Christmas treats. Fill your dinner plate with one tonight!
Pecan-Crusted Chicken
(281 calories) This recipe coats tender chicken breasts with buttery pecans flavored with spicy chipotle and zesty orange. Serve with a spinach salad.
Salmon Pinwheels
(342 calories) Don't be intimidated by this fancy-sounding breaded-salmon pinwheel; it's super-easy to do and looks great. Serve with garlic-rosemary roasted potatoes and wilted spinach.
Asian Salisbury Steaks with Sauteed Watercress
(302 calories ) This healthy update of the glazed ground-beef-and-onions classic pairs deliciously with sautéed watercress. Serve with brown rice.
Mexican Polenta Scramble
(315 calories) We borrowed the best Mexican flavors and ingredients for this quick scramble. Serve with a side of black beans or with eggs and corn tortillas.
Tuscan Style Tuna Salad
(253 calories)
This streamlined version of a northern Italian idea is perfect for a busy evening: no-fuss, no-cook and big taste. You can even make it ahead and store it, covered, in the refrigerator for a couple days. If you do, use it as a wrap filling for the next day's lunch.
Make Ahead Tip
: Cover and refrigerate for up to 2 days.