If you want to be better at saving money, one place to start is with dinner. And no, you don't need to serve ramen noodles every night in order to do so. You can still cook delicious, healthy dinners you'll feel good about serving. To keep things simple and cheap during the workweek, stick to recipes with only five ingredients (not including the bare essentials like oil, salt and pepper) and rely on low-cost items, like canned beans, brown rice and on-sale veggies. We used these budget-friendly strategies in this meal plan and came up with five days of cheap and healthy dinners, all coming in under $50 (main and side dishes included). Use this meal plan as your guide and browse our other healthy budget recipes for ideas and inspiration.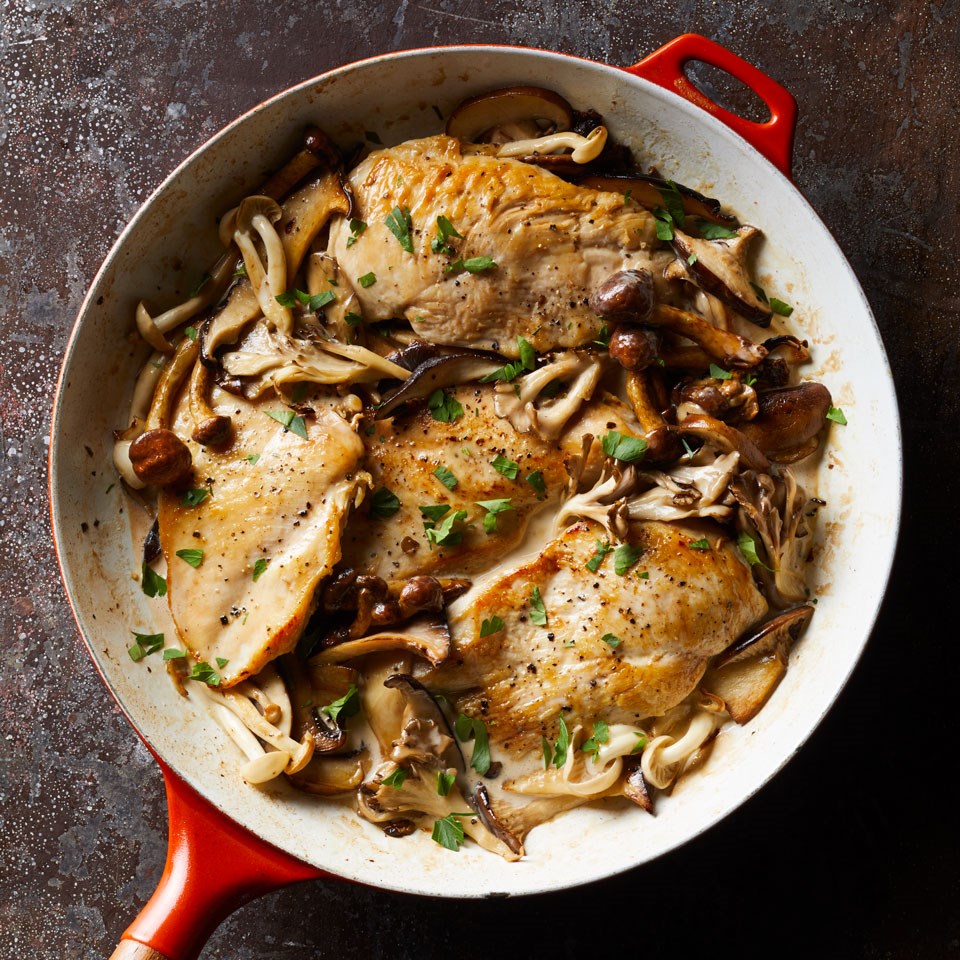 This healthy creamy chicken recipe is delicious with any combination of mushrooms. To save money, opt for white or cremini mushrooms over the more expensive varieties. Serve the chicken over whole-wheat egg noodles.
Total: $10.28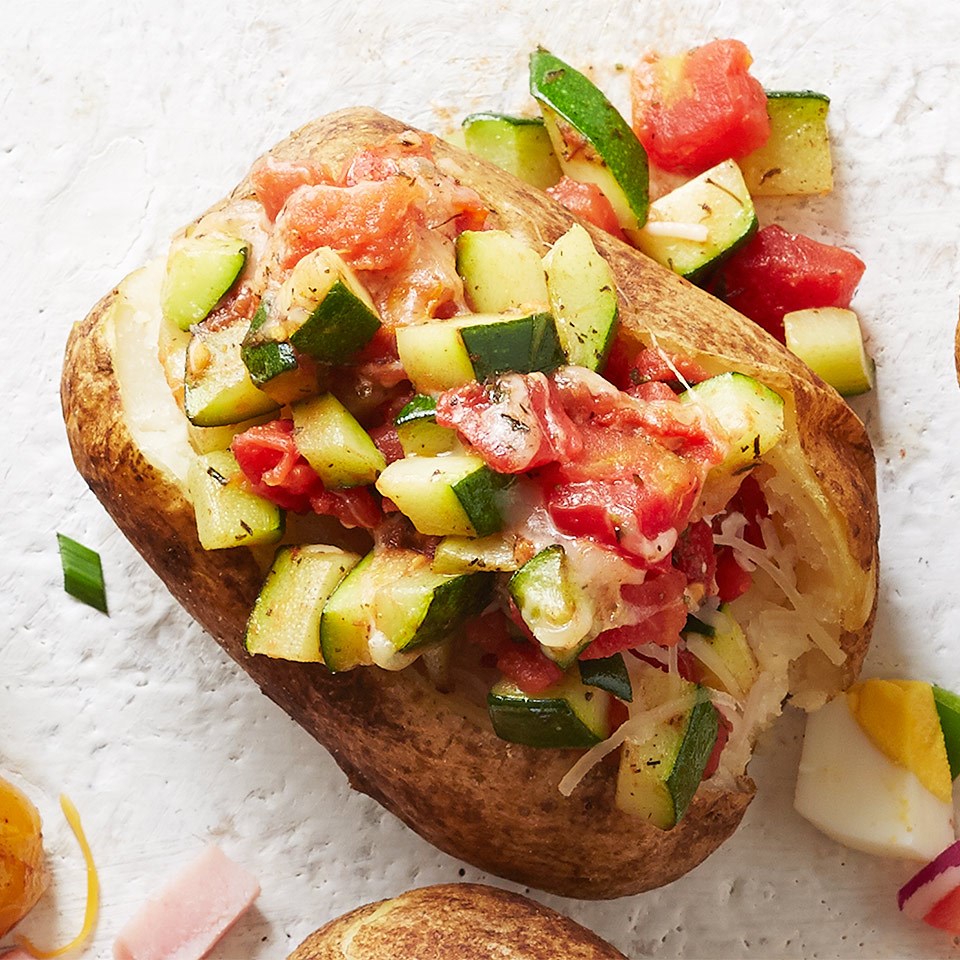 Quick-sautéed zucchini with dried herbs, canned tomatoes and a little cheese adds punch to a plain potato. To round out the meal, serve with mixed greens dressed with olive oil and red-wine vinegar. This extra-affordable dinner tonight leaves you some extra cash for fresh salmon in tomorrow night's slightly more expensive meal.
Total: $7.25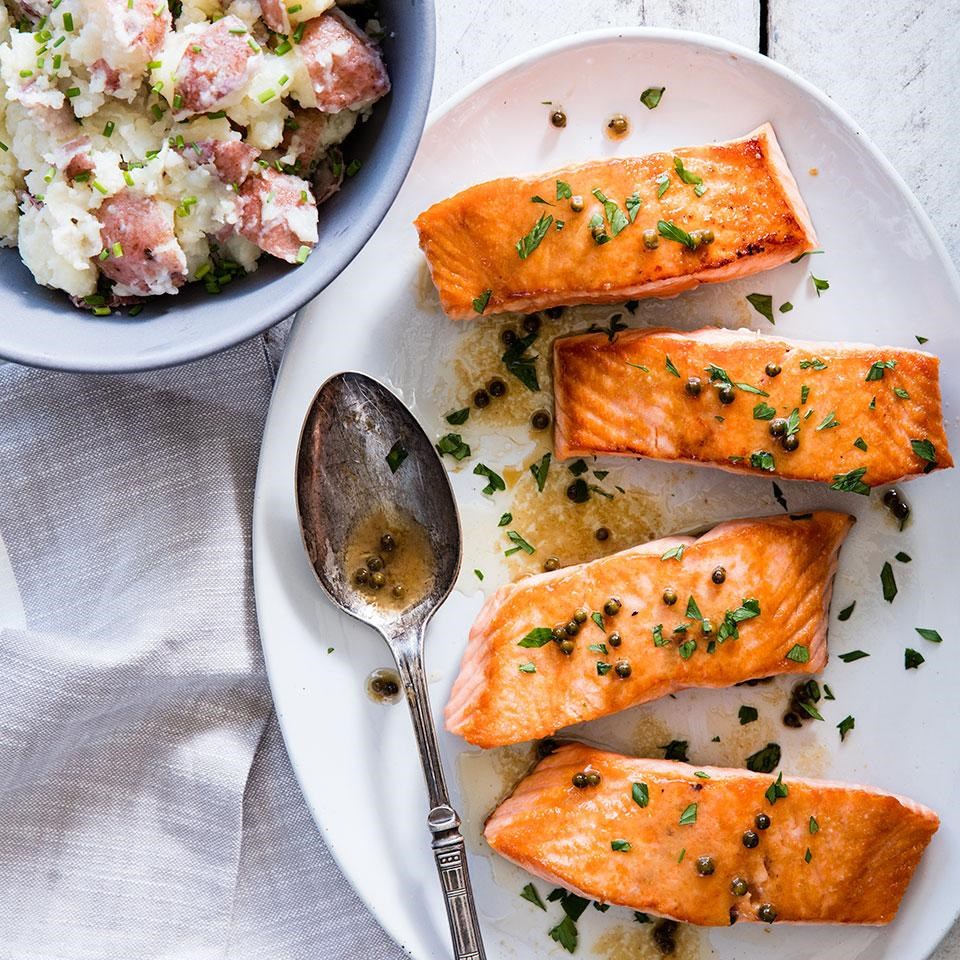 A simple sauce of green peppercorns, lemon juice and butter coats seared salmon in this healthy fish recipe. Because fresh salmon is a more expensive ingredient item, balance out the meal with brown rice (or whatever whole grain you have stashed in your pantry) and steamed broccoli (or whatever is on sale at the grocery store).
Total: $15.46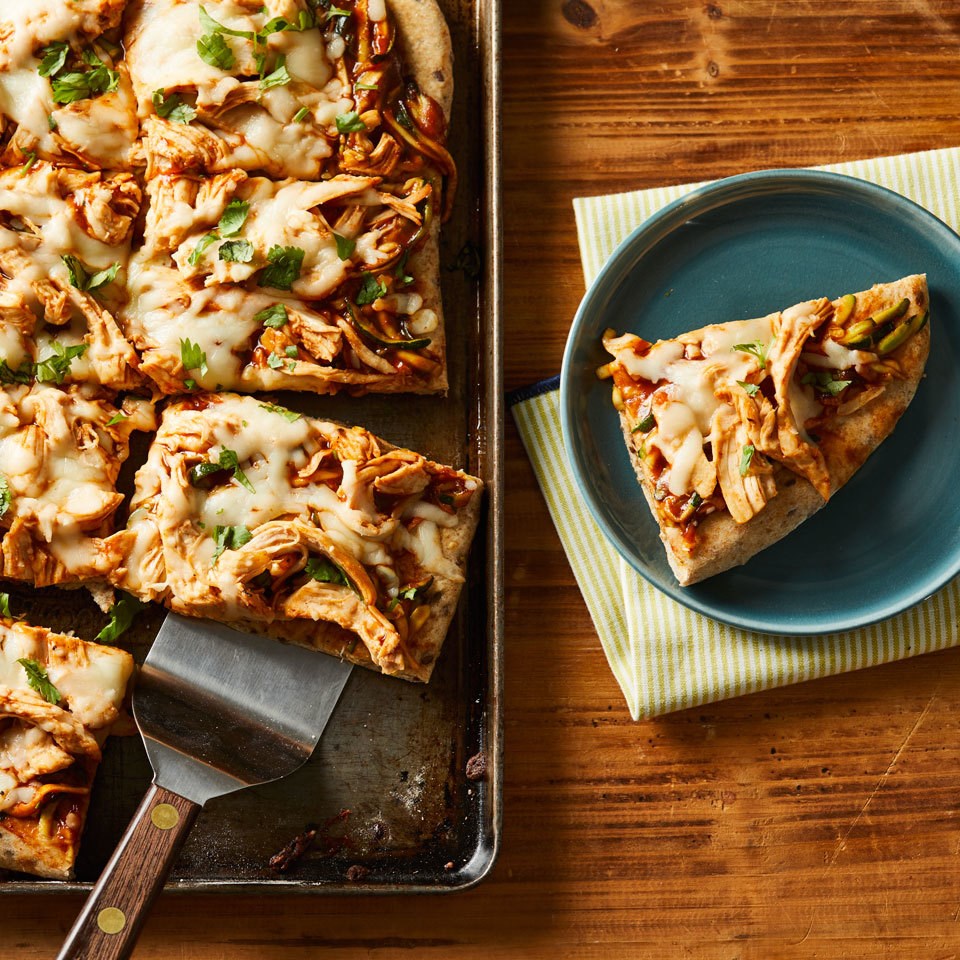 Much cheaper than ordering out, this classic barbecue chicken pizza is low-cost and has an added health bonus—shredded zucchini hidden in the sauce for an extra serving of veggies. Serve this pizza with carrot sticks and hummus.
Total: $7.93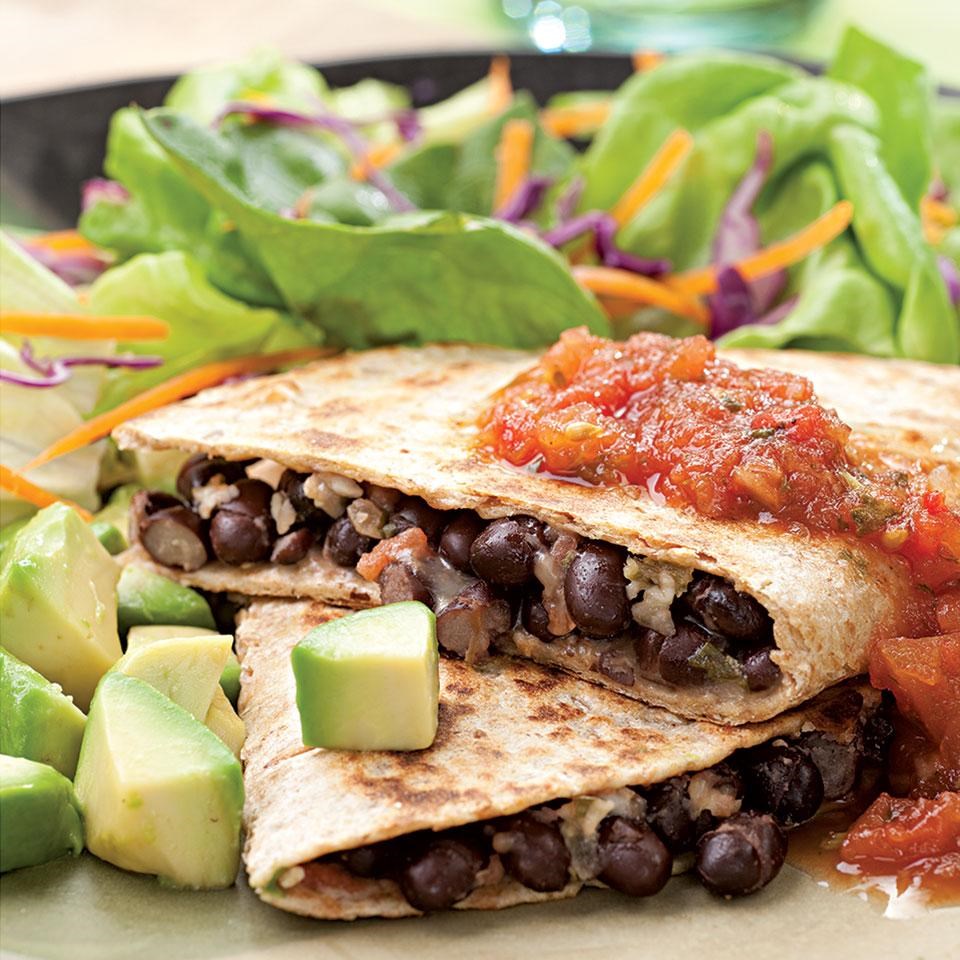 These satisfying quesadillas take just 15 minutes to make and use healthy budget-friendly canned black beans. Whatever canned black beans you have on hand will work well in this recipe. If you like a little heat, add crushed red pepper flakes. Serve with mixed greens dressed with olive oil and red-wine vinegar.
Total: $9.02
Total for the Week: $49.94
Don't Miss!
Cheap Healthy Lunch Ideas for Work
7-Day Budget-Friendly Meal Plan & Shopping List
Quick Weeknight Dinners for $3 or Less