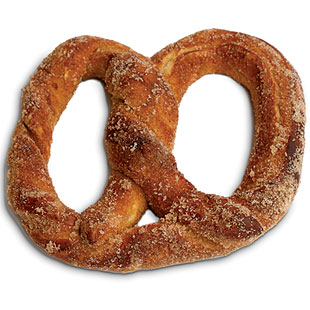 Five healthy food choices you can always count on when you're traveling.
Traveling often means being faced with limited food choices on the road or in airport, train or bus stations. These tips and recipes will help you eat healthfully and deliciously on-the-go:
1. Small slice of plain or vegetable-topped pizza (about 250 calories)*
2. Half-sandwich: a pencil-thick layer of turkey breast, lean roast beef or ham, with plenty of lettuce and tomato on whole-wheat bread, hold the mayo (160 calories)*
3. 1 small soft pretzel (210 calories)*
4. Kid-size hamburger, hold the fries (284 calories)*
5. Small low-fat frozen yogurt with a sprinkle of nuts (156 calories)*
*Calories are estimates.