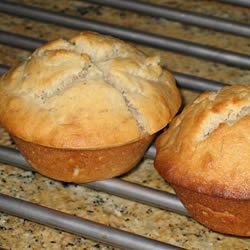 Our Test Kitchen gives high marks to several of these must-have heavy-duty cooking pots.
When pioneers headed west across America, no wagon train was without a Dutch oven (also called a "heavy casserole" or "camp oven"). These pots were crafted from cast iron so they could be used over an open flame.
Today, most Dutch ovens are still made from heavy-duty metals, such as cast iron or thick-walled stainless steel and aluminum, for superior heat conductivity on the stovetop and in the oven. We used several 5- to 8-quart models while testing recipes for One-Pot Cooking and "Easy-Bake Breads."
Colorful enamel-coated cast-iron Dutch ovens, such as those by Le Creuset (shown in blue: $220-260; cooking.com/eatingwell), Lodge (shown in green: $88-198; lodgemfg.com) and Staub (shown in yellow: $190-260; cooking.com/eatingwell) have a remarkable nearly nonstick surface that's a breeze to clean. Lighter-weight and microwave-safe ovenproof ceramic vessels, such as those from Emile Henry (shown in red: $175-200; chefsresource.com), are a departure from cast iron, but perform very well and go from stovetop to oven just like their counterparts.
We also had good results in several other heavy-bottomed stainless-steel and aluminum Dutch ovens. Although a bit pricy, these top-of-the-line pots are made to last a lifetime and if they don't, most manufacturers will replace them. Or if you're lucky enough to have had one passed down to you, recognize the treasure that it is and get cooking.